The EU has awarded Cristal Therapeutics a grant from its Horizon 2020 program. This will support the development of its cancer nanoparticles through Phase II.
Horizon 2020 is the biggest EU Research and Innovation program with close to €80B already handed out to help exciting science towards the market. Cristal Therapeutics is a biopharmaceutical company developing targeted nanomedicines for cancer and other diseases with high unmet need. Today, the company announced that it has secured a €2.5M grant from Horizon 2020. The money will support an upcoming Phase II trial of the company's cancer nanoparticles, CriPec-docetaxel, assessing its efficacy and safety in solid tumors.
CriPec-docetaxel encases docetaxel, a widely used chemotherapy, within CriPec's polymer to form a nanoparticle. This technology allows docetaxel to be delivered directly to target cells, boosting the drug's accumulation in the tumor and sustaining its release at the target site to improve treatment efficacy and safety. Cristal will hope to fare better than Onxeo, whose cancer nanoparticles for liver cancer failed to improve patient outcome. But, there are companies succeeding in the field, including Nanobiotix and its nanomedicines for cancer, and Topas Therapeutics, which is developing nanoparticles for a range of diseases.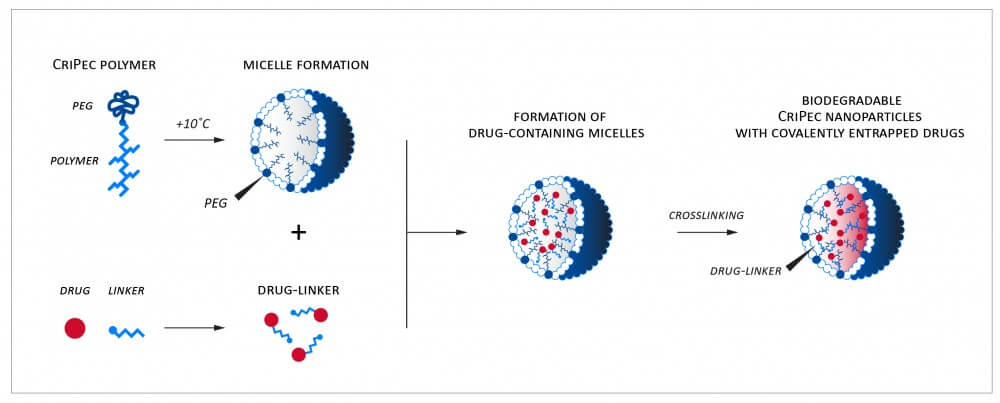 ---
Images – GiroScience / shutterstock.com; Cristal Therapeutics