Carbios and L'Oréal have had enough of the plastics bags and packaging littering our streets and will form a consortium for the bio-recycling of plastic on an industrial scale.
Today, you'll struggle to walk along a street without seeing plastic bottles, bags, and wrappers dropped by the wayside… but thankfully, help is at hand. Carbios, a pioneer in the bioplasturgy field, has joined forces with cosmetics giant L'Oréal to tackle plastic pollution. The two companies will form a consortium that will work over five years to bring Carbios' bio-recycling technology to market on an industrial scale.
Companies from any other sectors will be able to join the consortium. Fingers crossed this will signal a change in the way we use and produce plastics.
Each year, 8 million tons of plastic is dumped in the oceans, so it really is time to do something about plastic waste. Carbios has developed technology that, for the first time in history, will allow plastic to be recycled over and over again — all thanks to the natural action of the company's special enzymes. Carbios is targeting plastics like polyethylene terephthalate and polylactic acid, which are commonly used for bottles, packaging and films.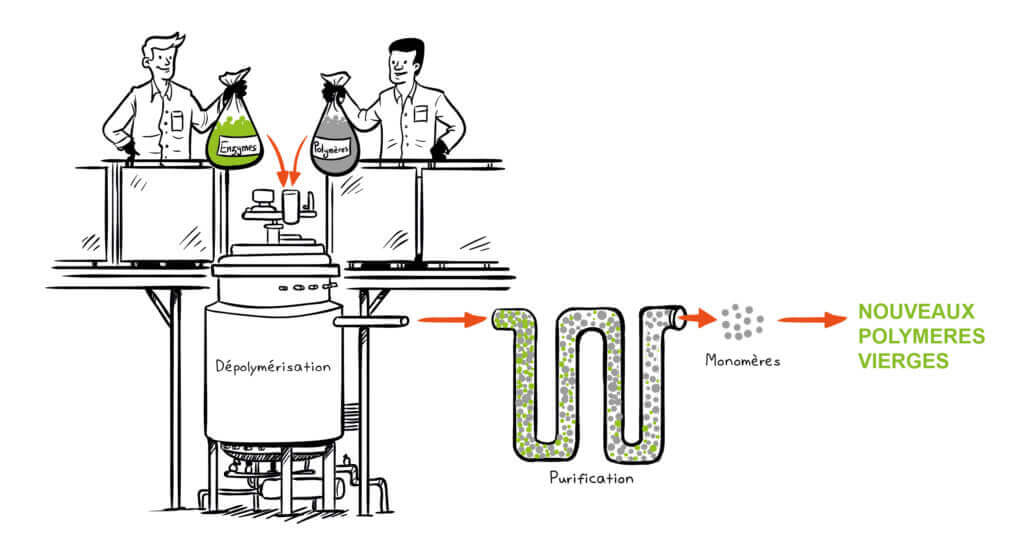 Most plastic recycling processes rely on high temperatures and a lot of energy, but Carbios' system simply uses enzymes to break down plastics into their original monomers. Once separated and purified, these same monomers can be re-used to produce new plastic — all without a costly recycling process.
The companies in the consortium will be the first to receive Carbios' technology once it becomes available. L'Oréal will use the bio-plastic when it designs its new packaging, promoting it to many other companies and industries. "It's a wonderful opportunity to protect the environment, and this consortium will also help boost the circular economy," stated Philippe Thuvien, Packaging & Development VP at L'Oréal.
More and more, big firms like L'Oréal seem to interested in turning green. Coca-Cola and Danone are working with Dutch biotech Avantium to develop sustainable bottles and yogurt cups, while Audi is collaborating with the French Global Bioenergies for the production of renewable gasoline. Even Lego is working on making its famous toys with bioplastics. Their involvement with renewable materials and energy is a great example for the many smaller companies that aspire to follow their steps.
---
Images – Sokolenko / shutterstock.com; Carbios