A skin cream developed by the Italian company Cassiopea has reduced male-pattern baldness for up to 12 months in a phase II trial.
Androgenetic alopecia, commonly known as male-pattern baldness in men, is a very common condition where excess male hormones (androgens) in hair follicles stop hair growing on the scalp. There are only two approved drugs for the condition, which have had problems with low response rates and side effects. No other treatments have been approved in over ten years.
Cassiopea is developing a topical skin treatment that increases hair growth in the affected regions of the skin by blocking androgen hormones in the follicles. In a phase II trial, Cassiopea recruited over 400 men with pattern baldness, and applied either the skin treatment or a placebo to the affected areas of the scalp once or twice a day for one year.
After 12 months of treatment, all doses of the skin treatment improved the hair growth compared to a placebo. In addition, the treatment didn't cause any more adverse events than the placebo. The investigators also confirmed that the topical drug didn't affect hormones in the bloodstream more than placebo, which could produce unpleasant side effects.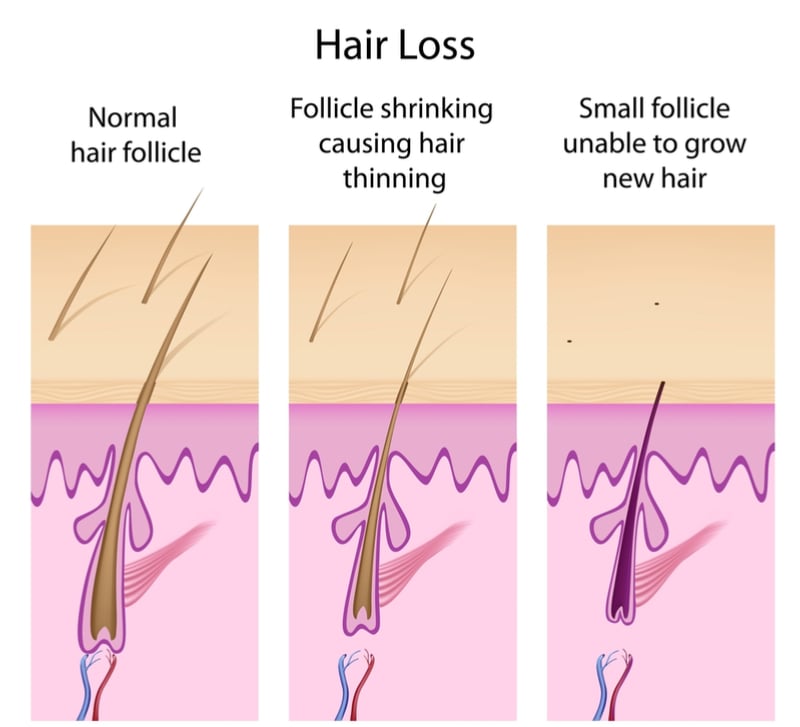 The company is now planning to begin phase III trials of the treatment at the end of the year. Cassiopea also has plans to start a proof-of-concept trial of the treatment in women with androgenetic alopecia.
"The global hair loss market is very large and very underserved with only over-the-counter products and generic therapies available," stated the CEO of Cassiopea, Diana Harbort. "This product, if approved, could serve a global audience."
Cassiopea has had a good clinical record with its topical creams. Its topical treatment for acne passed two phase III trials with great results last year, and the company expects to apply for FDA approval for it this year.
Another company in Europe developing a topical drug to treat hair loss is the Swedish biotech Follicum. In contrast to Cassiopea's hormone-blocking drug, Follicum's drug is based on fragments of proteins involved in tissue repair, and could even help to treat type 2 diabetes, which is often accompanied by hair loss.
---
Images from Shutterstock
Explore other topics:
Italy