The UK biotech Cell Medica picked up a massive €69M (£60M) in its recent Series C funding round to advance its cancer immunotherapy programs.
Cell Medica is a clinical stage company developing cell-based therapies to treat cancer. With the aim of advancing the clinical development of its immunotherapies, the company was able to raise an impressive sum of €69M (£60M) in a series C funding round.
The company's lead candidate, CMD-003, was developed in collaboration with Baylor College of Medicine and consists of patient-derived (autologous) EBV-specific T cells, targeting EBV-associated antigens which are expressed on EBV-infected cells.
EBV infects over 90% of the population usually causing a latent infection. However, the infection is also connected to the development a variety of cancers including 15%–20% of lymphomas, more than 90% of nasopharyngeal carcinomas and about 10% of gastric cancers. With CMD-003 the patient's autologous T cells are activated, expanded and finally returned to the patient to recognize and kill EBV-infected malignant cells.
CMD-003 has seen quite some successes so far. The product was granted Orphan Drug Designation from both FDA and EMA and recently also received FDA Fast-track designation. The immunotherapy candidate is currently being investigated in several phase II trials for the treatment of EBV-associated malignancies.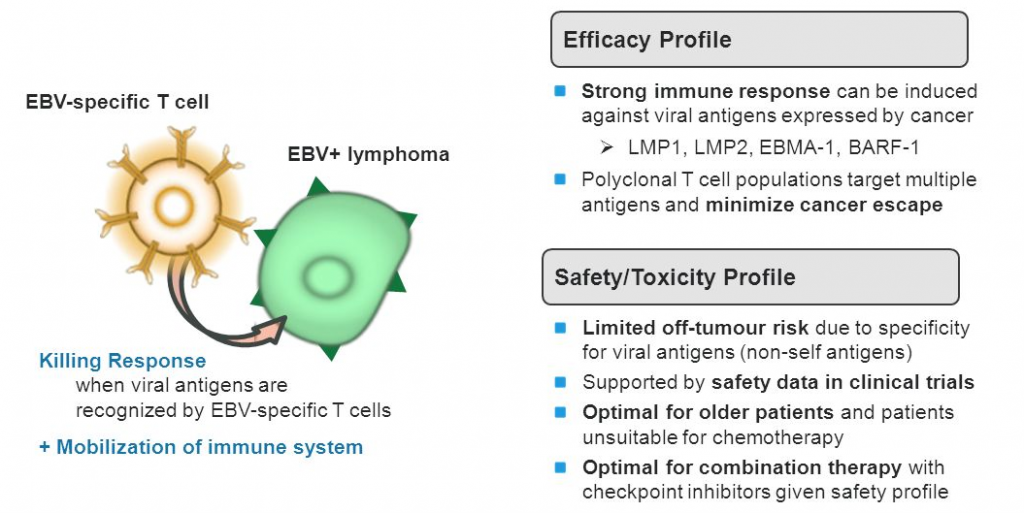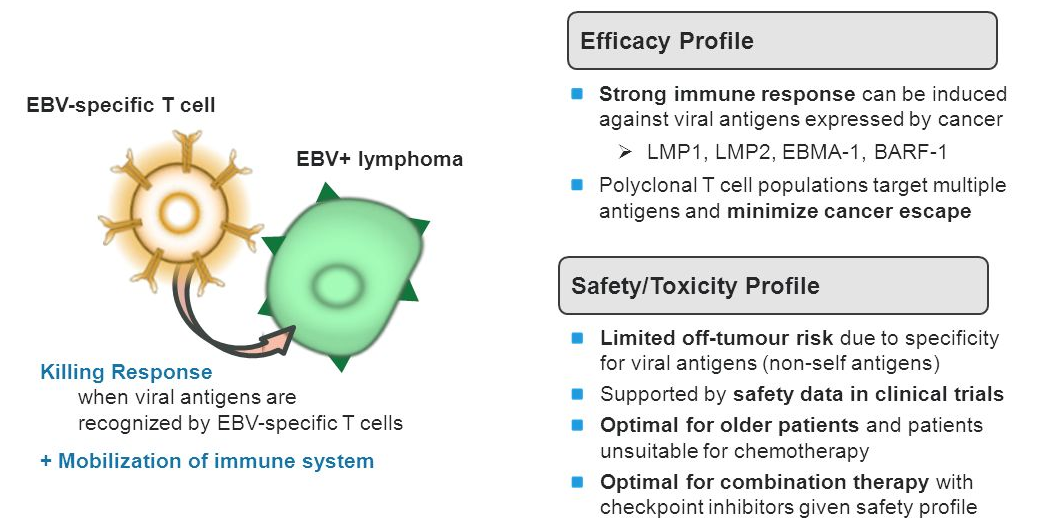 With the new funding Cell Medica also aims to push its preclinical pipeline into the clinic. As part of their existing collaboration with Baylor College of Medicine the company is currently exploring the use of allogeneic, 'off-the-shelf', Natural Killer T (NKT) cells to target the 'hard-to-crack' solid tumors.
The funds will also allow Cell Medica to enter the CAR-T cell field, which the company has bolstered with the acquisition the Swiss biotech Delenex for its antibody platform. Also, Delenex' know-how provides the capability to engineer immune cells to secrete antibodies that block immuno-suppressive factors secreted by cancer cells within the tumor environment.
After its recent partnership with UCL to improve its TCR technology, it seems like Cell Medica is developing a broad pipeline offering a variety of different approaches to improve immunotherapies. Such a wide net might increase the company's chances of success in a field that is very crowded and associated with high risks. The recent deaths in Juno Therapeutics' Phase II prove that especially the CAR-T field remains very unpredictable.
With regards to its lead CMD-003, other T-cell players such as Atara Biotherapeutics in the US are also in the race to target EBV-associated malignancies. The US biotech is conducting phase II trials with donor-derived (allogeneic) cytotoxic T cells for the treatment of EBV-associated malignancies. They have recently received breakthrough therapy designation by the FDA for the treatment of EBV-associated lymphoproliferative disease.
Images via shutterstock.com / Engel Ching and Cell Medica