Centauri Therapeutics has raised £1.2M in the second part of its seed round, which will be directed at bringing its first alphamer to the preclinical stage.
Centauri Therapeutics, a young British biotech, is developing alphamer technology to fights infectious disease and cancer. Today, the company has announced the addition of £1.2M from existing and new investors to its seed round, which now amounts to a total of £2.5M (€2.93M).
The funds will be used to bring Centauri's first alphamer drug candidate for anti-infective therapy to preclinical proof of concept. Two additional anti-bacterial candidates will be progressed thanks to the new cash.
The alphamer technology around which Centauri revolves consists of synthetic molecules designed to "program" the body's immune system. Each alphamer molecule is composed of two variable parts. The first is an aptamer, a strand of DNA that specifically binds to surface molecules in the target pathogen or cancer cell. The aptamer is linked to an alpha-galactose epitope that binds to naturally-occurring antibodies in the bloodstream. This technology redirects antibodies to any selected target and triggers an immune response against it.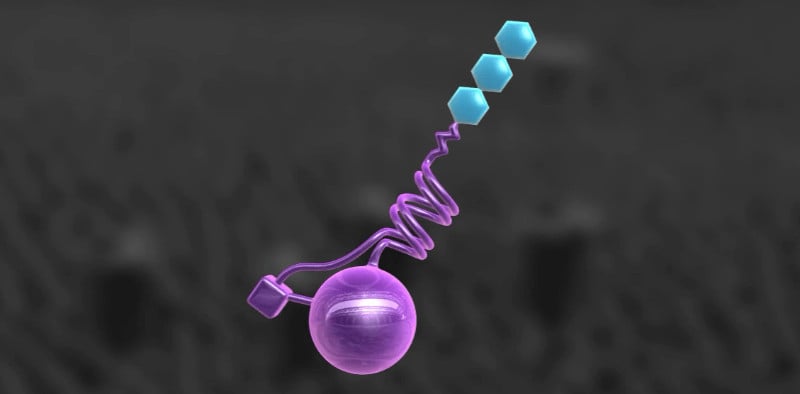 The alphamer technology was initially developed by California-based Altermune Technologies, until Centauri acquired it in 2016. The company is now developing alphamers against infectious disease, while Avvinity Therapeutics, Centauri's joint venture with the gene editing expert Horizon Discovery, focuses on immuno-oncology applications.
This unique technology has the potential to substitute antibodies by small, synthetic molecules that can be easily engineered and screened for specific targets. On top of that, alphamers could provide an alternative to antibiotics in the context of rapidly rising antibiotic resistance and the recent case of a woman who died of an infection with a bacteria resistant to all 26 antibiotics available in the US.
---
Images from Centauri Therapeutics