A vaccine targeting the sexually transmitted infection chlamydia, which would be the first of its kind if approved, has proved safe and able to stimulate the immune system in a phase I trial.
In the phase I trial, the vaccine was injected into 35 healthy women. Blood samples from the volunteers were then measured to see if the vaccine triggered the production of antibodies against itself, a sign that the vaccine is working properly. After five months, the vaccine had produced antibodies in the volunteers, and the vaccine's safety profile was similar to that of the placebo.
Developed by a team of scientists in Denmark, the UK, and the US, this vaccine could become the first to prevent infections by chlamydia. If left untreated, chlamydia can cause permanent damage to the womb and even infertility in women. Although curable with antibiotics, this bacterial infection is still a major problem worldwide because it often goes undiagnosed and can develop antibiotic resistance in some cases.
The vaccine consists of a recombinant protein mimicking a protein that is found on the surface of the bacteria responsible for chlamydia infections, Chlamydia trachomatis. Once the immune system recognizes this protein, it gets ready to fight against the real C. trachomatis when it appears.
Although the results are promising, this study used a small amount of volunteers. Bigger clinical trials will be needed to confirm the safety and effectiveness of the vaccine. The research team now aims to launch a phase IIb study of the vaccine.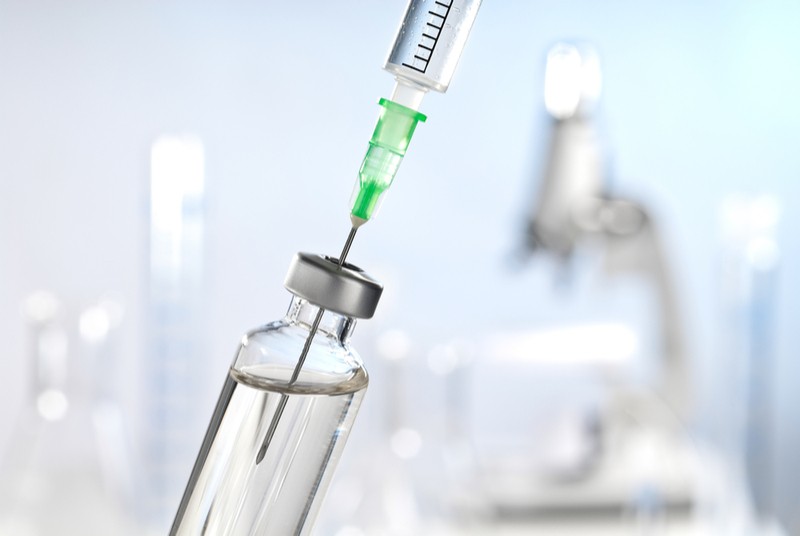 According to Frank Follmann, Director at Statens Serum Institut, Copenhagen, Denmark, and lead researcher in the clinical study, the team is looking for funding to commercialize the treatment. If that happens, the vaccine could be ready to enter the market in five to seven years.
So far, limited knowledge about C. trachomatis has meant that only small companies, governmental institutions and academics have been researching a chlamydia vaccine. "There have been gaps in our understanding of C. trachomatis infection and disease," Follman told me. "Clinical development is expensive and requires expertise."
One biotech company interested in developing a vaccine for chlamydia is Prokarium, based in the UK. This company has a vaccine for chlamydia in preclinical development that uses engineered bacteria to make antigens from C. trachomatis. These bacteria present the antigens to the immune system and the vaccine has the advantage of being delivered orally instead of injected like most vaccines. The US biotech BlueWillow also has a chlamydia vaccine at the preclinical stage of development.
Another way to tackle sexually transmitted infections like chlamydia is to diagnose the infection earlier to prevent it from causing further damage. For example, the UK company binx health is developing a test kit that is able to diagnose chlamydia and gonorrhea in just thirty minutes, and Estonia-based Selfdiagnostics sells home-use tests for chlamydia that are far more accurate than current home-use tests.
---
Images from Shutterstock