Qiagen will acquire Spanish biotech STAT-Dx for up to €153M – more than 3 times the total funding it has raised so far – to produce fast and effective diagnostic tests for infections and cancer.
Molecular diagnostics company Qiagen has agreed to acquire STAT-Dx, a Spanish biotech that focuses on developing tools to provide fast and accurate test results to patients. The aim of the deal is to combine the two companies' technology and develop a one-step, fully integrated molecular test for common syndromes using real-time PCR and Qiagen's proven chemistry. Qiagen will pay $147M (€118M) to acquire all shares of STAT-Dx, with an extra $44M (€35M) if regulatory and commercial milestones are achieved. The aim is to launch a product in Europe in late 2018 and then in the US in 2019.
STAT-Dx was founded in 2010 in Spain's hottest biotech hub, Barcelona. It has been backed by leading healthcare investors including Ysios, Kurma Partners, and Caixa Capital Risc, which support the biotech in its development of 'closer to care' diagnostic tools for the fast and accurate diagnosis of infectious diseases and in critical care. Its DiagCORE system combines molecular and immunoassay techniques in a single, small device.
Together, Qiagen and STAT-Dx will develop the aptly named QIAstat-Dx system, which will be able to process up to 48 molecular targets all-at-once, allowing the diagnosis of serious respiratory or gastrointestinal infections, as well as cancers. The diagnostic test will be cost-efficient, easy-to-use, and compatible with all types of clinical samples. In just 1 hour, it should be able to identify the cause of a range of syndromes, which Qiagen hopes will boost the use of molecular testing.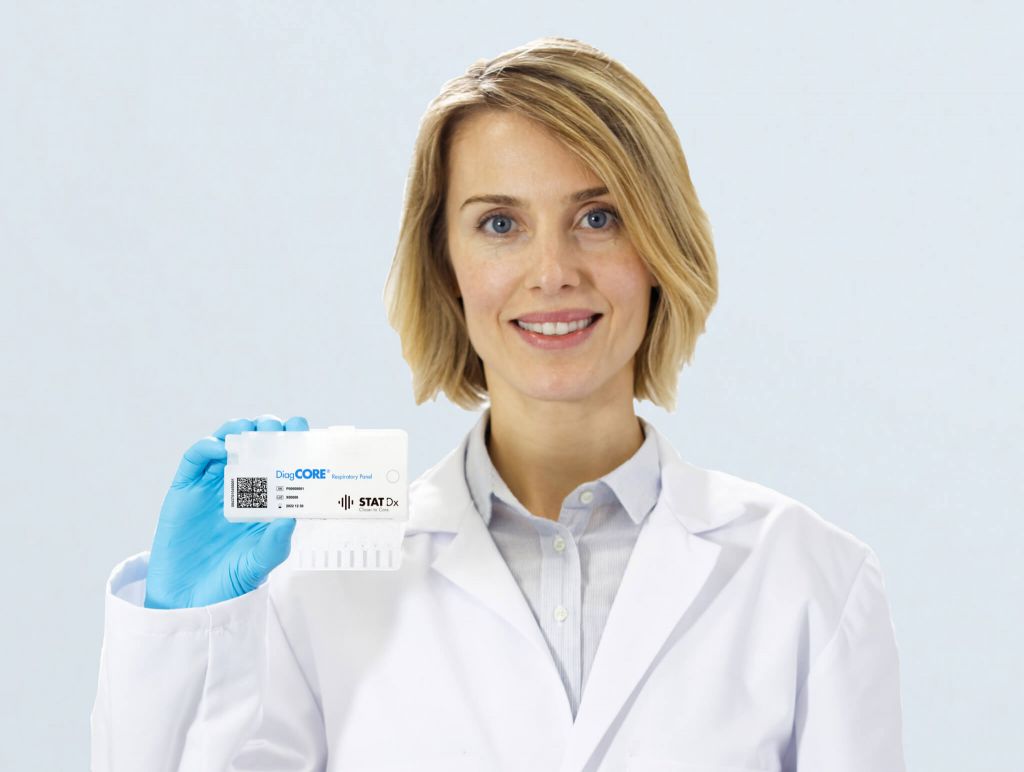 Qiagen hopes that its new system that makes use of STAT-Dx's technology will have a number of advantages over what is currently available, including the ability to cope with a range of different samples, including difficult-to-handle sputum samples from infectious patients with the device's onboard swab processing. The system will be highly cost-efficient due to low manufacturing costs and customizable results, meaning the analysis of irrelevant molecular targets can be avoided.
The field of cancer diagnostics is particularly busy, with it well-known that earlier detection of the disease can significantly improve a patient's chances of survival. French biotech Novacyt raised €9.7M last October to develop NovaPrep technology for cervical cancer but the company hopes to improve the diagnosis of infectious diseases too. Perhaps Qiagen and STAT-Dx's biggest competition in cancer diagnostics will come from the exciting liquid biopsies field, which is currently being led by ANGLE and its Parsortix system.
Although new diagnostic tests may not get the same attention of new therapeutics, it remains a vitally important area of biotech R&D. Qiagen and STAT-Dx's plan is particularly exciting because their device hopes to make high-quality diagnostics more simple and accessible. With Qiagen paying a lot for the biotech, it must be convinced that its technology will be just what it needs.
---
Images – vladwel / shutterstock.com; STAT-Dx