The work of Diane Trouillet uses living organisms to create open-source bioart that everyone can try to replicate at home.
Diane Trouillet, a self-proclaimed artist-researcher from Toulouse, is moving the French art community. Back in 2013, the bioartist invented a bacterial paper that she is now exploring as an artistic medium.
Her most recent project, Livre Organique (Organic Book), is a book made out of her bacterial paper that contains instructions for the readers showing how to recreate the whole book at home. Diane herself also run workshops this October at Experimenta in Grenoble to teach the biotechnological process she uses to obtain pure cellulose.
This piece of work, which by the way is biodegradable, intends to question the dematerialization of information in digital media. The book also elaborates on the concept of free software to create 'free hardware' through instructions to let anyone grow it themselves. According to the artist, the changing composition of the book and its ability to replicate through the instructions makes the piece be alive.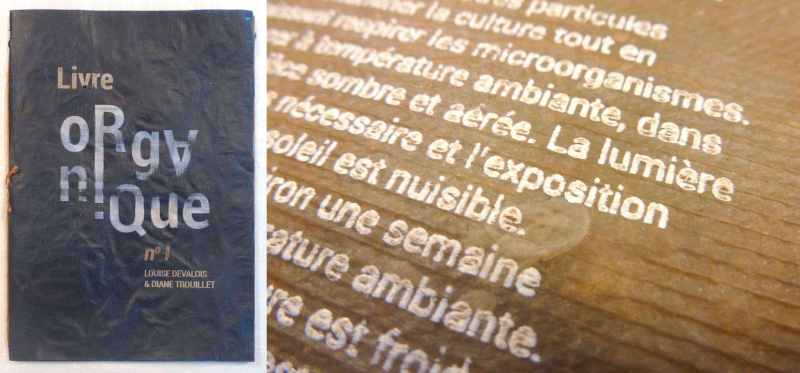 Diane has also used her bacterial cellulose to make tennis balls with an open-source protocol under Creative Commons licenses. Players no longer need to worry about the ecological footprint of a lost ball!
In another exploration of the possibilities her bacterial paper offers, Diane Trouillet decided to make tattoos. In a living material that changes over time, the drawings evolve over time as any conventional tattoo would. The artist used this piece to explore the meaning behind this millenary practice, ranging from aesthetic to political purposes.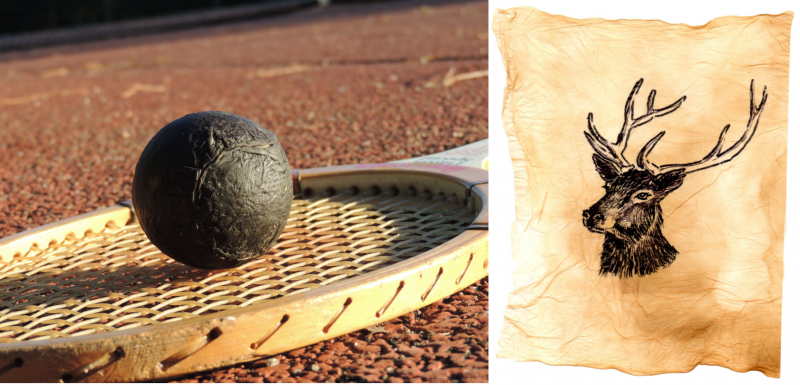 Moving away from her bacterial cellulose projects, Diane has also explored one of the coolest processes in biotech: bioluminescence. In 'Tempus fugit', the artist created living lamps that illuminated a dark room with light produced by microorganisms, which intensified and dimmed over time as the microbes grew and died. She intended the installation as an invitation to reconsider the ecosystem that humans are part of and our relationship with it.
Among her work-in-progress, Diane is building 'Robotus', a robot plant that uses photosynthesis to create electricity to allow the robotic part of the plant move towards light sources. Her intention is to question where the limit between living and inert objects is.

It's exciting to see students with a life sciences background step out and take a look at science through art. Their unique point of view helps raise questions about the world around us and provides a more empathetic perspective over the latest developments in science.
---
All pictures by Diane Trouillet
---