Update (30/09/2019): A long legal battle between Adocia and Eli Lilly over a fast-acting insulin treatment development deal has finished with mixed results for Adocia. 
Eli Lilly has now paid €13M to Adocia, after the US Arbitration Association Panel supported Adocia's claim last year. The payment consists of a milestone payment of €10.1M plus interest. 
Unfortunately for Adocia, its other claims against Eli Lilly were dismissed by the Panel earlier this year, meaning that Adocia won't receive the €161M in damages that it hoped for. 
Eli Lilly and Adocia have also wrapped up a separate civil action that Eli Lilly filed last year over several patents covering fast-acting insulin treatments. In the dispute, Adocia had claimed that Lilly's patents included Adocia's technology without credit, whereas Lilly had alleged that the patents were unrelated to Adocia's work. Each company will pay its own legal expenses with no further action to be taken.
---
Update (21/08/2018): Adocia won its first claim against Eli Lilly regarding a disputed milestone payment for development of a fast-acting insulin and has been awarded $11.6M (€10.1M) by the US Arbitration Panel assessing the case.
Lilly had initially refused to pay the milestone payment claiming it had not been earned. The French biotech intends to make a separate claim for interest, litigation fees and court costs.
The additional claims Adocia filed earlier this year against Lilly for inappropriate use of its confidential data will be assessed in another hearing in December, but a decision is not expected until 2019. If the arbitration committee finds in favor of the biotech, it could receive over $200M (€161M) in additional damages from Lilly. The markets have responded positively to the announcement with a 5% increase in Adocia's share price.
---
Published on 06.02.2018
Adocia is unhappy with Eli Lilly, which walked away from their diabetes collaboration and left the biotech without a Phase III partner.
Not long ago they were working together to produce new diabetes treatments, but now the relationship between French biotech Adocia and big pharma Eli Lilly appears to have turned sour. Following the filing of arbitration claims seeking $11M (€9M) in damages last October, Adocia has filed further claims for the 'improper use of confidential information and discoveries' and 'the breaching of collaboration and confidentiality agreements' by Eli Lilly. Adocia hopes to receive over $200M (€161M) in damages and a decision by the third quarter of 2018.
Adocia develops new formulations of already-approved therapeutic proteins and peptides. Its BioChaperone platform enhances the efficacy and safety of therapeutic proteins and makes them easier for patients to use. By increasing peptide solubility, reducing enzymatic degradation, and maintaining the intracellular activity of peptides like insulin, patients experience a faster onset-of-action and enhanced efficacy with a lower dose.

Eli Lilly spotted the potential of this technology, and with the patent of its diabetes blockbuster, Humalog, expiring in 2013 and Adocia's technology tipped to take its place, a co-development deal was signed in 2014. The terms saw Adocia receive up to $570M (€464M) including milestones as Eli Lilly took over the clinical development, production, and marketing of BioChaperone Lispro – an ultra-rapid action insulin that mimics its natural release by the pancreas.
The partnership got off to a good start, with BioChaperone Lispro outperforming Lilly's Humalog in a Phase Ib trial, which was followed up by similar results in comparison with Novo Nordisk's approved treatments, Novolog and Fiasp. However, in January 2017, Eli Lilly decided to walk away from the agreement – possibly due to the Phase III failure of its Alzheimer's drug. This has left Adocia without a partner to help it see its candidate through Phase III, prompting a backlash.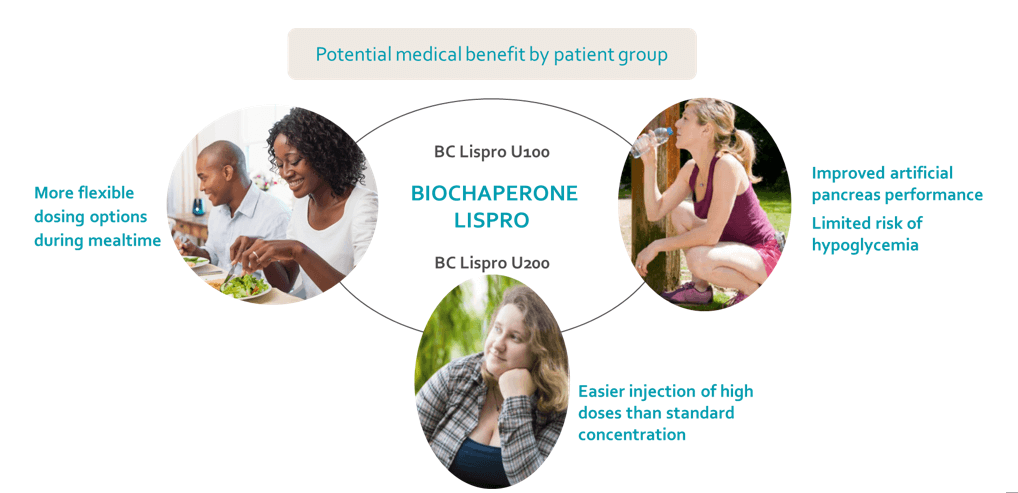 Considering the huge potential that Adocia's technology was showing in the clinic, it's hard to believe that Eli Lilly wanted to cut ties with the biotech. The failure of its Alzheimer's drug forced the company to cut 485 jobs across the US so being forced to pay up to $200M will be another unwelcome surprise for the company.
However, with Adocia now left without a partner to help see BioChaperone Lispro through critical Phase III trials, it's easy to understand the biotech's frustration. With another 4 candidates ready to move through the clinic, including BioChaperone Glucagon for the treatment of severe hypoglycemia, the biotech will have been keen to keep moving forward and ideally secure a strong position in the diabetes and metabolic diseases fields.
---
Original news article: Alex Dale
Images – RomanR / shutterstock.com; Adocia