The European ecosystem of Biotech will be for the next three days in Munich, Germany. That's where the BIO-Europe 2015 convention takes place. 
Yesterday, with Joachim and Will, we drove south from Berlin to Munich to be on-site for the start of the event. This morning, the alarm was set up early and we had to face the freezing weather of Munich. Once arrived, a nice breakfast was awaiting us.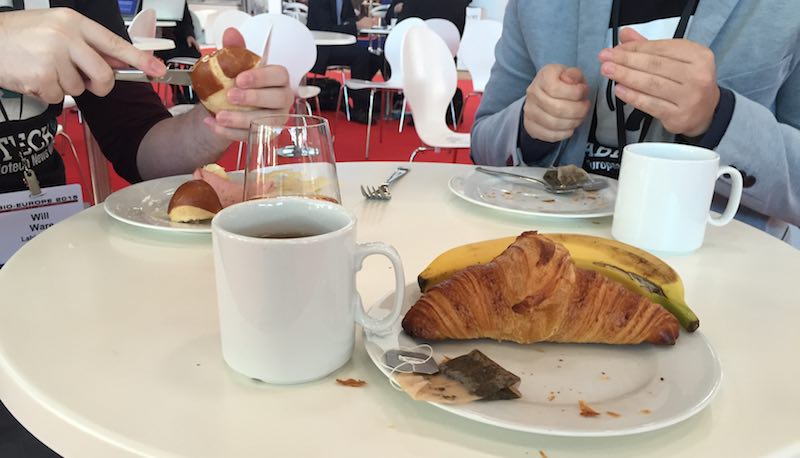 Now, we are pumped up for the rest of the day.
Here's a first look at how the exhibition hall looks like: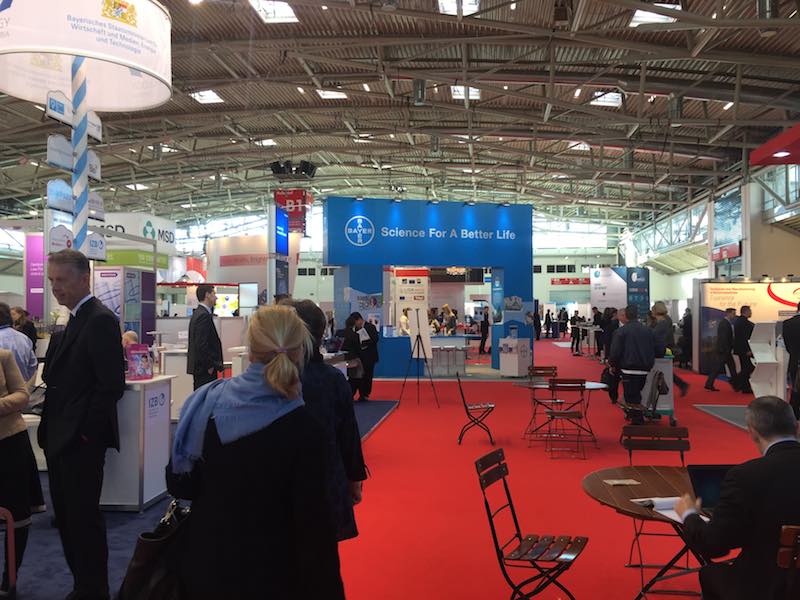 Also a very important area of BIO-Europe is the partnering booths, partnering being actually the main goal of the people here. In the area, you have small booths with a number, linked to a partnering system from the organizer which helps you get an appointment with great people. It was still early when I took the picture but you can see some people organizing their last appointment.
That was a first snapshot showing the entrance to the convention.
We will be covering this event extensively . You will have great breaking-news stories, exclusive interviews and summaries coming along this week.
As if you would have attend … almost 😉