Glowee is bringing its bioluminescent bacteria back to crowdfunding, after raising €41k on Ulule. It is now after €645k to break into the industry – and anyone can invest in them.

Glowee is a French start-up that is developing alternative lighting – with bioluminescent bacteria. This bacteria was genetically engineered to express proteins of marine organisms, that naturally glow in the dark.
The idea behind the start-up targets a new legislation in Paris, that forbids use of electric lights in shopfronts – both because of waste of resources and light pollution.
So Glowee developed a sort of sticker patch that glows in the dark, and can be used to light shops – but also displays, buildings and a lot of other creative products.
Here's a quick animation of their project…
---
Its first crowdfunding campaign raised €41k.
Now, this Biotech start-up is doing an equity crowdfunding round, with the goal of raising €645k. The money is intended to support its pre-industrialisation process, as well as normal laboratory upkeep, equipment and patent processes.
To launch the campaign, the chosen platform was Wiseed. This French website already has a Biotech success story, as Antabio raised €300k for its project in antibiotic resistance.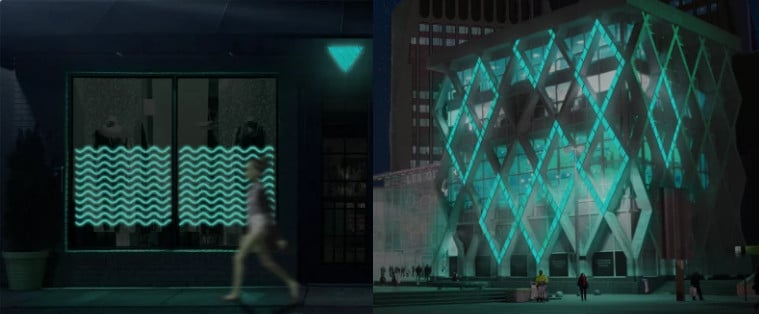 When it later received a €4M grant from the Wellcome Trust, the 100 investors who backed it via Wiseed doubled their money.
The Wiseed community seems to think Glowee is a good investment, scoring a 4.65/5 evaluation. Indeed, Glowee has the most advanced bioluminescence project in Europe.
Even if 'bio-lighting' doesn't have real potential to disrupt electricity, it has certainly attracted a lot of public curiosity – and consequently the interest of investors.

And the Co-founder Sandra Rey was just awarded one of the Top Innovators under 35 in France titles by MIT Tech Review.
This is yet another example of Biotech getting close to the public. Will Glowee be the next Biotech crowdfunding success?
---
Check Glowee's presentation of their biolighting concept…
---
Featured Image Credit: Glowee