Abivax in Paris (France) has released its phase IIa clinical results for an antiviral therapy for patients with HIV infection, which could potentially take a corner in an annual $18Bn market.

HIV and AIDs have a long-standing history (the quick – yet fascinating story of which can be read here), and since 1983 (when the HIV virus was identified to be responsible for this mystery disease) the WHO estimates 25 million to have died from its grasp.
ABX464 is a first-in-class orally available antiviral drug candidate for the treatment of patients with HIV infection. It blocks HIV replication through a unique mechanism of action that leads to the destruction of viral RNA. Abivax's RNA Splicing platform has been developed in partnership with the French National Centre for Scientific Research (CNRS) in Montpellier, and the Institut Curie in Paris.
Abivax is also the first company to have established "a fruitful collaboration" with the Cuban Centre for Genetic Engineering and Biotechnology (CGIB) in Havana, and the Finlay Institute (a vaccine specialist there). This is to also investigate the treatment of Hepatitis B, another major health problem in Cuba (and worldwide).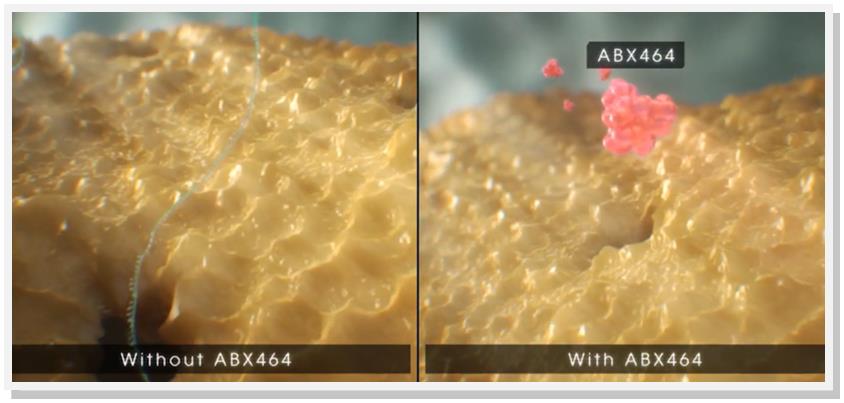 The Phase IIa trial's observed adverse events (mainly headache, nausea and vomiting) were predominantly mild in nature. Jacques Reynes, Head of the Infectious Diseases Department at Montpellier University Hospital (France) and principal investigator of the next study with ABX464 commented:
The results of this first study in HIV-infected patients encourage us to start the next Phase IIa study in which different doses and combination with other HIV therapies will be explored."
Research on biomarkers predicting ABX464 efficacy will also be part of the future clinical program, but the primary goal of the ABX464 clinical trials is to optimise the medicine's effect, and eventually result in a long-lasting functional cure.
This is great news for Abivax, who have a strong commanding board to include French Biotech stars such as Domonique Constatini and Philippe Pouletty overseeing its antiviral program development.
---
Stunning Video from Abivax on ABX464's Mechanism of Action…
Feature Image Credit: Rendition of HIV by Ukraninan Desginer Alexey Kashpersky (www.kashpersky.com)
Kashpersky won first place in a CGSociety visualization competition, which challenged participants to "convey humanity's complex relationships with [the HIV] virus, be they emotional, political, or intellectual."