TC Biopharm has just received the largest award of its kind to develop allogeneic gamma-delta T cell therapies for various cancers.
Based in Glasgow, TC Biopharm was just selected to receive €4M from Horizon 2020 for its "off-the-shelf" gamma-delta T cell program. This grant brings the company's fundraising total to €25M, and it's the largest any UK company has received from a European scheme in therapeutic healthcare products.
The grant comes from the SME body of Horizon 2020, which is the most competitive: out of 1514 applications, only 57 received such an award. So what got the award committee all excited? While TC Biopharm has been steadily working on an autologous gamma-delta T cell therapy with an ongoing Phase II/III trial in skin, lung and kidney cancers, it has grand plans for an allogeneic "off-the-shelf" version.
As we heard from David Sourdive, co-founder of Cellectis, which is leading the charge in allogeneic CAR-T therapies, the off-the-shelf versions of cell therapies have many advantages over their autologous counterparts: they are faster and cheaper than their autologous counterparts, as well as more accessible and reproducible. However, the development process is more complex to ensure the cells are acceptable to a broader patient base.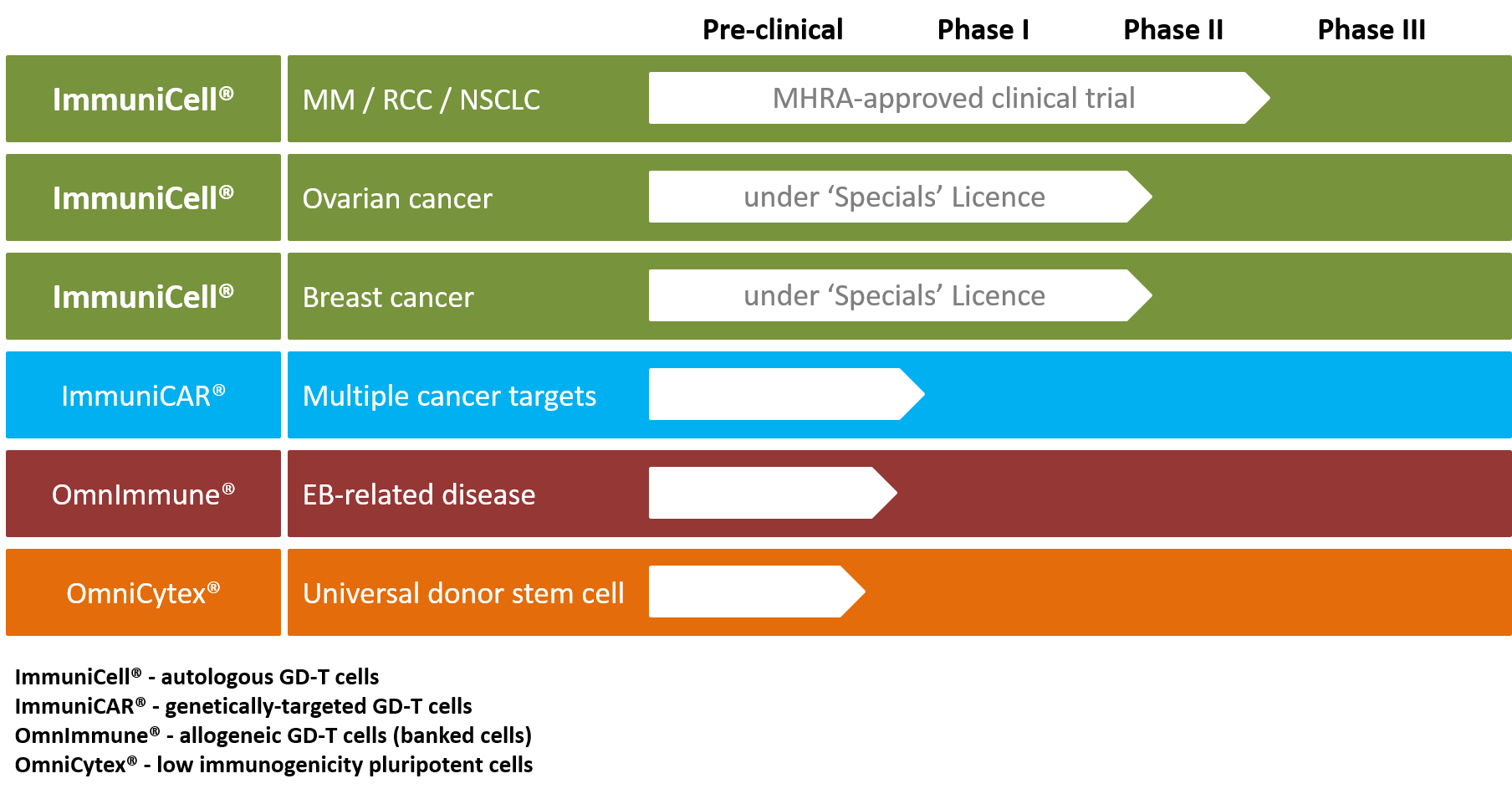 "In the coming decade, off-the-shelf cell therapy will become a reality," Sourdive told us, and perhaps TC Biopharm will be one of the companies that bring it about. The company's technology hinges on a CAR platform that 'supercharges' gamma-delta T cells to recognize and target specific tumor types, though the program is still preclinical and indications have yet to be announced.
"I am excited about the prospect of combining allogeneic GDT cell therapy with our existing CAR platform; this will allow us to develop the next generation of safe, cost-effective immunotherapy for cancer," said CBO Artin Moussavi in a statement.
Gamma-delta T cells are garnering a lot of attention of late. A starlet of the British biotech scene, GammaDelta Therapeutics, has staked its name on them with the backing of Abingworth, and the technology looked promising enough to pull in Paolo Paoletti, who launched 7 drugs during his tenure as Head of Oncology at GSK, as CEO and Takeda as a pharma partner. Gadeta in the Netherlands is also looking to make inroads in the field, having raised €7M in a Series A round last year.
---
Image via duchy / shutterstock.com