Genkyotex has announced a new Phase II trial in diabetic kidney disease and patient enrolment in another Phase II study for PBC.
Genkyotex is not giving up after its lead candidate, GKT831, failed to meet the primary endpoint in a Phase II trial in patients with type 2 diabetes and kidney disease. The French biotech has announced that enrollment has started for a Phase II trial for primary biliary cholangitis (PBC), and that a new trial in type 1 diabetics with diabetic kidney disease (DKD) will be run in Australia.
The previous trial looked at both the liver and the kidney, whereas the two new trials will look at those organs separately. "We did see clear statistically significant results in the liver, that's why we created the PBC trial," Elias Papatheodorou, CEO of Genkyotex, explained to me over the phone. "Regarding DKD, we feel that we did not dose long enough. Instead of 12 weeks, we will be treating for 48 weeks. We will also test a higher dose, since we saw a very good safety profile."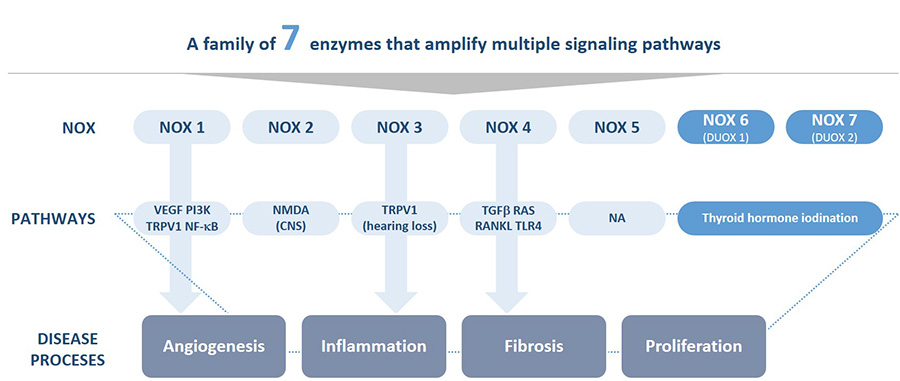 The technology developed at Genkyotex focuses on NOX enzymes, which are implicated in stress responses and protein oxidation. "Targeting NOX enzymes allows us to safely address multiple disease pathways at once," says Papatheodorou. "This is very important in a disease like fibrosis, where you have many pathways that drive the disease. That's the difference between other medications and ours, at the end of the day we should have better efficacy attacking fibrogenesis."
GKT831 inhibits both NOX 1 and 4, while a second program, ready to enter the clinic at the end of this year, targets just NOX1 for applications in inflammatory pain and angiogenesis. The company also has research programs in other related areas, such as oncology.
"Another indication that is of very high interest for us is NASH, which we consider a logical continuation of PBC," says Papatheodorou. Indeed, NASH is generating a lot of interest from biotech and pharma, given there are no treatments and the market is estimated at a massive €37Bn. There, Genkyotex would have the opportunity to measure its multiple-pathway approach with the candidates of Genfit or Intercept, which currently lead the race to launch the first NASH treatment. 
---
Images via Polii / Shutterstock; Genkyotex