An anti-vomiting medication for post-operative patients has smashed its phase III trial in the UK in one of the largest ever post-operation-nausea studies…ever. Roll on FDA approval.

Acacia Pharma is a Cambridge based clinical-stage biotech which looks to provide supportive care of patients with debilitating conditions arising as a consequence of surgery, cancer or cancer treatment.
One such angle of care involves reducing the nausea experienced after a patient goes through surgery, or the compulsive need to vomit when undergoing chemotherapy – both of which can have a dramatic toll on quality of life for patients. Acacia's phase III trials for an anti-emetic, Baremsis, has therefore been offered as a potential preventative for such symptoms.
Currently two classes of anti-emetics are predominantly used to prevent post-operative nausea and vomiting (PONV) in these patients which is associated with the use of anaesthetic gases and opioid pain-killers (affecting up to 80% of high-risk patients).
Current prophylactic measures include 5HT3 antagonists (usually ondansetron) and corticosteroids (usually dexamethasone). However, a safe and effective third mechanism anti-emetic is required and baremsis (formerly known as APD421) works as a dopamine antagonist to help improve the efficacy of these drugs when other vomiting preventatives fail.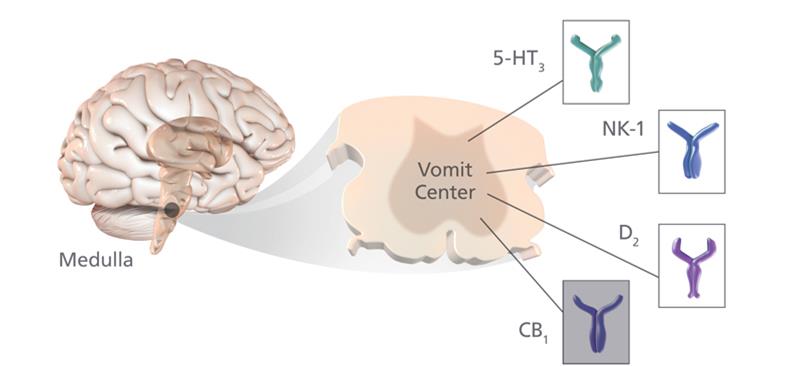 'Very pleasingly', the effect of Baremsis was shown to reduce risk of vomiting down 22%, a consistent trend seen in the monotherapy trials too.
The endpoint of the study was essentially whether or not the patient receiving the trial combo treatment vomited or retched during the test period when compared to the placebo. The need for an anti-emetic within a 24 hour time period after the surgery was also a measure of the candidate's success.
The study was one of the largest PONV studies ever undertaken and was conducted at multiple sites in Europe and the US with a total of 1,204 surgical patients. Thus, Acacia are therefore projecting submission of their NDA for Baremsis to the FDA in the second half of 2016.
Perhaps this success will be what Acacia needs to recover from the caution surrounding their delayed IPO in October (after a difficult time for the Biotech industry), and Baremsis seems the perfect candidate to restore that confidence.
And obviously this is great news for patients who are sick…literally. Let's see how the application for market approval proceeds.
---
Feature Image Credit: Mmm tasty looking 'Traditional Finnish Christmas porridge'. Recipe also available through Flickr (CC 2.0: underthesun)