Heptares Therapeutics has achieved a new milestone in its immuno-oncology collaboration with AstraZeneca triggering an €11M payment from AstraZeneca.
Heptares has announced the wrap-up of its preclinical programme for a new checkpoint inhibitor, AZD4635 that reverses adenosine-mediated T cell suppression and enhances anti-tumor immunity. The British company will now receive an €11M ($12M) milestone payment from AstraZeneca, who obtained exclusive global rights for the drug in a huge €468M ($500M) deal back in 2015.
Checkpoint inhibitors make up a cornerstone of the immuno-oncology field and  and were hailed as a major breakthrough. Currently the field is dominated by PD-1 inhibitors, such as Merck's Keytruda, Opdivo from Bristol-Meyers Squibb and now also Roche's Tecentriq.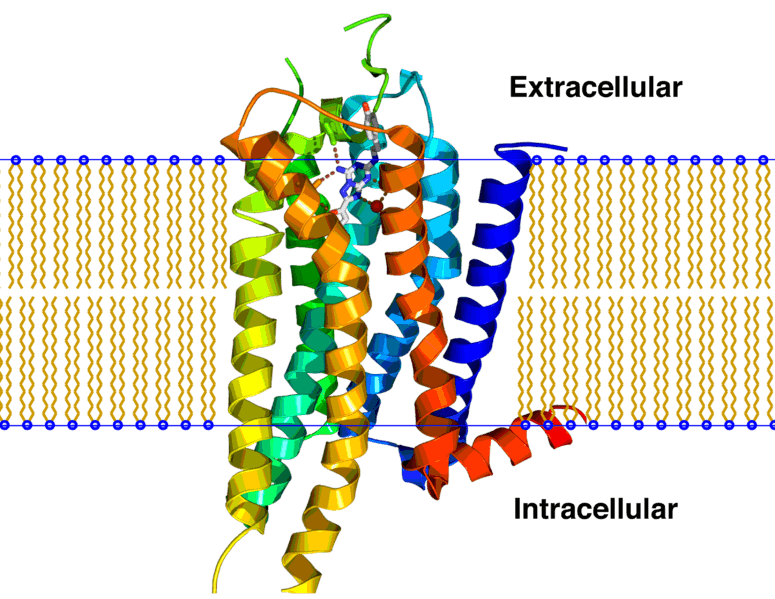 Heptares and AstraZeneca, which also has a PD-1 antibody in its pipeline, are going for a new strategy. AZD4635 is an orally available small molecule adenosine A2A receptor antagonist. The A2A receptor belongs to the difficult-to-drug class of GPCRs and binds the anti-inflammatory molecule adenosine, whose expression is often increased within the tumor microenvironment.
By stimulating A2A receptors, adenosine prevents T-cells within the immune system from being activated and reduces their ability to destroy cancer cells. Blocking A2A receptors can therefore boost the anti-cancer response of T-cells. Heptares is one of the few companies, next to Confo Therapeutics, developing new methods to target GPCRs.
The preclinical study results are very exciting and confirm that inhibition of A2A signalling offers an attractive mechanism to treat cancers by preventing tumours from evading the immune system and making them susceptible to checkpoint inhibitors," said Fiona Marshall, CSO of Heptares , "We now look forward to the results from the first clinical study with AZD4635 around the end of the year."
Heptares has presented the positive preclinical results of its new inhibitor at the current annual meeting of the American Association for Cancer Research (AACR). But they are not the only ones there trying to tackle this new pathway.
US-based Corvus Pharmaceuticals has also presented promising first results from its ongoing Phase I/Ib study testing the A2A receptor antagonist CPI-444 as a single agent and in combination with Roche's Tecentriq in patients with multiple types of advanced solid tumors. These data represent the first report of clinical activity of adenosine receptor blockade in cancer.
Corvus is conducting the trial with Genentech, part of the Roche Group, which means, for now, Roche is taking over the lead in this new immuno-oncology field.
Images via Juan Gaertner / shutterstock.com and Boghog2 / CC