Illumina has launched its NGS-based non-invasive prenatal test (NIPT) in Europe and is ready to position itself as the top dog in this competitive market. 
The US next-generation sequencing (NGS) giant Illumina has launched its VeriSeq NIPT Solution in the EU today. It's an NGS-based kit that allows for rapid testing of the fetal chromosome status using a single maternal blood draw. NGS is a booming field especially with regards to new diagnostic opportunities, and a number of biotechs have consequently developed NGS-based NIPT technologies for prenatal diagnostics.
However, Illumina is not willing to share the cake: the company has been filing a number of patent infringement suits against several European companies. These include British Premaitha and Roche subsidiary Ariosa Diagnostics that have developed individual NIPT tests, which make use of NGS to analyze cell-free DNA from a sample of maternal blood.
The technology behind this uproar uses the maternal blood to isolate fetal DNA and analyse its chromosomal status by NGS. This method allows the determination of accurate risks for trisomy 21, trisomy 18 and trisomy 13, as well as certain sex chromosome-related disorders as early as 10 weeks gestation. Also, it avoids the use of more invasive procedures such as amniocentesis, which involves extracting amniotic fluid from the uterus.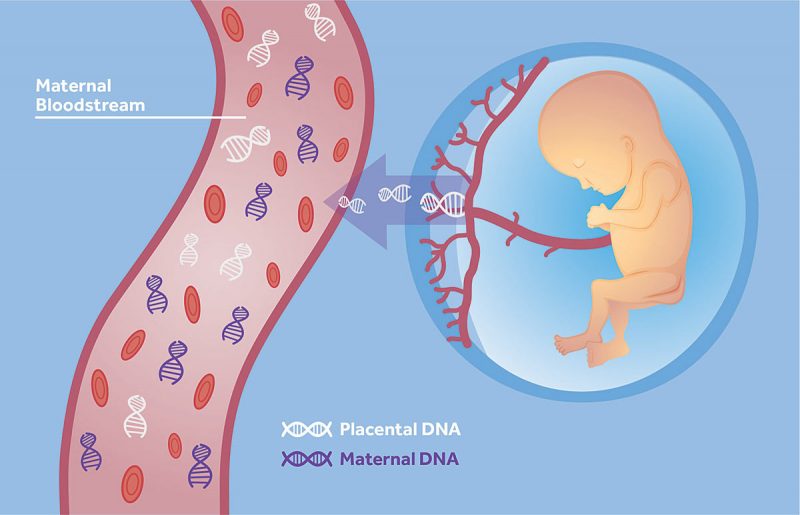 With a projected global prenatal diagnostics market of €6.4B ($6.8B) by 2022, it's not surprising that Illumina is trying to restrict competition on the European NIPT market. In the US, the company also filed a law suit against Sequenom, one of the key players within the field, but the U.S. Patent and Trademark Office issued a ruling in favor of Sequenom back in 2014, causing the companies to pool their NIPT patents.
Likewise, Premathia's IONA test was recently adopted as a standard screen by the British NHS, despite the lawsuit from Illumina. Premathia's CEO Stephen Little commented: "Premaitha…is confident that the IONA test does not infringe [Illumina's] patents".
It seems like Illumina is not ready to give up and is maintaining its rather aggressive stand on its IP in Europe. The European Patent Office will have the final say, whether Illumina will get to control this massive market.
Images via shutterstock.com / Kateryna Kon and premaitha.com