On July 28th 2016, IndieBio EU, the world's first biotech accelerator, held their demo day in the lovely surroundings of Cork City Gaol.

On the night, 13 startups pitched their ideas and products in the hopes of securing investment to take their ideas to the next level. Firebreathers and a live band added the finishing touch to an impressive showcase of groundbreaking innovation, and some exciting product launches too!
Since May 3rd, the participants of this third cohort have been hard at work developing their business strategies and technologies. Their Summer demo day party featured pitches varying from 'plug and play' RNA devices to animal-free omega 3 nutraceutical products. It was also a great night for networking, discussing the future of biology and, of course, partying.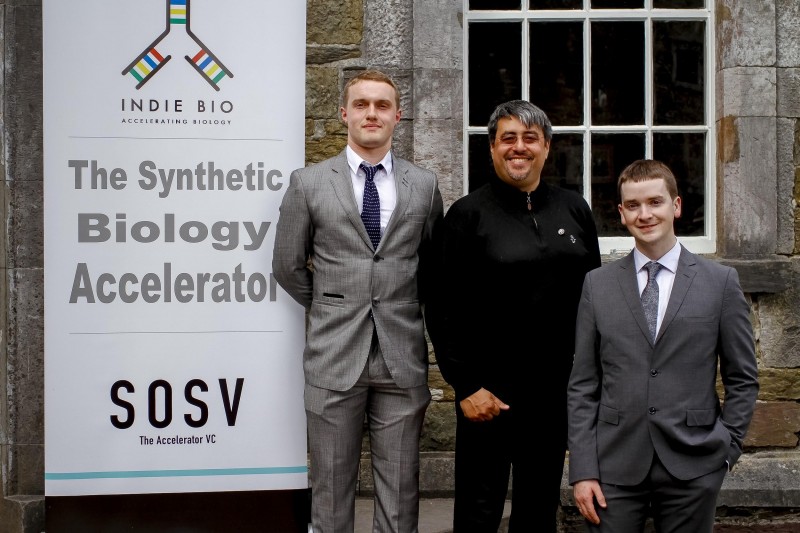 One of the program founders and General Partner for SOSV – The Accelerator VC, Bill Liao, spoke of a "wave of change coming, on lean, low cost independent biotech companies, coming to the market, and changing the world for the better".
Initiative is something we've seen in all 3 cohorts so far, but particularly so in this batch. There's some really innovative companies working predominantly within the food and aquaculture sectors.
With the IndieBio flag flying proudly at the imposing venue, it was just a matter of being 'pitch perfect'.
---
So what kind of innovation was demonstrated in this cohort?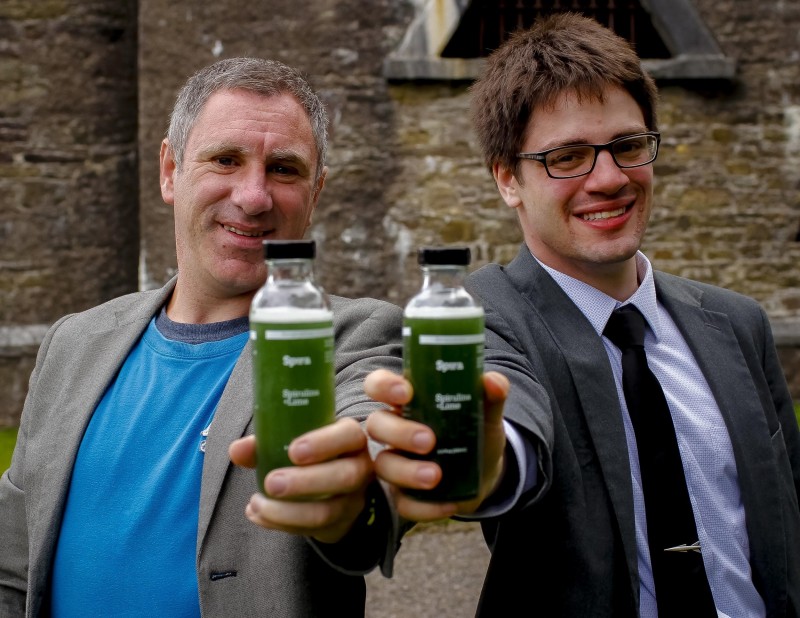 Having recently met some of the Spira crew, including CEO Elliot Roth, at the CUTEC conference in Cambridge, I already had an idea of what the team were working on, and was excited to hear their pitch. It certainly didn't disappoint.
Roth has estimated a global market of $14.5Bn for their spirulina based health food drink to market by 2019. Spira was already generating revenue before being accepted to IndieBio EU. Spira's investment ask for 2016 was for $275k, in order to scale production to 1000 bottles a day.
---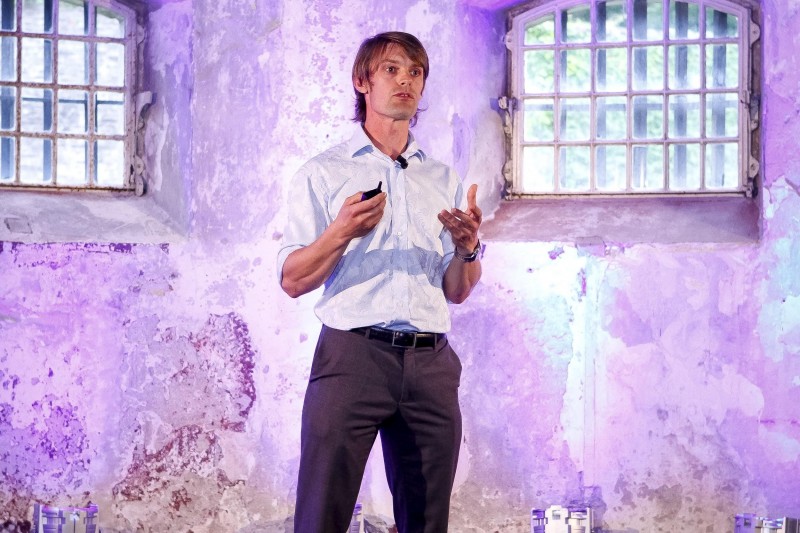 Kevin Kennedy, CEO of Anu Dairy. (Credit: Emmet Curtin Photography)
Anu Dairy is an Irish Biotech company specialising in increasing the vitamin K2 content in milk, the company showcased their butter on the night, with samples being served to guests after the pitch – very tasty indeed!
The aim is to create a new niche in the dairy market for probiotics, alongside the increasing Irish butter export the company. The functional food market is worth over $22Bn globally and this is something that Anu Dairy is perfectly positioned to be a key player in. Most importantly – it tastes great!
---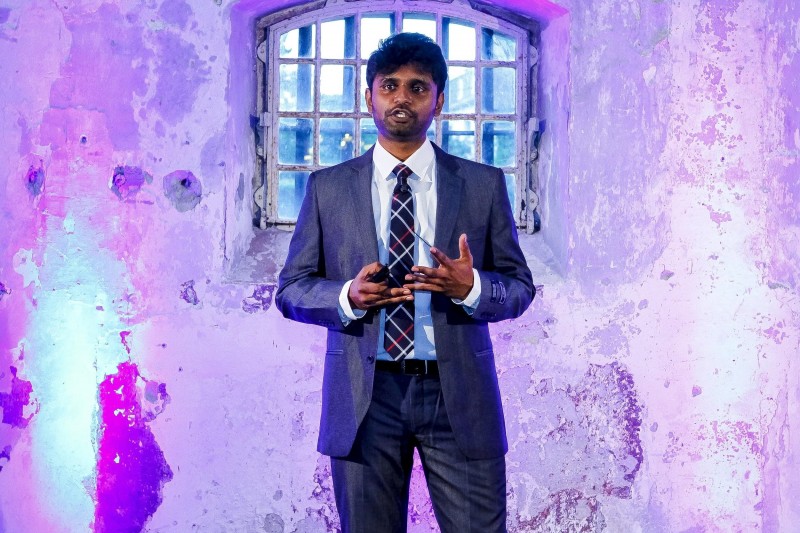 Nimesh Chandra, co-founder of Helixworks. (Credit: Emmet Curtin Photography)
Surely delivering a product launch qualifies you as pitch of the night? Well Helixworks delivered!
The mission behind this novel Indian biotech company is to create the world's first gene foundry to ship on Amazon. This will allow researchers be able to access and purchase DNA & DNA Storage at a fraction of the cost of current prices. After participating in IndieBio EU, the company have decided to remain based in Cork, and continue the development of their fantastic product.
---
Overall, this year's demo day was a tremendous success, showcasing true diversity within the research being carried out at the facility, whilst also solving real world issues, using novel techniques.
IndieBio EU is already taking applicants for its 4th cohort – apply and help build a brighter future!
---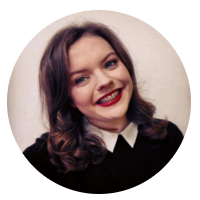 About the Author: Edel Browne is a Biotechnology student at NUI Galway and the founder of Free Feet Medical, which is developing a multi-award winning device designed to treat gait freezing for people with Parkinson's disease.
---
---