This is my first interview from BioTrinity 2016 in London. I met with Tom Johnston, CEO of Mucosis, to learn more about the needle-free vaccine platform he is developing.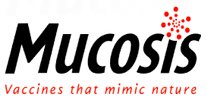 Mucosis is a biotechnology company based in Gröningen, Netherlands (a city we covered here for its medtech innovation). It was founded in 2007 and has raised over €20M so far.
The company is using safe probiotics as antigen presenters to develop an innovative mucosal vaccines which can be administered needle-free via the nose or mouth.
The lead product is preparing for a Phase I trial in September, with hopes to potentially start Phase II next year. Notably, the company got a €3.7M funding from the Wellcome Trust earlier this year, which is a great recognition of the potential of the platform.
---
So I asked Tom my more pressing questions to better understand their technology…
---
Feature Image Credit: Philip Hemme interviewing Tom Johnston at BioTrinity 2016