Ipsen is determined to increase its presence in the oncology field, by acquiring OctreoPharm Sciences. The German life sciences company is focused on the development of radioactive labeled compounds for molecular imaging diagnostics and therapeutic applications. OctreoPharm's shareholders are eligible to receive up to a total of approximately €50M for the purchase of 100% of the company's shares.
The transaction fits into Ipsen's strategy to extend the scope of its portfolio and leadership position in neuroendocrine tumors. OctreoPharm is developing an innovative theranostic approach (imaging and therapy combined) for the management of neuroendocrine tumors. Its line of attack is based on a somatostatin receptor antagonist peptide.
This new class of antagonistic peptides is independent of the somatostatin receptor activation state. Therefore, they utilize many more binding sites on the tumor cell surface, whereas agonistic peptides only target activated receptors.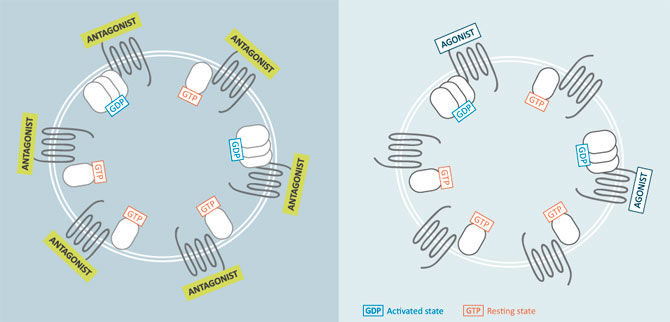 The therapeutic compound is a tumor cell-selective somatostatin antagonist peptide labeled with 177Lutetium, a radioactive isotope, for uses of 'peptide receptor radionuclide therapy' to treat neuroendocrine tumors, and is currently in preclinical development. The diagnostic compound is an imaging tool utilizing positron emission tomography and is currently in clinical development.
Ipsen plans to maintain the company location and staff to ensure successful transition of expertise. With OctreoPharm's know-how, the French giant expects to establish itself as a global leader in neuroendocrine tumors.