A clinical trial run by MaaT Pharma has shown that restoring the microbiome of patients undergoing chemotherapy has potential to improve the outcome of patients with the blood cancer acute myeloid leukemia (AML).
The microbes living in our gut can have a big influence on the success of cancer treatments. Some microorganisms are known to render cancer drugs ineffective, whereas others are actually necessary to make these drugs work.
The harsh chemotherapy and antibiotic regimens that cancer patients undergo can kill many beneficial microorganisms. French biotech MaaT Pharma aims to improve the chances of recovery for AML patients by ensuring they have a healthy microbiome.
The 25 patients enrolled in the phase Ib/IIa trial were given a transplant of their own gut microbiome in between two rounds of chemotherapy. After the second chemo, the patients had 90% of their original microbial species restored, and the samples had 43% less antibiotic resistance genes. The treatment also reduced inflammation in the gut, along with reduced numbers of bacteria that are linked to inflammation.
With this proof that microbiome therapy can indeed help restore a healthy gut microbiome, MaaT Pharma is now working on refining its treatment approach. Based on the results of this trial, the company is conducting a phase II study with an off-the-shelf microbiome therapy that is manufactured using a defined set of over 450 microbe species derived from healthy donors.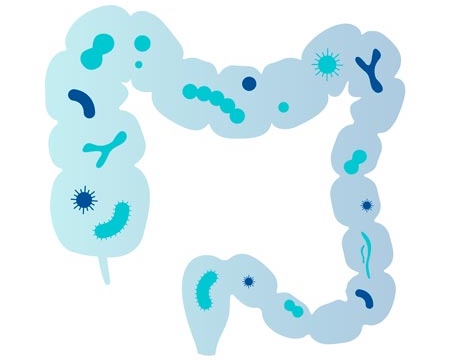 The therapy is intended for graft-versus-host disease, a common complication of AML patients that are treated with a stem cell transplant in which the transplanted cells attack the patient's body.
"At least half of the patients who have received a stem cell transplant will develop what we call acute graft-versus-host disease," Mohammad Mohty, Professor of Hematology at Sorbonne University and scientific co-founder of MaaT Pharma, told me.
"The standard first-line treatment is high doses of steroids, but after five to seven days you have a significant proportion of these patients who are not responding. This is a situation where you don't have any approved drugs. Nothing has been shown to work over the last 30 or 40 years."
Several other companies have started venturing into the microbiome field to search for new cancer treatments, such as Enterome in France or Microbiotica in the UK. However, most companies in the field are using or targeting a single bacterial species, whereas MaaT is going for more.
"It would be very naive to think that one bacteria or one species is going to do the job. We're talking here about billions of members of this microbiome," said Mohty. "We need to develop products which actually cover the whole spectrum of the microbiome in terms of diversity."
Results from the ongoing clinical trial, proving whether the approach of MaaT Pharma can indeed help cancer patients, are expected within the coming months. 
---
Images via Shutterstock; MaaT Pharma