Novartis is hitting back in the Biosimilar battleground: now Neulasta, the white blood cell booster for Cancer, is the latest of Amgen's victims…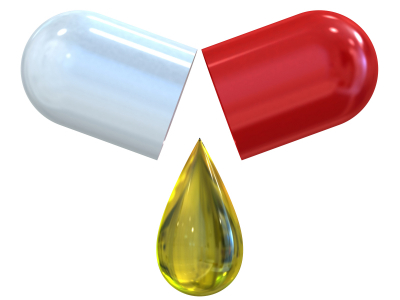 Neulasta (pegfilgrastim) has been submitted through Novartis' subsidiary, Sandoz. As a recombinant human granulocyte colony-stimulating factor (G-CSF), pegfilgrastim looks to stimulate the immune system and boost the white cell count.
Neulasta is actually the slightly longer acting version of Amgen's other blockbuster Neupogen (the template for the first ever US approved biosimilar – from Novartis), the combined sales of which account for over 30% of Amgen's income. Used to treat Neutropenia (a result of chemo) for various cancers, Neulasta's annual sales alone is worth around €3.5Bn. It is therefore understandable other biotechs seek to take a slice of Amgen's market corner, as soon as their patent expires.
Another example (asides Novartis) includes the Pamplona biotech Cinfa Biotech (which also have offices in Munich, Germany). Their candidate B12019 has already passed the pre-clinical stage and has been proven to be producible at the commercial scale.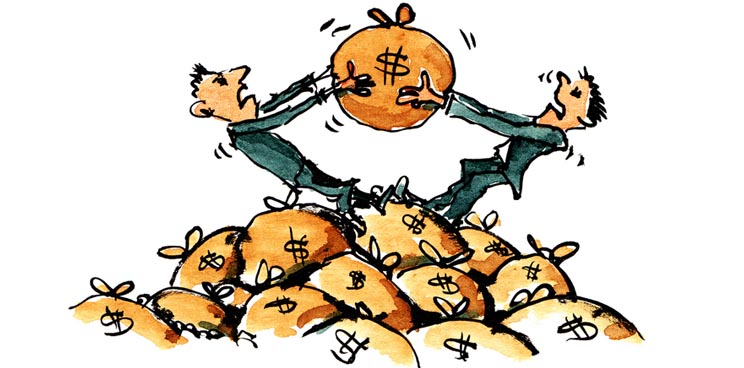 Other easy targets in the biosimilar free-for-all…
Seeing as many billion dollar patents wear off around 2020, a triple blow faces Roche, with Avastin, Herceptin and Rituxan having undergone duplication. Herceptin (trastuzumab) in particular has biosimilars in the pipeline from Pfizer, Amgen and even Samsung Bioepis.
Indeed, Samsung also have projects going on with a biosimilar for AbbVie's Humira (adalimumab) – but then again, it seems everyone except Roche is working on this drug (that we know of) which has indications for a range of autoimmune diseases, including Rheumatoid arthritis and Psoriasis.
Amgen has recruited Allergan into its biosimilar for Avastin (bevacizumab), which is another super popular target for replication. Amgen has also worked with Allergan on its strike back at Eli Lilly and their colorectal cancer blockbuster Erbitux (cetuximab).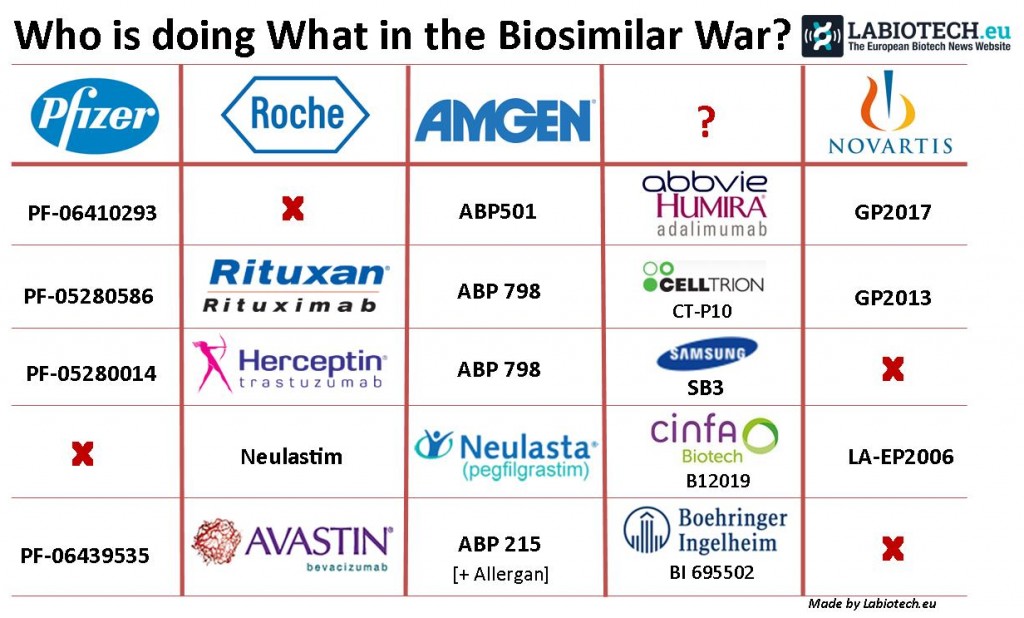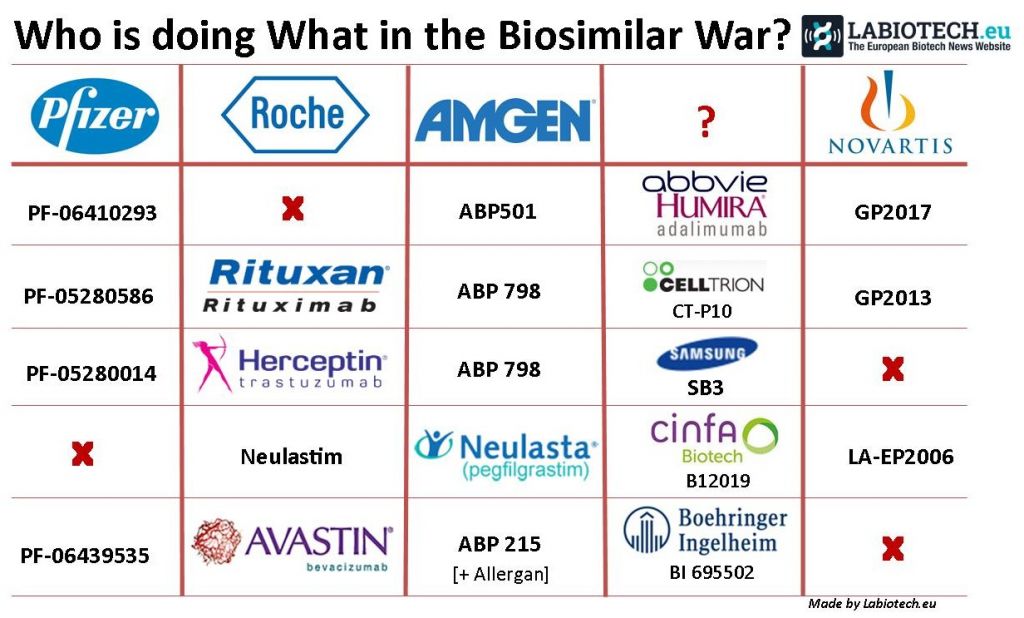 ---
And what about South Korea…?
However, from what I've been hearing, a real contender in the Biosimilar market is South Korean CellTrion, as their biosimilar for Roche's Rituximab is just one example of several they are investigating for the European market. Indeed, their Remsima product (infliximab) is the first worldwide monoclonal antibody biosimilar, otherwise known as Johnson & Johnsons's star Remicade for Rheumatoid, Crohn's and Ulcerative colitis. As a result, CellTrion have been hugely successful, boasting a market cap of over €7.9Bn.
I was talking to our resident Pharmacist at Labiotech, Jerome, who told me about how he'd come across CellTrion multiple times before:
When I used to work at CHU Grenoble, CellTrion often came to promote their biosimilars, in particular their version of Rituximab (CP-10) which is indicated for Rheumatoid.

They also had the FDA & EMA approval for it, which shows their willingness to be present in the Western market"
With everyone copying each other, it is difficult to keep track of who is working on what (and that is assuming complete transparency on other novel projects – which we know is rarely the case with competition). Biosimilars are understandably an attractive strategy for biopharmas, given the demand for lower priced alternatives to market blockbusters.
But let's not be fooled, this is a Battle we're witnessing, which isn't going to end any time soon.
---
UPDATE: Another bio-similar that is likely to have a big impact in the EU is Abasaglar (for Diabetes) by Eli Lilly and Boehringer Ingelheim which is targeting Lantus and Toujeo by Sanofi.
This additional info was thanks to one of our regular readers!