UPDATE (19/04/2017): CTL019 has been granted Breakthrough Designation by the FDA for relapsed/refractory diffuse large B-cell lymphoma (DLBCL).
Novartis and Kite have been in a tight race to bring the first CAR-T therapy to market: Novartis has staked out acute lymphoblastic leukemia (ALL) while Kite has gone for DLBCL. With this "tacit endorsement," Novartis is encroaching on Kite's turf though it's not guaranteed to hold the ground.
---
Original Publication 30/03/2017
After pulling ahead last fall with stellar CAR-T results last fall, Novartis says the FDA has accepted its BLA for CTL019 under priority review.
The CAR-T race has a rollercoaster, as a number of companies vie to be the first to market. Novartis took the leading position at the American Society for Hematology's annual meeting last November, presenting data that 82% of children and young adults with B-cell acute lymphoblastic leukaemia (ALL) saw their cancers retreat into remission following treatment with its CAR-T therapy, CTL019. Now, the Swiss pharma giant has pushed it to the finish line, and the FDA is reviewing its BLA to decide whether or not it will cross to market.
Novartis' therapy has also been granted priority review.The competition is so tight, so the company may not be taking any chances of being beaten; after all, the Broad outpaced UC Berkeley in the race to patent CRISPR by paying for priority review. Even with this special treatment, Novartis isn't guaranteed a win — 50% of patients reported severe side effects, as cytokine storms and neurotoxicity are common.
Kite is the main competitor after it laid the groundwork to submit its own BLA last December. It has so far not made any formal submissions, but its lead candidate, axicabtagene ciloleucel, has returned positive Phase II results. The drug, previously known as KTE-C19, cleared lymphoma from 36% of patients after 6 months, but not without having a hand in two deaths.
Patient deaths have plagued most CAR-T developers. Following 5 from cerebral edema caused by treatment, Juno withdrew from the race earlier this year despite its previous position as a leader.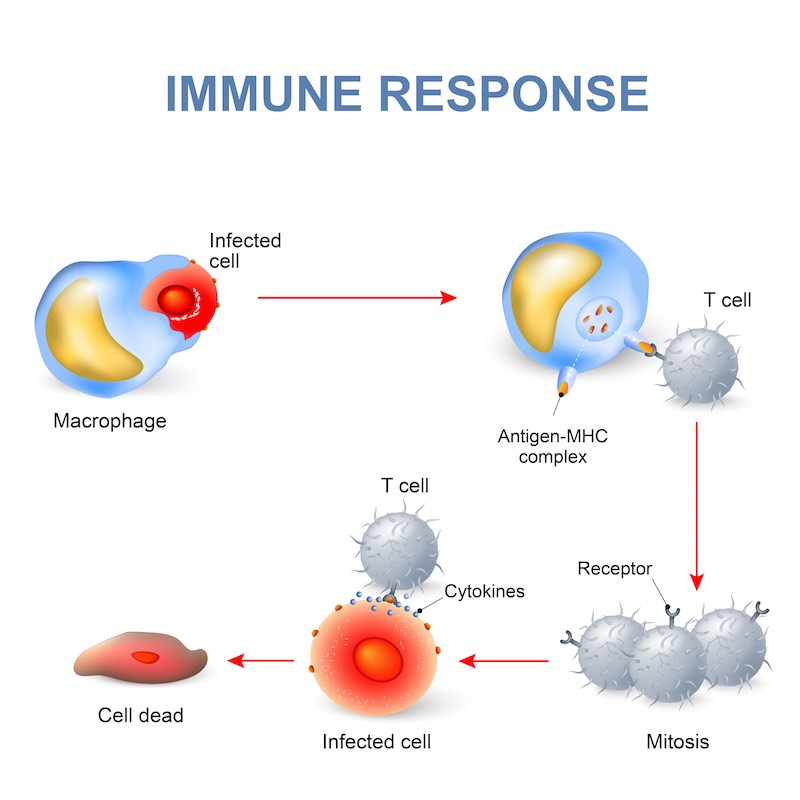 A little further behind are Cellectis and Celyad, which are finding their market niche in the development of allogeneic "off the shelf" CAR-T, derived from a healthy donor. In contrast, Novartis' autologous treatment hinges on engineering the patient's own cells, a cost- and time-intensive process that is estimated to run over €500K per treatment.
Celyad is still in preclinical phase, while Cellectis' UCART123 recently received FDA approval to start clinical trials, making it the first study for allogeneic CAR-T in humans. The technology promises a faster and cheaper approach to CAR-T than its autologous counterpart, but developing an off-the-shelf therapy is a "scientifically challenging avenue" Celyad's CEO Christian Homsy told us.
Even if Novartis has won the CAR-T Race, a lot of work remains to be done on the side effects. As David Gilham, R&D VP at Celyad, explains, "Research is busy catching up at the moment, in particular concerning toxicity. The lack of good preclinical models hampers this work, but with clinical samples available, ongoing investigations are now closer to identifying the underlying mechanisms and further refining the approach."
David Sourdive, co-founder of Cellectis, is confident that allogeneic CAR-T will catch up to Novartis' therapy. "In the coming decade, off-the-shelf therapy will become a reality," he told us.
Read more about how CAR-T is revolutionizing oncology in Clara's marvelous review of the field!
---
Images from Juan Gaertner, Designua / shutterstock.com