Stimunity, a Parisian biotech, secured a 2M€ seed investment to develop a cancer treatment that could compete with that of big players such as Merck and Novartis.
Stimunity is a preclinical-stage startup company which develops drugs targeting a new cell signalling pathway to treat cancer. The company secured funding from Portage, a US-Canadian firm that supports the development of pharmaceutical and biotech products. The funding is being used towards a lead program that is now at the early phase of preclinical stage validation and will need an additional 2 years to get into the clinic.
Stimunity is expanding on recent discoveries from the bench that show the promise of a specific signalling pathway known as STING as an immunotherapeutic target. However, activating STING is difficult due to the challenge of getting drugs across the cell membrane.
Stimunity aims to overcome this by using virus-like particles, which mimic the protein structure of viruses but lack their disease-causing genome, to deliver STING-activating molecules into cells. STING can then exert a toxic effect on tumor cells and induces an immune response to combat the cancer further.
Stimunity plans to use its technology in combination therapy with checkpoint inhibitors based on initial pre-clinical data. But, while Portage is confident in the the combination treatment's potential, it is worth being cautious. Checkpoint inhibitors show great promise in enhancing existing cancer treatments, but they are not effective in all patients and there have been clinical failures as well.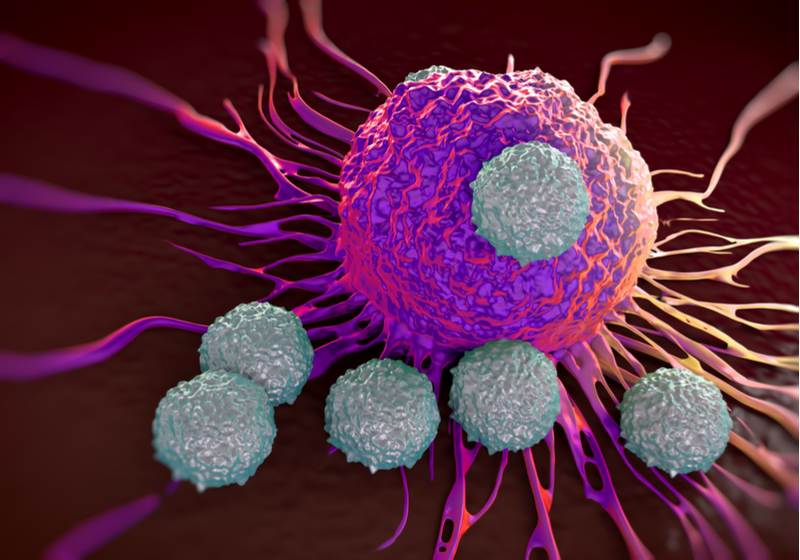 Moreover, STING can also be a double-edged sword. Research shows that STING pathway activation can also promote tumor growth and chemoresistance, indicating that STING signaling may play a dual role in controlling antitumor and pro-tumor immunity.
Importantly, Stimunity and Portage are not the first to jump on the STING-checkpoint inhibitor train. Aduro Biotech, a US-based company, is in Phase I trials with Novartis to test ADU-S100/MIW815, the first cancer therapy in development that specifically targets STING, alone and in combination with an anti-PD-1 checkpoint inhibitor.
Other big competitors have entered the market as well. Merck & Co are in Phase I trials to test a synthetic STING agonist with their anti-PD-1 checkpoint inhibitor Keytruda, while Spring Bank Pharmaceuticals is expected to start Phase Ib/II trials for its synthetic STING agonist this year.
Nonetheless, Stimunity seems to be unique in using a virus-like particle delivery system, which could improve treatment efficacy once it enters clinical trials. Sylvain Carlioz, co-founder of Stimunity, states "Our biological approach dramatically improve efficacy. Our in vitro and in vivo preclinical data showed as same level of activation as existing therapies with 1'000 lower doses."
---
Images by Kateryna Kon, royaltystockphoto.com/Shutterstock