Following its FDA approval in July, MorphoSys' anti-IL23 antibody has been approved to treat moderate-to-severe psoriasis by the European Commission.
German biotech, MorphoSys, is a leader in the field of therapeutic antibodies for series diseases including cancer, arthritis and Alzheimer's. Today, the company has announced that the licensee, Janssen, has received approval from the European Commission for its psoriasis treatment, guselkumab. This is the first of MorphoSys' compounds to be approved in Europe, whose market cap stands at €2.4B, and the company hopes it will have a big impact on the lives of patients.
Psoriasis is a chronic autoimmune disorder that is characterised by the overproduction of skin cells, which leads to dry, itchy, and painful lesion or plaques. It is estimated to affect up to 125 million people worldwide, including 14 million in Europe. Approximately 20% of patients suffer from moderate or severe cases of the disease, which means 3-10% or more than 10% of the body is affected.
Guselkumab (Tremfya) is a human anti-IL-23 monoclonal antibody developed by Janssen and generated using MorphoSys's Human Combinatorial Antibody Library (HuCAL) technology. HuCAL generates therapeutic and diagnostic antibodies using bacteria for difficult-to-bind antigens, which can then be tested in vitro. IL-23 is a pro-inflammatory cytokine, which has been implicated in autoimmune diseases and found in the skin of patients with psoriasis and other inflammatory diseases.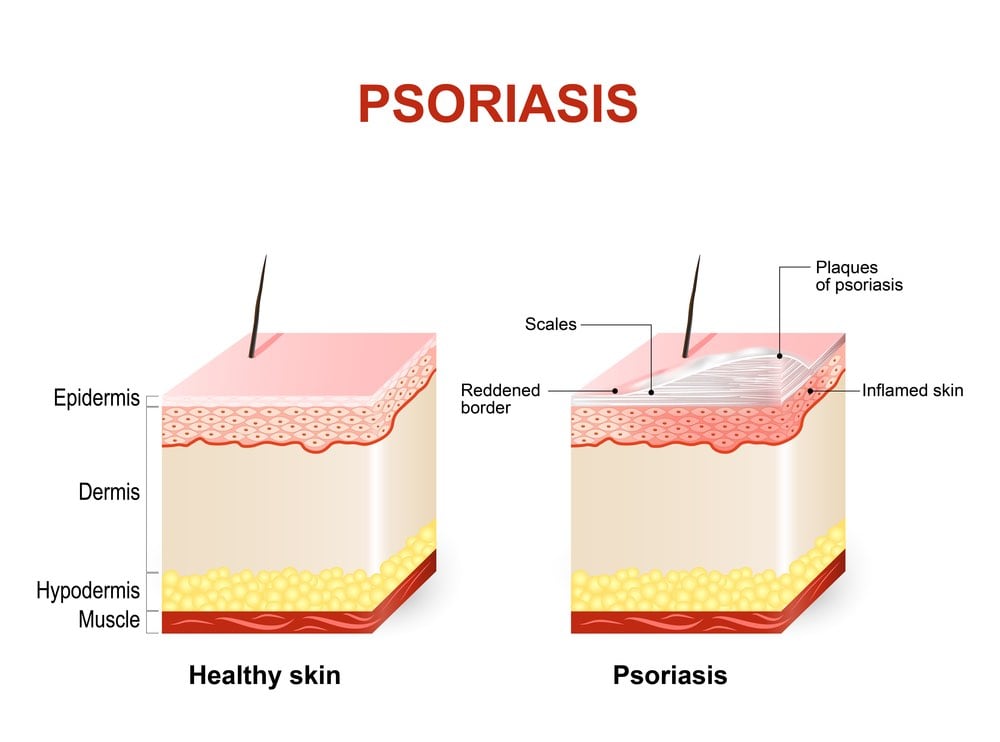 Speaking after the drug's approval in the US, Simon Moroney, CEO of MorphoSys, said: "This is a landmark in the history of MorphoSys. It is the best possible validation for our antibody technology. It is also an inflection point on our way to becoming a commercial, product-based biopharmaceutical company."
With the global psoriasis treatments market expected to be worth $12B (€10B) by 2024, biotech and pharma companies are fighting for their spot. MorphoSys joins Leo Pharma, whose psoriasis drug, brodalumab, was approved earlier this year despite being associated with suicidal behavior. Merck has been working on nanobodies targeting two IL-17 cytokines but outsourced their clinical development to Avillion earlier this year.
Tremfya has been touted as competition for Abbvie's best-seller, Humira, which currently dominates the market, raking in up to $5B (€4B) per year – so MorphoSys could be onto a winner here. The company's licensee, Janssen is clearly excited by the potential of the product, with it now looking at the drug for the treatment of psoriatic arthritis in a Phase III study.
---
Images – Baworn47 / shutterstock.com; Designua / shutterstock.com