Roche (Switzerland) has picked 5 candidates from Blueprint Medicines (US) to complement its leading oncology pipeline.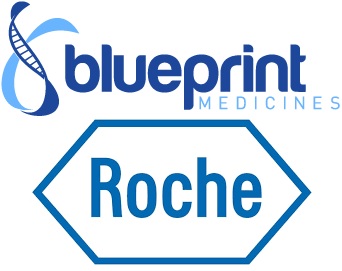 Roche is a leader in cancer therapies, but its position is threatened by intense competition, not to mention its stakes in the biosimilar war and some bad results from advanced trials.
However, it seems that this Big Pharma still has more than enough money to invest in upcoming research (such as MIT's cell squeezer), and lately it has been redirecting its efforts towards immuno-oncology.
All in all, these are happy circumstances for Boston-based Blueprint Medicines, which will receive €40M ($45M) upfront to collaborate on the development of 5 of its preclinical candidates.
Depending on how these small molecule therapies perform in trials, Blueprint could be aiming at over €850M ($965M) in milestones and licenses. A true billion dollar deal.

So, what did catch Roche's eyes (and wallet)?
This Biotech uses the genetic 'blueprint' of malfunctioning kinases (intracellular proteins that regulate numerous aspects of immune response). It then researches small molecules (from their proprietary library) that could target them.
Regulating immunokinases could improve the response of the immune system regarding tumours – and even more so, if it was boosted with another immuno-therapy.
In this way, Blueprint's platform could be complementary to strategies like checkpoint blocking – which a comprehensive review found critical for the success of immunotherapy. Roche is developing one of these therapies in-house (atezolizumab/MPDL3280A)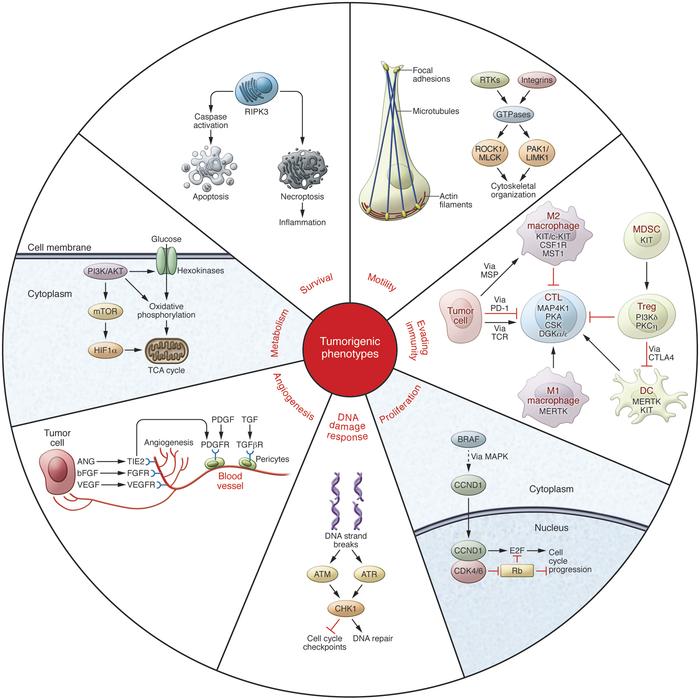 While there are already kinase-based cancer treatments on the market, using this approach in immunotherapies has shown some drawbacks: Swedish Akinion it stopped its trials recently. Blueprint claims that Pharma has only scratch the surface of this approach's potential – something with which Roche apparently agrees.
The partnership agreement involves splitting the costs of the first trials. Blueprint will lead the preclinical and phase I development.
If a proof of concept (successful phase I) is achieved, Roche will have different options to take over late-stage development and commercialization rights – which could be worldwide rights for up to 3 of the candidates on the table.
Immuno-oncology is certainly a very competitive field, with massive deals and new partnerships. Will this new partnership earn Roche a winning drug?
---
We interviewed Blueprint Medicines during Boston's LabiotechTour:
---
Figure 1 credit: Gross et. all (2015) Targeting cancer with kinase inhibitors. Journal of Clinical Investigation (doi: 10.1172/JCI76094)