Regeneron (NY, USA) has finally brought alirocumab (trade name Praluent) to the finish line with collaborator Sanofi, today announcing that the European commission has granted its hypercholesterolemia drug a marketing license for the EU. Having already been approved by the FDA in July, this completes Praluent's launch into the Western pharma market.

New-York based Regeneron (US) has had a long-lived and healthy collaboration with France's Sanofi since 2007, sharing monoclonal antibody research for R&D in several fields. Now, the pair's latest success lies in their cardiovascular targeted drug alirocumab (Praluent) which has been developed to treat hypercholesterolemia.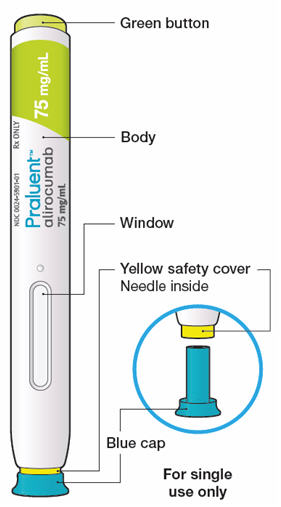 Praluent (alirocumab) is a proprotein convertase subtilisin/kexin type 9 (PCSK9) inhibitor which reduces the amount of  low-density cholesterol produced in the liver. Marketed to the US for patients who are also taking statins, the EU license permits marketing of Praluent to the same demographic. It has also been developed for sufferers of primary hypercholesterolemia (familial and non-familial types), again in conjunction with dietary adjustments and statin use. The market is expected to be huge, with Pfizer's hypercholesterolemia blockbuster Lipitor having raked in over €106Bn between 1996 and 2011 alone!
Developed into a self-administering pen, patients can inject themselves with a 1mL dose (of either 75mg or 150mg) every 14 days, which has been shown to effectively reduce low-density lipoprotein (LDL) cholesterol with an acceptable safety profile. An extended version of the ODYSSEY trials looks to also measure Praluent's efficacy in long-term reduction of cardiovascular disease events, with results predicted for 2017.
We therefore welcome the Regeneron-Sanofi addition to the hypercholesterolemia market, which is a major risk-factor for cardiovascular diseases – and Europe's number one killer.