Sarah Craske describes herself as a "British artist, without category." Her work, at the intersection of art and science, revolves around the development of her own discipline: Biological Hermeneutics.
Hermeneutics refers to the interpretation of texts, a term commonly used regarding the bible or philosophy. Craske translates the concept to biology by exploring the role of books as "centers of microbial data and data transfer." Books, which are starting to be replaced by virtual data storage, do not only contain information about microbes but actual microorganisms from which we can extract information.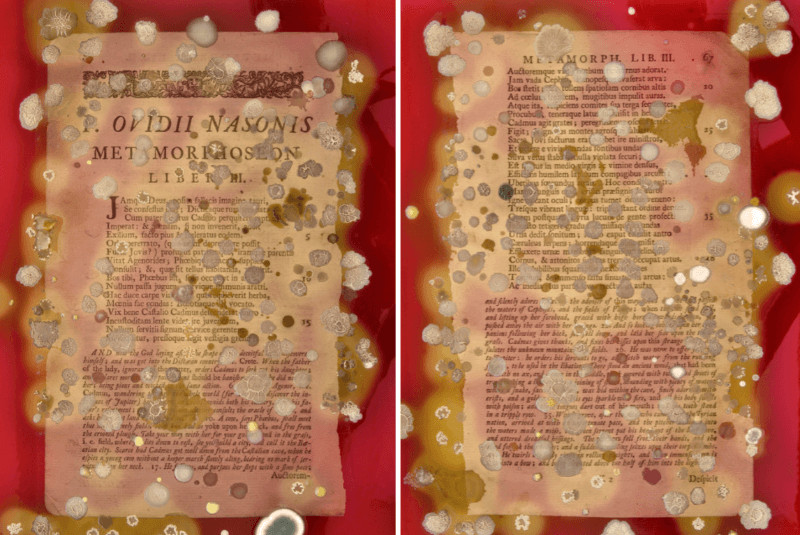 Her latest artwork, which won Craske the 2016 MLGnova Award, recreated pages from an 18th-century book on agar to help the ancient bacteria from the book grow on them. The Metamorphoses Chapter sought to revive bacterial strains from the 18th century to raise questions on the value of physical library archives, how a text goes beyond the words that compose it.
The piece was created in collaboration with Simon Park, professor at the University of Surrey and prolific bioartist with works including bio-printed clothes, books and glass.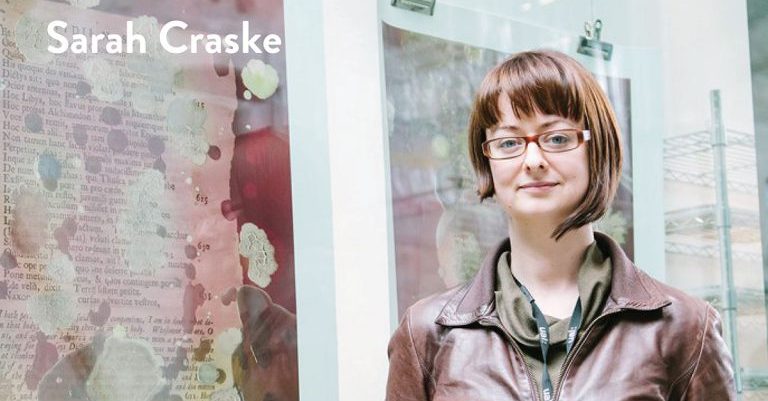 A previous project, The Microbiota Archive, collected microbial samples from 65 staff members that had interacted with the archives at The Templeman Library in Canterbury. After the performance, the artist cultured the organisms and created an online archive with pictures and information about all the microbes found in the library.
Craske has recently been selected as an artist in residence at Biofaction in Basel, where she will explore the incorporation of synthetic biology in her work. Her fellow artist in residence, Eduardo Miranda, is a composer researching Music Biocomputing. Surely their residencies will bring new material to the fascinating field of bioart.
---
Images by Sarah Craske; Vic Phillips via Biofaction