– This article was originally published on 27th September 2017. This is an updated version – 
Large events, like BIO-Europe offer startup slams, which give entrepreneurs the opportunity to present their company at the conference. Not only does a slam create exposure for the startup, but it also allows young companies to receive valuable feedback from an experienced jury.
Startup Slam is a pitching competition at BIO-Europe that is sponsored and presented by Johnson & Johnson Innovation and organized by EBD with support of Innovation Forum. It takes place twice a year at the two BIO-Europe conferences in spring and autumn. Here, startups can pitch their ideas to a large audience consisting of biotech industry leaders and potential partners and investors, while honing their pitching skills under the spotlight  of an expert panel of judges. 
Don't hold back! Participate instead!


Many entrepreneurs feel that their companies are too young to ask for meetings with experienced pharma experts and VC's. The BIO-Europe conference, however, is the ideal environment for startups to engage with the leaders in biotech. A sentiment that is echoed by the Head of the London Innovation Center at Johnson & Johnson Innovation EMEA, Richard Mason:
"We' will have an experienced team at BIO-Europe and we want to make hundreds of connections over the three days, meeting with entrepreneurs and young biotech companies to find the next breakthrough innovation," he explains. "We have expert scientists and dealmakers on hand who believe that a great idea can come from anywhere, especially early stage startups. Startup Slam is a great place for them to make that connection with us."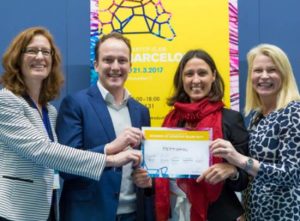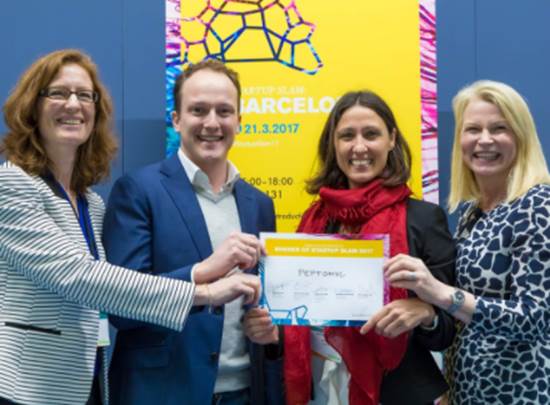 Laura Soucek, CEO of Peptomyc and the last winner of the 2017 Startup Slam in Barcelona, agrees with Mason wholeheartedly: 
"In my opinion every connection created during a conference or slam are relationships built and cultivated over time," she says. "It's probably better to make connections early, because in future you can show your partners what you have achieved and how you have developed."
The Startup Slam is the perfect way to pitch your company
With more than 2,500 biotech, pharma and finance leaders attending BIO-Europe, this year's conference in Berlin is the perfect place to pitch a startup. The Startup Slam, which is being hosted for the 4th time, has a lot to offer: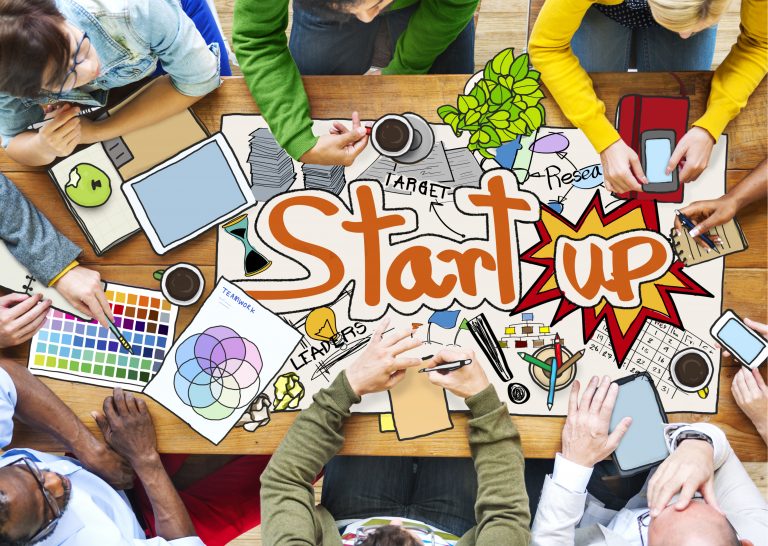 "BIO-Europe is an excellent opportunity to interact with people who have a successful track record in drug development and branding, and a great event to meet VCs and pharmas," Laura explains. "It was a unique chance we didn't want to miss, and we knew that whatever feedback we would get, would be constructive and helpful."
When the first Startup Slam was organized by Johnson & Johnson Innovation in collaboration with the Karolinska Institutet Innovations and EBD in 2016, they were delighted when it attracted so many startups with such a diversity of ideas and innovations.
The first event in Stockholm focused on introducing Swedish startups to the life sciences audience. It was so successful, however, that the organizers decided to expand the Startup Slam to include young entrepreneurs from the European pharma, biotech and biomedical community.
Any young company that is working on advancing patient solutions in areas, such as therapeutics, diagnostics and platform technologies, has the possibility to apply for this year's Startup Slam at BIO-Europe 2017. Up to 20 young companies will be selected to pitch.
Who can participate?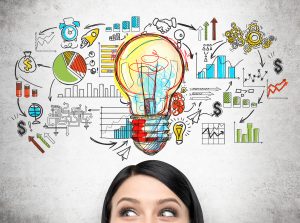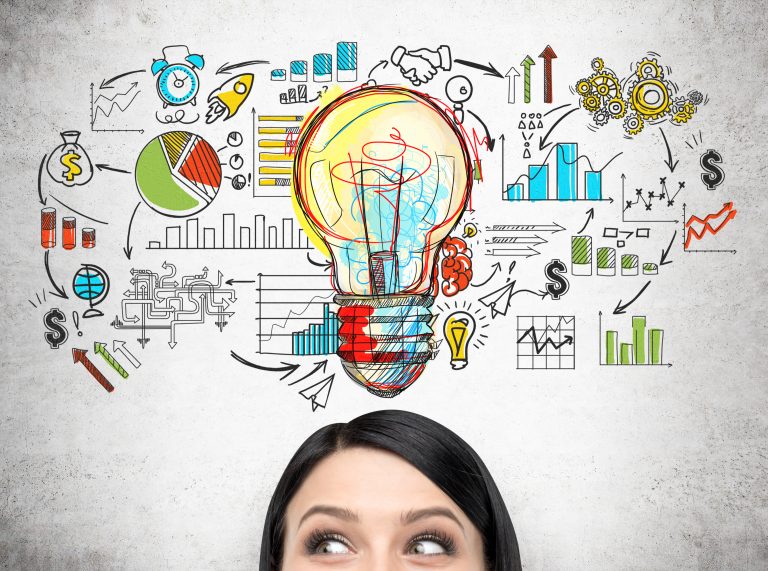 The organizers are looking for brilliant ideas that will impact the future of research in core areas covering neuroscience, oncology, cardiovascular and metabolic diseases, immunology, infectious diseases, vaccines and pulmonary hypertension. Chosen startups will have the opportunity to present their innovative ideas to a panel of expert judges comprising business development executives, venture capitalists and leading industry members.
"I am very excited to be a part of the BIO-Europe Startup Slam in Berlin, because through that mechanism we can have a better view of new companies, new science," says Tom Aelbrecht, Head of Johnson & Johnson Innovation's JLINX and member of this year's Startup Slam jury in Berlin. "It gives us an opportunity to meet the entrepreneurs and innovators, and scout new companies."
Of course, having to talk in front of a large expert audience, can greatly influence the quality of a speaker's presentation. Therefore, before the event, the representatives of the selected startups have the chance to participate in presentation skills training, soothing the nerves and preparing the finalists for the battle.
"We were asked to summarize all of our ideas on one slide, which is a great challenge. Many people tried to squeeze everything onto this one slide," describes Peptomyc's Laura. "Participants should try to only summarize the best methods of their idea, those facts that they want the jury to remember."
She points out that a startup's idea needs to have a strong scientific foundation, which has to be pitched convincingly. She further mentions that the jury observes the whole team and how the team works together to build the company: "Pitching startups should try to convey enthusiasm when they're talking about their company and idea."
And the winner gets…


But what's in it for the winner? In addition to the public exposure and complimentary registration to a future EBD event, the winner of the BIO-Europe Startup Slam will also be given the opportunity to enter into a year-long 'no fee' arrangement to become a JLINX community member.
"The JLINX model is actually an incubation model, which consists of three components, important components for starting entrepreneurs to be successful," explains Aelbrecht. He describes the three main components of JLINX as access to funding, access to expertise and access to infrastructure.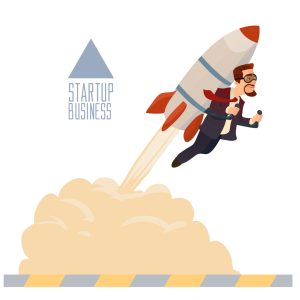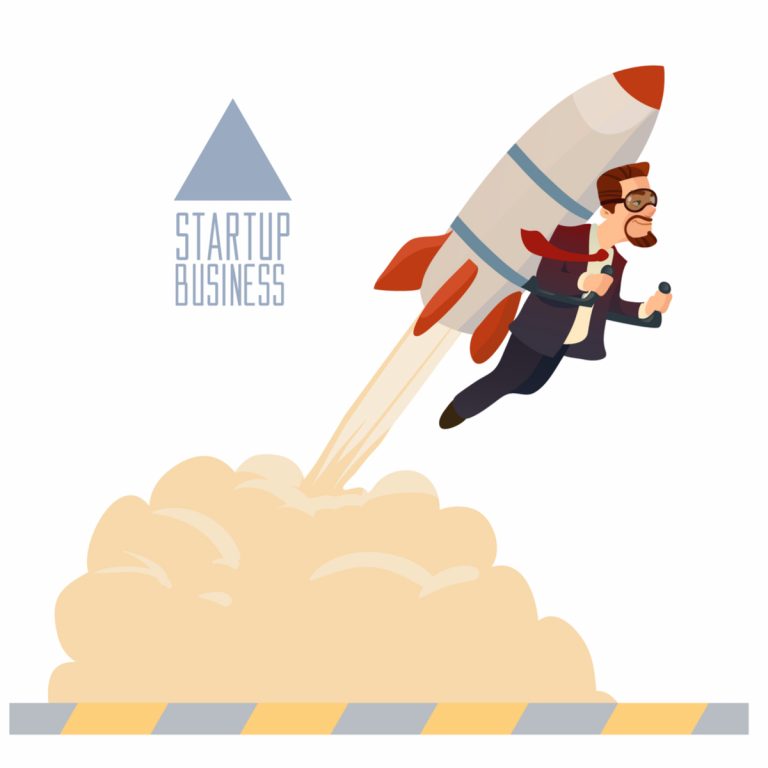 JLINX supports entrepreneurs to make better development and business plans, and supplies shared offices, space and equipment at JLINX in Beerse, Belgium. "And these three components are the JLINX incubation model," Aelbrecht concludes.
The Startup Slam winner would gain access to consulting expertise and a desk space in the co-working office on the JLINX campus. This will enable them to collaborate with, and tap into, the unique ecosystem of experts and companies-in-residence, to help them realize their innovative idea.
Those who get to pitch their ideas will also benefit from the wide-ranging expertise of the jury; gaining insightful feedback and tips from the jurors' collective experiences will help guide the entrants' future directions and next steps.
"I am very thankful for the effort Johnson & Johnson Innovation put into our mentoring. The people we met were extremely helpful and generally interested in helping out," says Laura. "It's great to see how a large company like that wants to share its experience with small companies like us, and they really want us to come up there and offer them opportunities for future collaborations."
Want to meet some of the hottest biotech startups of 2017? If you're at BIO-Europe you can catch them at Johnson & Johnson Innovation's Startup Slam!
---
Images via Evgeny Bornyakov, ImageFlow, Patino, Rawpixel, victoria pineapple/Shutterstock and EBD