Biosimilar or copies of biological drugs are arriving on the market. After Europe, US gets its first Biosimilar too. The drug is produced by Novartis generic subsidiary, Sandoz and it will compete with Amgen's blockbuster drug Neupogen.
When a drug generates $1.2Bn of annual revenues and its patent has expired, which company on earth wouldn't be willing to copy it?
Novartis, the global leader in biosimilars, is first. Its product was approved in March 2015 by the FDA and is now on the market with a 15% discount (actually not so much compared to reductions seen on small molecule generics).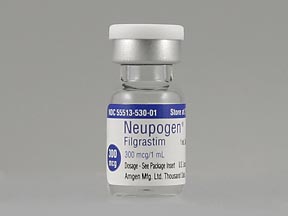 Of course, Amgen didn't want to let a competitor enter its field of (very) green grass. Its lawyer has been very active to delay access to the market but it only helped by saving 4 months.
And this is only the first of Novartis' biosimilars to reach the US market. The Swiss giant has also a biosimilar version of Humira from AbbVie (2nd biggest blockbuster worldwide) and one of Enbrel, again from Amgen.
This first approval in the US also paves the way for other biosimilar producers, such as Teva, to compete with blockbuster biologicals.
In short, this is only the beginning of biosimilars. As we mentioned in our article "Will 2015 be the year of biosimilars?", the market is expected to reach €23Bn by 2020!
This will lead to an intense battle between three main stakeholders: biological drugs manufacturers, generics manufacturers and governments/regulators. The latter has to protect its industry but also to reduce cost of these over-expensive drugs to cure a bigger part of its population.
Will the same situation happen to biologicals as it happened to small molecules? We should discover the answer pretty soon as this first biosimilar opened the battle in the leading country for Biotechnology.