After positive results in Phase I, Transgene has started Phase II with Pexa-Vec in combination with chemotherapy to treat breast cancer and sarcoma.
After years of financial instability, Transgene is stepping up its game in cancer immunotherapies. Last year, its first Phase III trial and a deal with Merck and Pfizer brought the hopes of investors up. Now, the oldest biotech in France has treated its first patient with soft tissue sarcoma (STS) in a Phase II trial that will also include HER2-negative breast cancer.
The treatment under evaluation is a combination of Transgene's Pexa-Vec and a low dose of the chemotherapy drug cyclophosphamide. Pexa-Vec is an oncolytic virus vaccine carrying the gene for granulocyte macrophage colony-stimulating factor (GM-CSF) to fight cancer. Its mechanism of action consists of the selective infection and destruction of cancer cells, the reduction of blood supply to the tumor and the stimulation of the immune response against the tumor.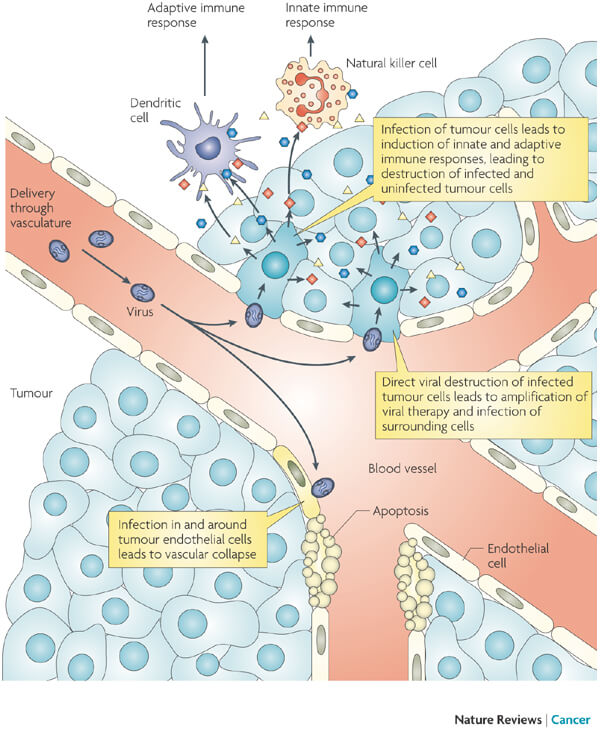 Transgene expects that this combination will induce synergistic effects that translate into an improved overall survival of the patients. Pexa-Vec has already proved effective in hepatocellular carcinoma in combination with the antibody sorafenib, co-marketed by Bayer and Onyx Pharmaceuticals as Nexavar.
This combination is already being tested in partnership with the South Korean SillaJen in a Phase III trial that made Transgene's stock jump by 50% when it was announced last year. If everything goes well, Transgene will commercialize Pexa-Vec in Europe, while SillaJen retains the right to North America, China and Hong Kong.
Treating solid tumors is still a big challenge in the field of immuno-oncology, and Transgene's technology could have the potential to boost the capacity of existing treatments to address the challenges of dealing with these forms of cancer. If so, the company might finally overcome its financial struggles and launch a first commercial therapy since its foundation in 1979, now almost 40 years ago.
---
Images from inbevel /Shutterstock; Kirn DH and Thorne SH, Nat. Rev. Cancer 9, 64-71, Jan 2009