Developing effective treatments for neurological diseases is a big challenge in medicine. But here come UCB and Evotec with a new partnership that could help those suffering from epilepsy and Parkinson's.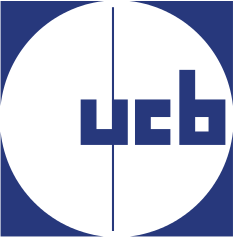 UCB is a Biotech from Brussels that focuses on neurological and immune diseases. The company has multiple products on the market, including an antibody drug for arthritis and Chron's disease: Cimzia (certolizumab pegol).
Evotec, a German company with top-level partners, has just signed a three-year agreement to support UCB's drug discovery. The main focus will be disorders of the Central Nervous System (CNS). Although no more details are given, it will likely target epilepsy and Parkinson's, for which it already has drugs in clinical development.

Epilepsy affects 50 million people globally and although it can be safely managed in most patients, 30% of cases are resistant to drugs. One of the most interesting drugs in UCB's pipelines is therefore UCB0942 (PPSI), which is in Phase II trials for drug-resistant epilepsy. In this area, however, the company will be competing with GW Pharmaceuticals' Epidiolex, which recently reported success in Phase III for drug-resistant epilepsy in children and expects to get FDA approval in 2017.
UCB might have a better position in Parkinson's with its candidate UCB1332 / NTP200-11, which is being developed in partnership with US-based Neuropore. Parkinson's affects 10 million people worldwide and there are currently no treatments to stop its progression. All drugs addressing progression are still in early-phase development, so it might be UCB's chance to be one of the firsts to reach the market, which is predicted to reach almost €3B by 2021.
This partnership is not the first for either company: both UCB and Evotec have collaborated before in successful projects for the discovery of CNS and immunology drugs. And UCB is already doing really well! This year, the company expects to make €4B in revenues. With this new agreement, the company will continue growing and may end up establishing itself as one of the big players.
---
Featured image: Mrspopman1985/shutterstock.com
Figure 1 courtesy of UCB
---