Psoriasis, an autoimmune condition that causes flaky patches of skin to form scales, occurs when the body's immune system attacks its own healthy skin cells. And because people with psoriasis have an increased production of skin cells, these cells – which are normally renewed every three to four weeks – regenerate in under a week.
As more than eight million people in the U.S. alone live with psoriasis, there is a need for broader treatment approaches. Typically, patients with psoriasis, who experience symptoms like skin lesions, which may be sore and itchy, are prescribed topical creams, phototherapy – where light is used to slow down the production of skin cells – and biological medicines that target inflammation. Since many of the creams are steroid-based – where side effects like early onset skin thinning accompany their effectiveness – biotech companies are in pursuit of anti-inflammatory therapies that have fewer side effects.
As we observe Psoriasis Awareness Month in August, let us take a look at five recent advancements in psoriasis research over the past year.
New class of drug to treat plaque psoriasis gains approval
The first-ever allosteric tyrosine kinase 2 (TYK2) inhibitor was approved by the U.S. Food and Drug Administration (FDA) for the treatment of plaque psoriasis, which affects nearly 90% of patients diagnosed with psoriasis, last September. The drug, deucravacitinib, sold under the brand name Sotyktu, by American multinational pharmaceutical company Bristol Myers Squibb, was given the go ahead after the drug was successful in phase 3 clinical trials.
The trials, POETYK PSO-1 and POETYK PSO-2, a win for the company, found the once-daily oral deucravacitinib to be efficacious in 1,684 patients against a placebo. The effectiveness of the drug was observed 16 and 24 weeks after dosage, and persisted through 52 weeks. Moreover, patients had a comparatively greater positive response than when treated with American multinational biopharma Amgen's Otezla.
"The approval of Sotyktu represents an exciting day for patients suffering from moderate-to-severe plaque psoriasis who are not satisfied with topical and conventional treatments. This is another extraordinary achievement for Bristol Myers Squibb, as we bring forward a new mechanism of action, the first oral treatment approved in nearly 10 years, and the first orally dosed once-daily treatment for moderate-to-severe plaque psoriasis," said Samit Hirawat, chief medical officer at Bristol Myers Squibb. "We believe Sotyktu is a breakthrough in the treatment of patients with this condition, and we're excited about its potential in other immune-mediated diseases."
Sotyktu works by inhibiting an enzyme and disrupting a cytokine pathway that triggers inflammation. While the drug proved to have improved symptoms of psoriasis, during clinical trials, 2.4% of patients discontinued the drug because of serious adverse reactions, compared to 3.8% in the placebo group, and more than 5% who were given Otezla.
Research finds a new drug delivery strategy could target psoriasis better
The S100A9 gene's link to psoriasis has long been at the center of autoimmune disease research. Now, research conducted by the Medical University of Vienna has worked out that the severity of psoriasis can be relieved by inhibiting the expression of the gene throughout the whole body, instead of just on the skin.
The study, which took place last year, led by biochemist Erwin Wagner, from the Department of Dermatology and Department of Laboratory Medicine at MedUni Vienna, aimed to investigate the significance of S100A9, in causing psoriasis symptoms.
"Our study is an important step towards the development of targeted therapeutic options in the form of drugs that act systemically rather than locally on the skin," said Wagner.
This comes after Wagner's team found that when the gene was inactivated in all the cells in the body, symptoms experienced by patients with psoriasis had reduced. This research could enable pharmaceuticals to reconsider and adapt drug delivery accordingly – this could be in the form of tablets or drips – to obtain the best therapeutic results.
Boehringer Ingelheim receives FDA nod for psoriasis drug
A rare form of psoriasis, generalized pustular psoriasis (GPP), as the name suggests, leads to pus-filled blisters on the body. These flare ups are often triggered by stress, infections, exposure to too much ultraviolet (UV) light and certain medication like steroids. Typically, treatments include anti-inflammatory drugs as well as biologics such as adalimumab. With the FDA's clearance of spesilomab, almost a year ago, treatment approaches have widened.
Sold under the name Spevigo, German pharmaceutical Boehringer Ingelheim's drug is a monoclonal antibody that binds to and blocks IL-36, a protein receptor that prompts inflammation when overexpressed. The approval came following a promising trial, where out of 53 patients, 54% of them were free of the pus-filled bumps after one week of having received a single dose of the drug, compared to 6% in the placebo group.
"GPP flares may appear suddenly, intensify quickly, and can be life-threatening if left untreated, leaving those affected feeling anxious and uncertain about their future," said Carinne Brouillon, member of the Board of Managing Directors and head of Human Pharma at Boehringer Ingelheim. "The FDA's recognition of the urgent need for preventing GPP flares is a major step towards empowering people living with the condition to plan critical moments in their lives, despite their disease."
Later, in December last year, the drug was authorized for conditional marketing by the European Commission, granting its sale across the European Union (EU).
Research unveils link between dietary fats and psoriasis symptoms
Linoleic acid, a type of fatty acid present in nuts, seeds and vegetable oils, is a big part of the Western diet. A study carried out by North Carolina State University in the U.S., was able to derive a link between the fatty acid and lesions caused by psoriasis.
"We noticed high levels of two types of lipids derived from linoleic acid in psoriatic lesions," said Santosh Mishra, author of the study and associate professor of neuroscience at North Carolina State University.
This discovery led the team to wonder whether these lipids impacted the way the neurons in the lesions communicated. Using mass spectrometry, they created lipid profiles of the skin's psoriatic flares. Linoleic acid-derived lipids in particular, were found to have not only bound to the sensory neuron receptors present in the skin, but also had a prolonged effect compared to oxylipids – another kind of lipid that was examined.
Once bound to the receptors, the lipids activate two sets of neuronal receptors, namely TRPA1 and TRPV1. These receptors play a major role in controlling hypersensitivity to temperature and pain, major symptoms experienced by people with psoriasis.
"We know that this lipid moves from one form to another, but don't yet know what causes that," commented Mishra. "We also know what protein the lipids are binding to, but not where the bond occurs. Answering these questions may hopefully lead to new therapies – or dietary solutions – for some psoriasis sufferers."
This recent finding could drive further research to relieve these symptoms for those affected by psoriasis.
Non-steroidal topical cream with limited side effects wins FDA approval
An anti-inflammatory medicine, roflumilast is used to treat people with chronic obstructive pulmonary disease (COPD). Now, it is being prescribed in the U.S. for plaque psoriasis, after the FDA gave the green light last year.
California-based Arcutis Biotherapeutics' roflumilast cream (ZORYVE) joins tapinarof to expand non-steroidal topical medication options, but is regarded as a one-of-a-kind treatment as it is the first PDE4 inhibitor to be approved. PDE-4 inhibitors work by curbing the production of the enzyme PDE-4, which sometimes gets in the way of certain chemical reactions, setting off inflammation. To this, the skin responds adversely, by hyping up skin cell growth of plaque psoriasis.
The approval was led by encouraging results from two phase 3 clinical trials published in the Journal of the American Medical Association. The cream was found to be effective in intertriginous areas – regions of skin folds, where the skin rubs against each other – and, based on the psoriasis area severity index (PASI), 40% of the patients achieved a 75% reduction in PASI scores by the eighth week. Moreover, patients who experienced severe itching, had a four-point decline on the worst itch numerical rating scale (WI-NRS). Also, the treatment did not cause drastic side effects and was found to be tolerable.
"Coupled with ZORYVE's favorable safety and tolerability data, these results reinforce that ZORYVE can offer patients a single topical therapy for use on all psoriasis-affected areas – including hard to treat areas such as elbows and knees and intertriginous areas. We are thrilled that such a prestigious journal has published the results of our pivotal phase 3 trials," said Patrick Burnett, chief medical officer of Arcutis Biotherapeutics.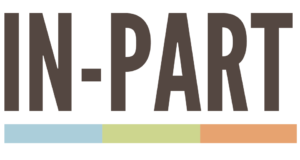 New technologies related to psoriasis research