Here is a list of our 10 best biotech books for you, ranging from new and classic popular science to science fiction, as selected by the team at Labiotech.
The summer is sadly coming to a close very soon, but we wanted to provide you with a bit more Labiotech entertainment for its last few weeks. I asked the team which biotech-related books they would recommend for you. For those of you with late holidays booked, or if you just want to grab a few hours peace and quiet in what remains of the sun, here are our top picks.
We included both nonfiction and fiction, so hopefully there will be something for everyone. You can also check out our reading list from last summer.
1. The Selfish Gene by Richard Dawkins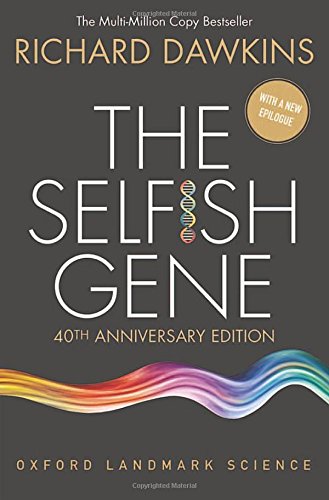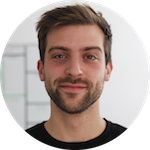 Alessandro, our Business Development Manager, recommends this as a "great reflection on how we could just be vehicles for DNA propagating itself."
First published in 1979, Dawkins' controversial book on the gene-centered view of evolution has become a cult classic and has been republished many times and in multiple different languages. One of the first 'popular science' books it brings scientific theories about evolution, animal behaviour and genetics to a wider audience. Its central tenet is that genes are 'selfish' and are always seeking ways to be passed on to a new generation and the way we and other living organisms behave is ultimately in service to our genes. If it's always been on your list, but you've never quite got round to reading it, why not give it a try!
2. Microbe Hunters by Paul de Kruif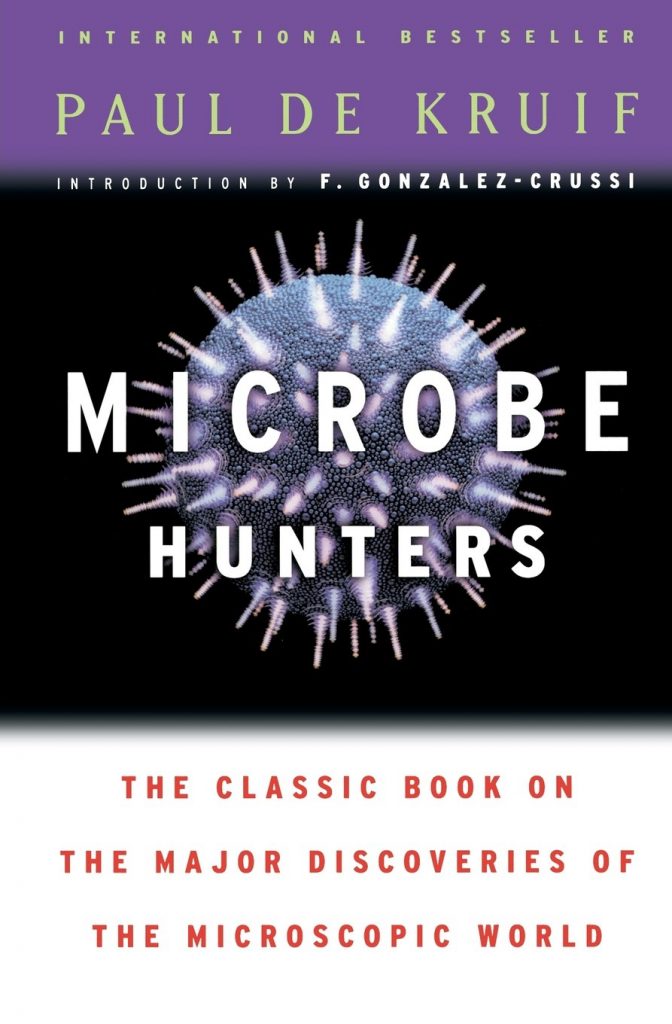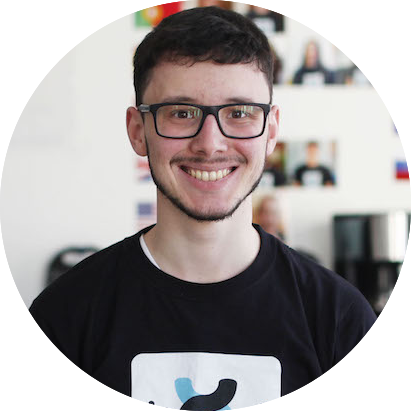 Our Journalist Intern Alex recommends Microbe Hunters. "Reading this book is a great way to relax on the beach — it takes the reader on a journey of discovery with the scientists who discovered the microbes that cause diseases and developed the vaccines to fight them. Microbe Hunters shows that science is more than just textbooks, it's an adventure!"
This book has been around since 1926 and has long been inspiring aspiring researchers and physicians. Its stories of scientists seeking to discover and find methods to destroy disease causing microbes were collected by its author Paul de Kruif, an American microbiologist, who worked in the Sanitary Corps in France during WW1 allowing him to meet a number of leading French microbiologists of the time. Some of medicine's more well-known 'greats' celebrated in the book include Louis Pasteur, who introduced vaccination and pasteurization and Robert Koch, known for identifying TB, cholera and anthrax. A great opportunity to find out more about the people and the history behind modern microbiology and the antimicrobial treatments we take for granted today.
3. The Lives of a Cell: Notes of a Biology Watcher by Lewis Thomas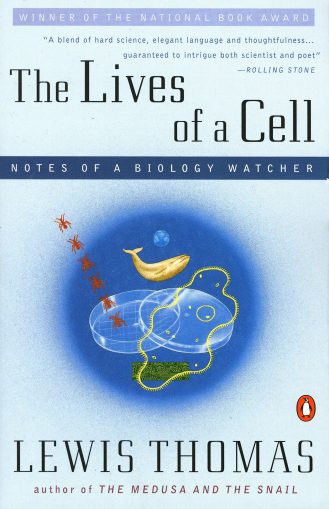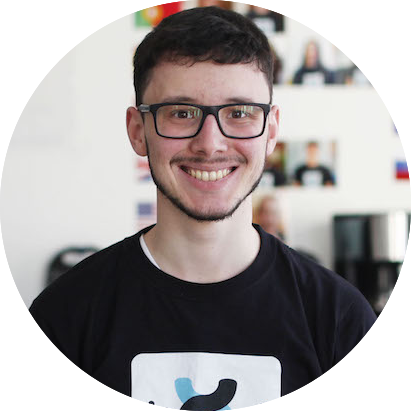 This is another suggestion from Alex. "If you're looking for something a little more philosophical, The Lives of a Cell might be for you! In a collection of essays, this book goes into the connections between single cells, humans and nature as a whole — this book could change the way you think about the importance of biology in your life."
Comprising 29 essays written by Lewis Thomas for the New England Journal of Medicine in the early 70's, this collection was published in 1974. Focusing on the interconnected nature of all living organisms, the book covers a wide range of topics, such as biology, anthropology, medicine, music and mass communication, and how they relate to life. A very interesting and somewhat unusual take on how and why we exist and how we interact with our environment and fellow living organisms.
4. Brave New World by Aldous Huxley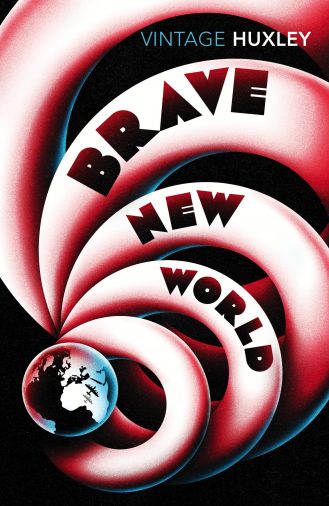 Our Managing Director Joachim recommended this as a cautionary tale on "what will happen if we're not careful with CRISPR regulation!"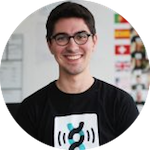 A classic dystopian novel written in the 1930's, it foresees a future where citizens are genetically modified and created in artificial wombs, and where social hierarchy is based on intelligence. In addition to advances in reproductive technology, it also predicts significant scientific developments in other areas such as sleep learning and psychological manipulation, among others. It has often been compared to George Orwell's Nineteen Eighty-Four, and over time it has proved scarily true to life. Indeed, Huxley wrote in a nonfiction update published 30 years later — Brave New World Revisited —  that the world was accelerating towards the scenario he predicted in the original book much quicker than he had expected.
5. What's Your Bio Strategy? How to Prepare Your Business for the Age of Synthetic Biology by John Cumbers and Karl Schmieder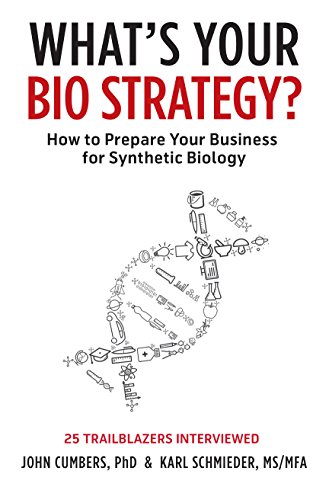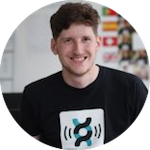 This is a "great perspective on why synbio could impact the global economy as the digital technologies did," according to our CEO Philip.
Published at the end of last year, the book suggests that while the last 50 years focused on information technology and computers, the next 50 years will be focused on engineered biological systems. It features interviews with a number of key innovators in the biotech arena including Harvard's George Church, the founder of Biofabricate Suzanne Lee and the infamous J. Craig Venter, as well as several others. Written by SynBioBeta founder John Cumbers and strategic marketing expert Karl Schmeider, it looks at how companies can incorporate bioengineering into their business. A good read for anyone looking for advice on how to do this.
6. Sapiens: A Brief History of Humankind by Yuval Noah Harari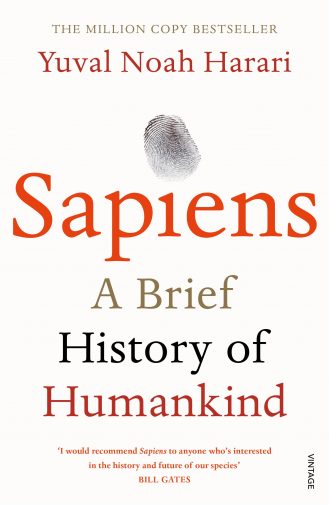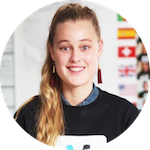 Our Community Manager Katherine thinks we should all be reading this, because it has "no bullshit, is funny, interesting, and doesn't put humans on a pedestal!"
An extremely successful popular science book, Sapiens looks at the history of humans from 100,000 years ago to today. Since its publication in 2014, it has rarely left the international bestseller lists. A mixture of biology, anthropology, paleontology and economics, Yuval Harari looks at how history has influenced our development, our society, and the natural environment around us. He looks at our past, but also predicts what the future might hold. A fascinating read! Worth mentioning is that he has also published a sequel called Homo Deus, which looks at genetic engineering and other biotech advances.
7. Tuf Voyaging by George R. R. Martin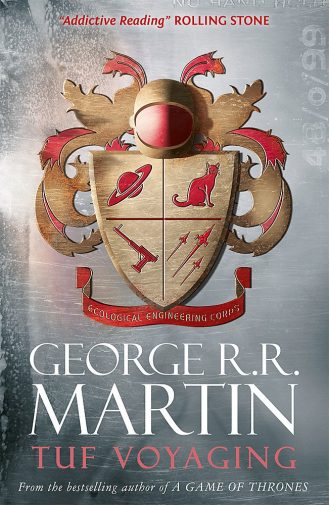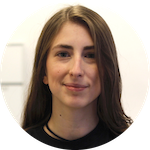 Clara, our Senior Reporter, wrote about this book in a previous incarnation of this list, but really wanted it to be included here as well. She says: "It's science fiction at its best, exploring what would happen if we took genetic engineering to space and the huge influence it could have over whole ecosystems, either for better or worse."
More famously known for the fantasy books behind Game of Thrones, George R. R. Martin's earlier science fiction novel was published in 1986. Originally published as related works of short fiction, this novel brings a number of stories about the main character Haviland Tuf together into one book. Tuf is in charge of a 'seedship' — a vessel with the power to solve difficult environmental problems — containing cellular material for thousands of species. The story follows his exploits across many different worlds. A darkly comedic take on environmentalism and power.
8. The Emperor of All Maladies: A Biography of Cancer by Siddhartha Mukherjee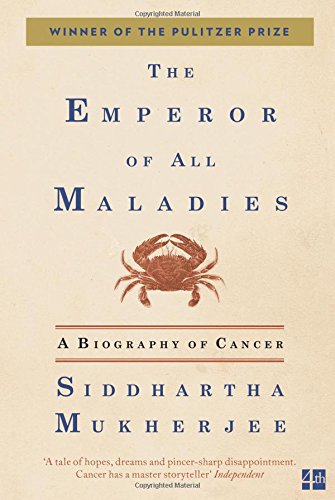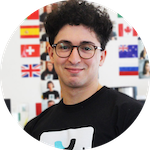 Our Account & Campaign Manager Nick recommends this book as "a fascinating journey detailing cancer's mark on society."
Written by American oncologist Siddhartha Mukherjee, this book won the 2011 Pulitzer Prize for General Non-Fiction. It brings together both Mukherjee's experiences as a clinician with detailed information about the 5000-year history of cancer research and treatment, as well as glimpsing into the future of this rapidly developing field of medicine. In a New York Times article from late 2010, Mukherjee claimed his inspiration came from a patient who said: "I'm willing to go on fighting, but I need to know what it is that I'm battling." If you've ever wanted to find out a bit more about the science and history behind cancer (a key area for biotech innovation) in a digestible format this could be the book for you!
9. Inferno by Dan Brown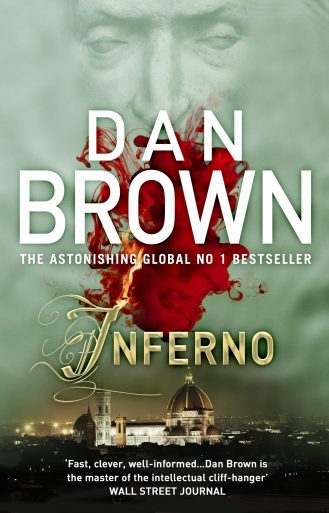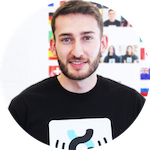 Thomas, our Growth Team Intern, recommends Inferno, "because like all Dan Brown books it's super well-made, the theories really make sense and it makes you think! You can feel that there's a lot of research behind it. It's fiction but the question behind it is real."
The fourth in the Robert Langdon thriller series, which famously began with The Da Vinci Code, Inferno begins with Langdon waking up in a hospital bed in Florence with no memory of the last few days. A threat to his life ends up with him going on the run with a young doctor called Sienna Brooks, and the usual fast paced Dan Brown antics ensue. Without wanting to give too much away, it's probably the most biological of the series and so a good page turner for those with an interest in this area! There is also a recent movie version that you can check out.
10. The Trouble With Lichen by John Wyndham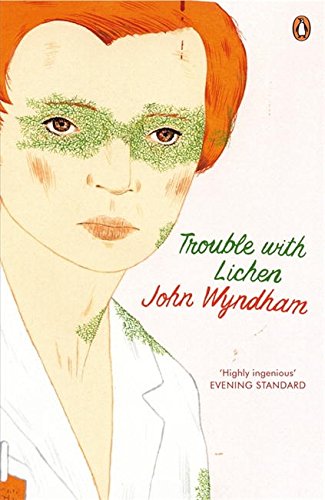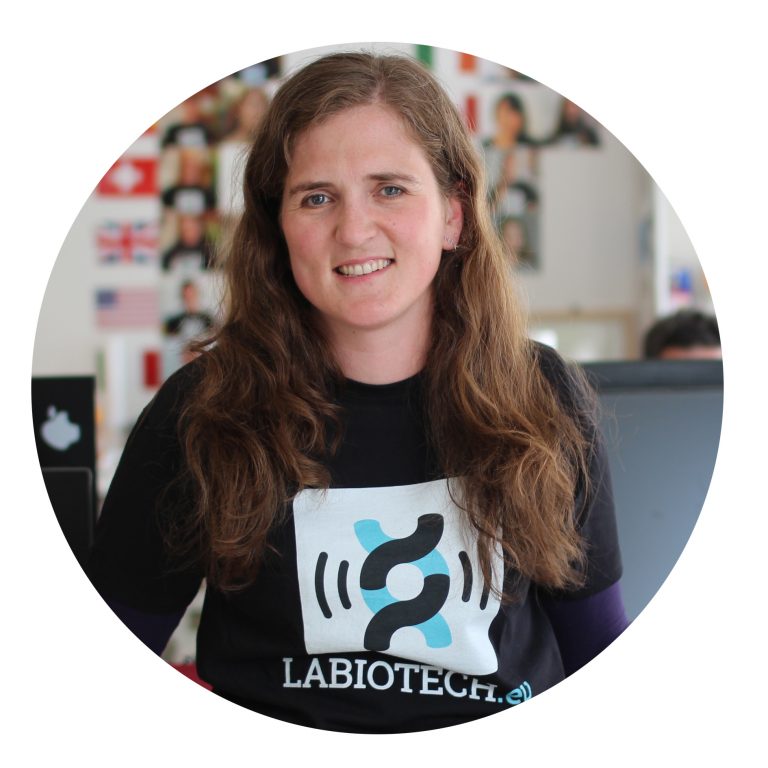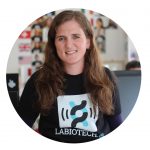 Last but not least, my own personal choice! I am a big John Wyndham fan and so it was hard to choose. I would recommend all his books — my second choice would probably be The Chrysalids (think X-men, but more sophisticated!).  But I would specifically recommend The Trouble With Lichen to Labiotech readers, because it has the strongest connection to biotech of all Wyndham's books.
The story focuses on two scientists, Francis Sandover and Diana Brackley, who discover that a lichen they have both been working on in the lab has dramatic anti-aging properties. Francis wants to keep it a secret and worries about what the discovery might mean, whereas Diana wants to use her knowledge for gain and to inspire a feminist movement. Told from both protagonists point of view, it gives an interesting insight into what different people do with potentially dangerous or life-changing scientific information and how even scientists are subject to human nature! It also has, considering it was published in 1960 and written by a man, distinctly feminist overtones with a strong female lead character. Definitely one that will make you think!
---
Hopefully this list will inspire you to read something new and will enrich the last few days of summer holiday you might have planned. No list like this can over be exhaustive of course, but we hope you enjoy it. Let us know which books you would like to recommend!

---
Cover image Elena Resko/Book cover pictures via Amazon.