Non-alcoholic steatohepatitis (NASH) is a severe form of non-alcoholic fatty liver disease (NAFLD) – a condition where fat builds up in the liver, potentially causing liver damage or cirrhosis. Despite the severity of the disease, and the fact that approximately 25% of U.S. adults have NAFLD, while 5% have NASH, there is yet to be a successful FDA-approved therapy for the condition, calling for further research and clinical trials into potential NASH treatments.
The standard recommendations for managing NASH involve making lifestyle changes, such as losing weight through a healthy diet and regular exercise, as well as managing any associated conditions, like diabetes, high blood pressure, and high cholesterol.
And, until recently, the main focus of NASH research was ultimately to prevent the progression of the disease into cirrhosis. But the clinical success of new NASH drugs that target a range of factors affecting disease pathology – such as lipid and bile metabolism and fibrosis – could signal that a new form of treatment is on its way, if all goes well in clinical trials.
Added to that, there is currently a new-found wave of attention surrounding finding new treatments for NASH, meaning a lot of research is now being done within this area. In this article, we take a look at five recent advancements in NASH research.
NASH drug hits endpoints in pivotal phase 3 clinical trial
In July, it was announced that Madrigal Pharmaceuticals' NASH drug hit its primary endpoints in a pivotal phase 3 clinical trial, MAESTRO-NASH.
The drug, called resmetirom, was found to resolve liver biopsy findings in NASH more often than placebo. While only 10% of placebo patients achieved resolution of inflammation, ballooning, and disease activity, the rate was 26% among patients treated with an 80mg dose of resmetirom, and 30% among patients who received a 100mg dose.
And, in the co-primary endpoints of the trial, 14% of placebo patients had their liver fibrosis improve by at least one stage, without a worsening of non-alcoholic fatty liver disease activity score (NAS), compared with 24% of patients who took an 80mg daily dose of resmetirom, and 26% of patients on the 100mg dose.
Thyroid hormone plays a central role in liver function through activation of its β-receptor in hepatocytes, impacting a range of health parameters, from levels of serum cholesterol and triglycerides, to the pathological buildup of fat in the liver. However, patients with NASH have reduced levels of THR β-receptor activity in the liver.
With this in mind, resmetirom is a once-daily, oral, thyroid hormone receptor (THR) β-selective agonist designed to treat the underlying causes of NASH in the liver, while also improving multiple atherogenic lipid profiles.
Furthermore, Madrigal announced in July that it had completed the rolling submission of its New Drug Application (NDA) to the U.S. Food and Drug Administration (FDA) for resmetirom, requesting a priority review of the NDA.
"The NDA filing represents an important step forward on Madrigal's path to delivering resmetirom to patients who currently have no approved medications to treat NASH with liver fibrosis. We'd like to thank the many patients and investigators who have contributed to the clinical research supporting the resmetirom NDA," commented Paul Friedman, chief executive officer (CEO) of Madrigal, in a statement released by the company.
New NASH treatment cuts fat by 65%
New research data from June this year showed that a combination therapy of Akero Therapeutics' efruxifermin (EFX) and GLP-1 drugs – like Novo Nordisk's Ozempic – can reduce liver fat, boosting these drugs' prospects for the treatment of NASH.
This data came from a small, 12-week, phase 2b study by Akero, which involved 31 patients with type 2 diabetes and liver fibrosis due to NASH. All of the participants were already taking a GLP-1 drug to treat either diabetes or obesity, and, for the duration of the study, 21 patients also started taking EFX, while the other 10 took a placebo.
The study concluded that patients receiving the combination of EFX and a GLP-1 drug had a 65% relative reduction in liver fat, compared to just 10% of the patients who only received a GLP-1 drug.
Additionally, it was found that 88% of patients taking both drugs ended up with normal liver fat levels, whereas only 10% of patients taking just a GLP-1 drug had normal fat levels.
The combination treatment also seemed to be well-tolerated among the participants, with mild gastrointestinal issues being the most common side effect. But, no serious drug-related adverse events were reported.
"We're highly encouraged by the strength and consistency of results across our phase 2 studies to date," said Kitty Yale, chief development officer of Akero, in a press release. "With the added support of this newest data set, we believe EFX has the potential to play an important role in treating patients with NASH who are receiving GLP-1 therapy in addition to the potential to be a foundational monotherapy for patients with NASH. We look forward to initiating two phase 3 SYNCHRONY studies later this year to further our goal of addressing high unmet need across the globe for patients living with NASH."
Research identifies potential new treatment to improve liver fibrosis in patients with NASH
Researchers at the University of California San Diego School of Medicine recently led a study to examine a possible new treatment option for patients with NASH-related fibrosis.
The NASH research here showed that the drug Pegozafermin, which mimics a liver-secreted peptide hormone naturally produced in the body – known as fibroblast growth factor 21 (FGF21) – improved both liver fibrosis and liver inflammation in patients with NASH.
FGF21 controls energy use in the body and lipid metabolism in the liver, and has also been shown in previous studies to lower blood glucose and insulin levels, which helps to reduce body weight and liver fat.
The study involved a 24-week randomized clinical trial, involving 222 participants with NASH, who took either Pegozafermin or a placebo. Of the patients who received Pegozafermin at a higher dose, approximately 27% showed an improvement in liver fibrosis, compared with only 7% of placebo patients.
The next steps for this NASH research will be a larger, multi-center, international clinical trial with a more diverse patient population and longer treatment period, in order to better assess the safety of the drug.
Research identifies potential new drug targets in advanced NAFLD, including NASH
Another bit of recent NASH research, led by investigators at the Icahn School of Medicine at Mount Sinai, suggested that an existing cancer drug may be effective against NAFLD – including NASH – after a study was conducted in mice and human cells that identified new drug targets in advanced NAFLD.
The researchers uncovered novel candidate drug targets using the latest technologies, including single-nuclear sequencing of mice and human liver tissue, and advanced 3D glass imaging of mice to characterize key scar-producing liver cells.
As part of the NASH research, the researchers performed single-nuclear sequencing in parallel studies of mouse models of NASH and human liver tissue from nine subjects with NASH, alongside two controls. They managed to identify a shared number of 68 pairs of potential drug targets across the two species.
"We aimed to understand the basis of this fibrotic scarring and identify drug targets that could lead to new treatments for advanced NASH by studying hepatic stellate cells, which are the key scar-producing cells in the liver," said senior study author Scott L. Friedman, MD, Irene and Arthur M. Fishberg, professor of medicine, dean for therapeutic discovery, and chief of liver diseases at Icahn Mount Sinai, in a press release about the research.
"In combining this new glass liver imaging approach – an advanced tissue clearing method that enables deep insight – along with gene expression analysis in individual stellate cells, we have unveiled an entirely new understanding of how these cells generate scarring as NASH advances to late stages."
The researchers discovered that, in advanced disease, stellate cells develop a meshwork of interactions among themselves, which facilitate the 68 unique interaction pairs that had not previously been identified in the disease.
Furthermore, the investigators also pursued one of the 68 pairs by testing an existing cancer drug in mice as a proof of concept.
New model could support drug discovery for NASH
In order to more effectively drive drug discovery forward for NASH, it is thought that better disease models are needed. This can help to overcome limitations associated with the use of 2D culture and animal models.
CN Bio aims to address this issue, as the company launched a new 3D NASH model kit last year called PyhsioMimix NASH 'in-a-box', which provides scientists with access to a human-relevant model that more accurately recreates the human liver environment, allowing them to gain physiologically relevant insights into the mechanism of the disease, human drug efficacy and safety toxicology.
Within the NASH kit, researchers can be guided through a simple-to-follow, software-based protocol for successfully co-culturing internally-validated primary human hepatocytes, stellate, and Kupffer cells.
The protocol enables the formation of 3D microtissue structures that accurately emulate the microarchitecture of the human liver, and, by introducing fatty acids, researchers can recapitulate key NAFLD and NASH disease states, including intracellular fat accumulation, inflammation, and fibrosis.
And, once created, the model allows for the precise mechanistic effects of drugs, of any modality, and disease to be investigated.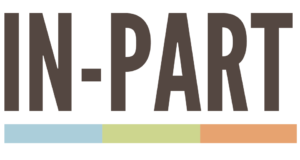 New technologies related to NASH research