Having a good enough idea to found a biotech is one thing, but being able to make a success of a company in the long run is something else entirely. Here are five tips to help you on your way to becoming a successful biotech entrepreneur. 
Are you working in a biotech but considering becoming an entrepreneur? Do you have an idea, but lack the skills to turn it into a business?
The common factor among entrepreneurs is creative initiative, meaning they go after opportunities that are not obvious to others. But what makes a biotech entrepreneur different from other entrepreneurs? 
In a biotechnology company, the decision-maker not only manages the business risks but also the scientific risks. In this case, the ideal biotech founder should have a solid knowledge of both areas – business and science.  In his book Biotechnology Entrepreneurship, Craig Shimasaki writes "decisions made in one field immediately impact the other, meaning successful biotech businesses require an effective integration between business and scientific issues."  
Biotech entrepreneurs face unique challenges other entrepreneurs do not experience, including initial high cash burn with no financial returns, long development timelines, strict regulatory requirements, and often the need to manage clinical trials. 
Navigating regulatory requirements can be tricky. The FDA in the US, the Medicines and Healthcare Products Regulatory Agency in the UK, and the EMA in Europe – depending on your market location, you might want to check them carefully before launching a biotech product in the market for human use (such as food, medicines, or supplements).
In this article, we spoke to some experienced players in the European biotech industry to compile a guide to help you become a great biotech entrepreneur.
1.    Validate your idea in the biotech market before you do anything else 
For Ramkumar Nair, founder of Mycorena, a biotech company based in Gothenburg, Sweden, the desire to do something different started during his technical studies. Despite his passion for research, he did not see himself working in an academic environment, or working in a lab in the long term. Pursuing a career in the industry was his goal, and he saw a great market value in his PhD project. 
He emphasized that no matter how great your idea is, the technology must be clearly understood so the business plan can be validated before starting a new biotech company.
A strong technical background from graduate and postdoctoral training enables a professional to precisely evaluate and perform scientific development. However, the ability to combine scientific skill with business acumen is a useful entrepreneurship skill.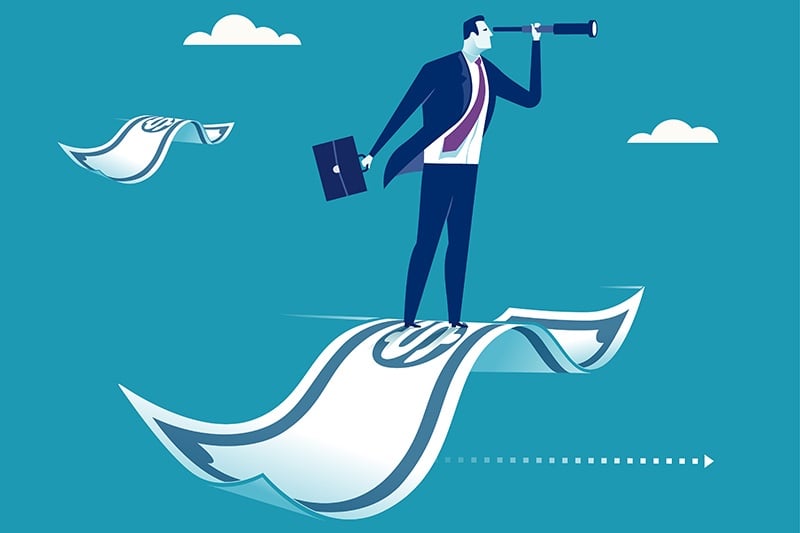 Detailed knowledge of how to run a business is not something a lot of biotech founders have on their CVs. However, there are organizations specially designed for supporting new entrepreneurs such as business incubators, science parks, and foundations, which can be for-profit, non-profit, or operated by a university. In these organizations, you can get in touch with a board of experienced people specialized in advising beginners to understand the business behind their project ideas. So don't worry if you are too much of a scientist at this point!
Peter Holme Jensen, CEO and co-founder of Aquaporin, a Danish biotech company, told me:  
"In the beginning, I got help from a professional board. Instead of pursuing an MBA to get the business knowledge, experienced mentors and coaches guided me to gain the business experience I did not have."  
Jensen mentions the importance of non-profit organizations like CONNECT Denmark that helps entrepreneurs and small businesses to get support from experts and get their businesses up and running. 
"You can study for an MBA, but there is a chance you will get streamlined, or in other words, you will think in the same way as everyone else, which goes against the role of an entrepreneur to think a little differently than others." 
There is also the timing factor. Learning business skills from scratch takes time, and sometimes your idea needs to be developed quickly. If this is the case, looking for help, or a partner with business-building skills might be the best solution for you.
2. Communicate your vision clearly to others
Here we are talking about being a multi-disciplined communicator: the ability to speak and understand the language of business and science.
For American biotech investor, scientist and author Peter Kolchinski, being successful in Biotech or in any business is mostly about creating value, the means are secondary.  
According to Nair at Mycorena, "it's about how you reach the people with your technology and make them understand your idea."
Having excellent communication skills in order to present ideas and strategies to a team of investors is essential. As mentioned by Susan Froshauer in her article Careers at Biotech Start-Ups and in Entrepreneurship, a sense of ambition, confidence, and passion about your ideas and your company will position you at a much higher level. It is extremely important to show an optimistic, resilient, strong-willed, and resourceful approach when promoting a cause. Good strategic and negotiation skills are indispensable.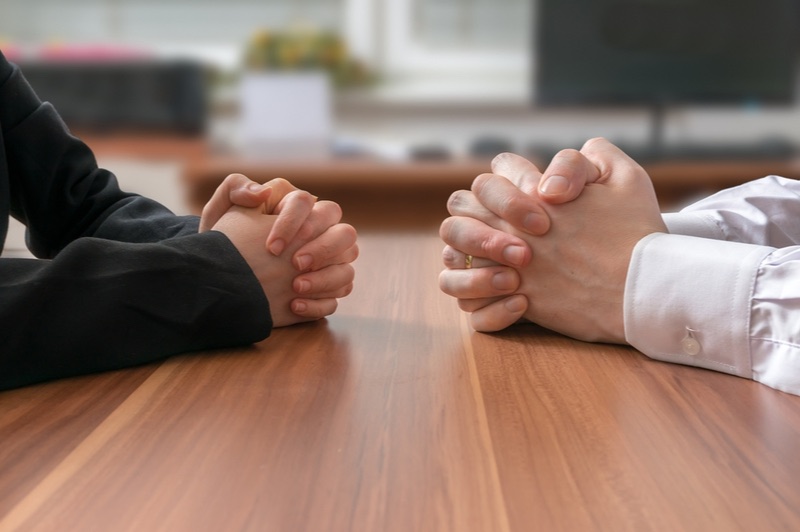 "I call myself a salesperson. At the end of the day, it's all about how you sell your idea," explained Nair.
Communication skills might not come naturally to introverts, but that is not a limiting factor if you still believe there is an entrepreneur inside you. You can develop your competency by getting the right guidance and establishing a network with people that you can learn from.
3. Learn to tolerate uncertainty and take risks in biotech
"It was a big decision of mine to become an entrepreneur. I had to take the risk, leave a steady job and a good salary as a scientist. Moreover, I had three small kids, so it was definitely not an easy choice," commented Jensen. 
The term entrepreneur is defined by Merriam-Webster's online dictionary as "one who organizes, manages, and assumes the risks of a business or enterprise." In other words, entrepreneurs are leaders willing to take risks to bring new products or services to society by realizing innovative ideas. 
Tolerating uncertainty is an important skill for an entrepreneur to cultivate. However, in biotech entrepreneurship, scientific uncertainty comes alongside business risk. Good science requires precision, which can create a conflict between the scientists and the business developers. Even a very calculated strategy will require risk, and the entrepreneur must have a strong sense of assertiveness to go through with it. The ability to respond fast and decisively to unexpected situations is also extremely important.
4. Find a balance between accurate science and good business
Finding a balance between science and business can be tricky when developing a biotech company.  The question is what comes first, business or science? 
"They are equally important. If you are launching a product now, as a company, the first thing should be the business. If you push too much on the technical side, you will fail. You need the technology in the beginning, but once the company is launched, the business is more important. After you set up the company, you can go back to technical," says Nair. 
Most biotech companies fail in the early stage when they prioritize the technology and leave the business on the side. It's extremely important for scientists to learn how to position the business ahead of science when developing a commercial strategy. 
"The day after we got our first funding round, we started working on the next funding. We were 50:50 in technology and business development," explained Jensen, using his experience at Aquaporin as an example. 
"In Europe, especially in Scandinavia, most startups begin by investing 90% of their funding in the technology, and only 10% on the business. While in the US, it's the complete opposite, 90% goes for business and 10% for the technology. At Aquaporin, we went for 50:50, but maybe if we had followed the American approach, we would have reached success even earlier."  
Defining the proportions that will best fit your business plan in terms of science versus business expenditure is not easy, but investing more in the business side in the beginning might make a big difference.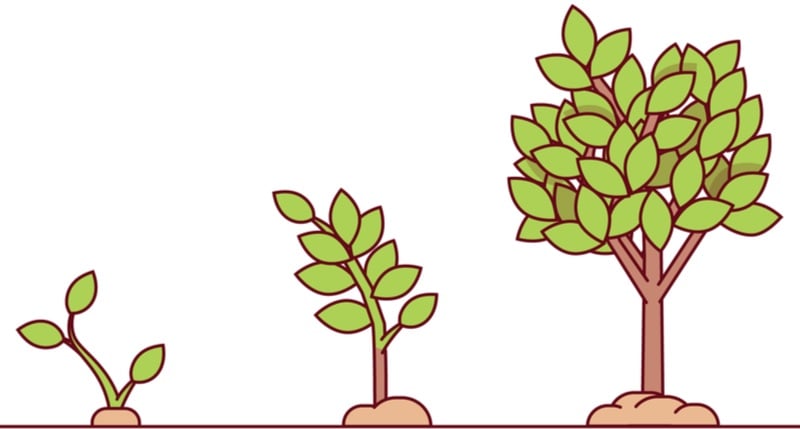 5. Determine your definition of success
 Success can be defined as the accomplishment of an aim or purpose. So apart from creating a company, what is your purpose?
"It's important for an entrepreneur to set his or her own goals and achievements — define what success is to you. If your goal is to only make a successful company, then you won't really know whether you have succeeded until 20 years have passed" said Jensen.
Many reasons motivate entrepreneurs to start companies. For biotechnology entrepreneurs, it is essential to provide a product that will help the environment, better diagnose, treat, or cure people of disease, feed people, or provide them with fuel.  This mindset works as a driving force to develop a company, especially when most founders of biotechnology companies are scientists, physicians, or engineers with technical knowledge in a specific segment of science. 
In many businesses, the biggest incentive to start a company from scratch is the financial reward. While this may be a factor in the long run, for a biotechnology entrepreneur money is not always the greatest motivation, but it is just a small part of something bigger. 
Aquaporin has been using biotechnology to address global problems with water scarcity and to change the way we purify water. Jensen defines biotech success using a three-step process:
Make the first step, skip your job, take the risk, and jump right into it. This immediately gives you a successful feeling.

The next step is to work to earn the same salary as you had before as a scientist, but now as an entrepreneur.

The final part is to make a continuous effort to keep your company successful in the market once it starts to do well.
There are of course a wide range of other aspects to be covered when starting a new business, but these ones are high on the list of things to consider when you are starting out. Good luck!
---
Images from A. Slynko and Shutterstock