Creative biotech startups are brewing inside a shipping container park that offers affordable research space for biologists, engineers and designers working together. The space, called Open Cell, will be opening its doors to the public this week for the London Design Festival.
Chip boards made using potato waste, construction materials made with fungi and crystals made out of sweat are just some of the exciting projects being carried out by the first tenants of Open Cell, a new biolab space that opened four months ago within London's Shepherd's Bush market.
Its goal? Affordable research facilities for early-stage biotech startups.
"Open Cell evolved out of the critical need my co-founder Helene Steiner and I had for a biotech lab. We saw either very expensive fully equipped labs with long waiting lists or alternatively empty rooms where we had to make massive capital investments," Thomas Meany, co-founder of Open Cell, told me.
"We realised that by having a facility with shared equipment we would be able to drastically reduce our business costs."
Their idea turned into reality with the support of London's borough of Hammersmith and Fulham, where the space is located, and by SynbiCITE, a synthetic biology accelerator.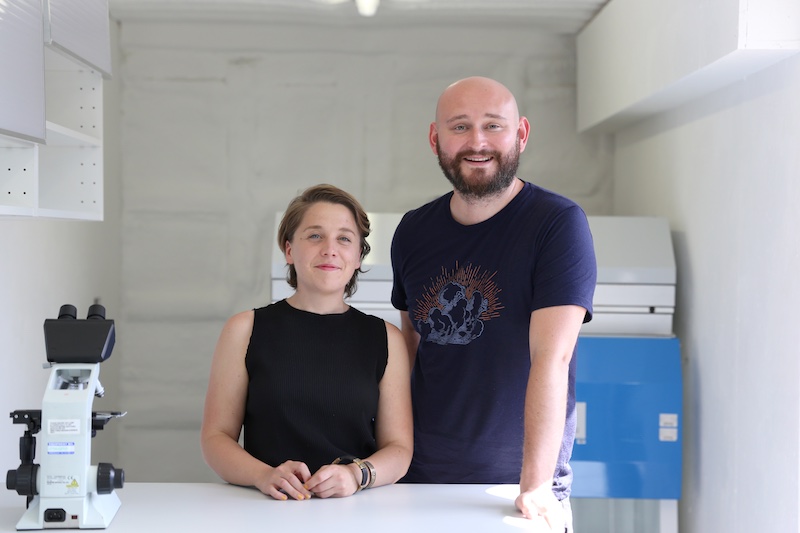 So far, six tenants have joined Open Cell's facilities, with a total of 45 shipping containers that should be welcoming more entrepreneurs from all backgrounds over the next months.
"We are targeting startups that identify as biotechnology but do not come from a traditional tech-transfer background and are not focused on the medical and healthcare market," says Meany.
During the London Design Festival, between September 18 and 23, the tenants will be exhibiting their work along with many other biodesigners. Let's have a look at some of the startups brewing at Open Cell that will be showcased.
Chip[s] Board — A second life for potato peels
The first startup to move into Open Cell, Chip[s] Board develops materials that are made using industrial potato waste, which the company sources from McCain the largest potato manufacturer in the world. Its goal is to replace the resin used to make chip boards and plastics like acetate with a sustainable alternative that is sourced from waste.
"Our main goal now is to get our materials as close to materials currently in the market," says co-founder Rob Nicoll. "Make the gap for people adopting our material as small as possible."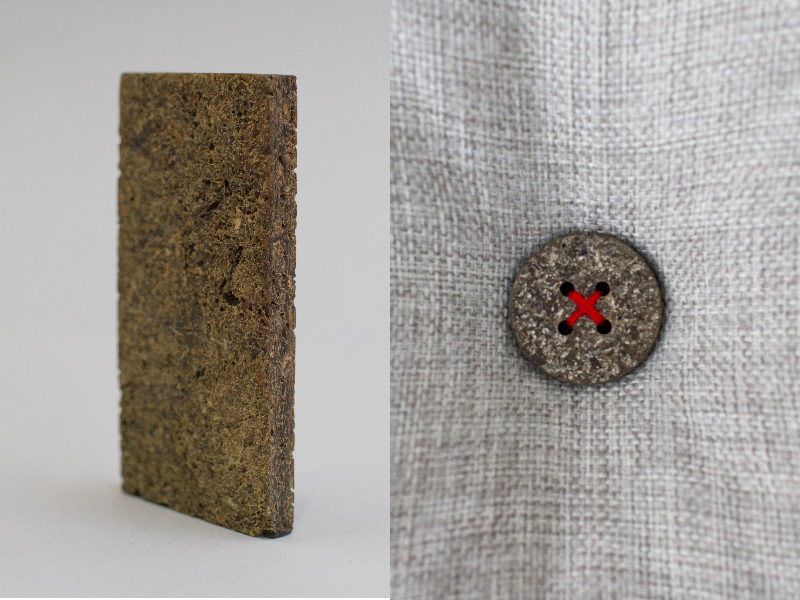 Though still at the initial research stages, the company is already collaborating with designers to explore what kind of products can be made using their potato-based materials. In the future, the team envisions developing materials with a wide range of applications, including 3D printing and injection moulding, made using potato waste.
At the London Design Festival, Chip[s] Board will be exhibiting some of the products that can be made with their material, including a miniature stool and a button, and introducing the public to the idea of materials made out of waste. "It's important to educate people on why we need biomaterials," says Nicoll.
Olombria — A pollination app
Olombria was born out of the Biodesign Challenge student competition 2 years ago. The founders were looking at alternative pollination systems in response to the decline in insect pollinators seen in recent years.
"Flies already do 30% of the world's pollination," says co-founder Tashia Tucker. "We use a natural chemical signal that encourages the flies to do a better job."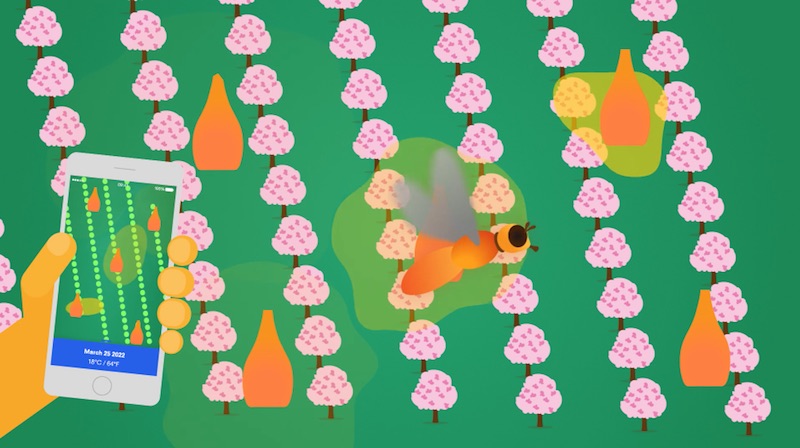 The chemicals are released from devices that are distributed through the field. They are connected using internet of things technology and provide information on the pollinators and the environmental conditions to the farmers. The company has already done proof of concept trials and is now getting ready to work with its first customers.
As part of the London Design Festival, Olombria will have its flies and several device prototypes on exhibition, and they will be sharing a special craft beer made with hops and fruit that have been pollinated by its flies.
Alice Potts — Human body design
Alice Potts is researching methods to make clothing out of waste materials. One of them is particularly unusual: human sweat. Potts has developed a process that turns an individual's sweat into crystals that "encapsulate the person's identity."
"As a material researcher as well as an athlete myself I have always been fascinated in the combination of body function and material, looking at how each can work together to improve performance," says Potts. "Sweat has always been fascinating to me, also being something that everyone experiences."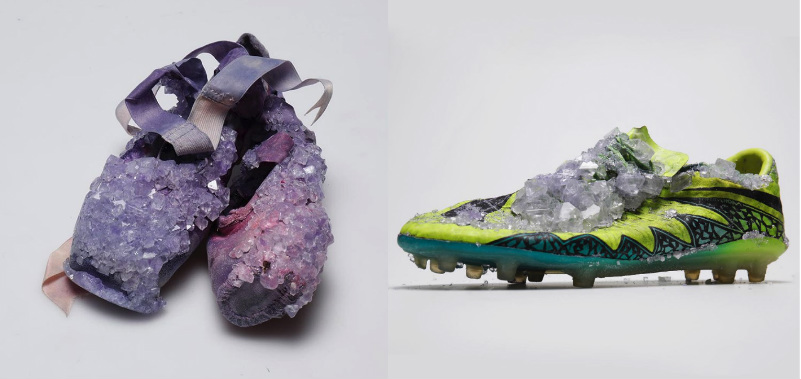 Potts recently moved to Open Cell to work with like-minded people. During the London Design Festival, she will be showing sweat crystals as well as bioplastics and food waste textiles she is working on, with the hope that it will inspire others as much as it has inspired her.
Biohm — Fungal construction
Biohm makes construction materials out of waste. One of the methods the company has developed makes use of a root-like structure of mushrooms called mycelium.
"Mycelium consumes organic and synthetic waste to grow into desired shapes and different types of waste alter its properties," says co-founder Ehab Sayed. "The material can achieve higher insulation than current synthetic alternatives and could be developed to have structural integrity."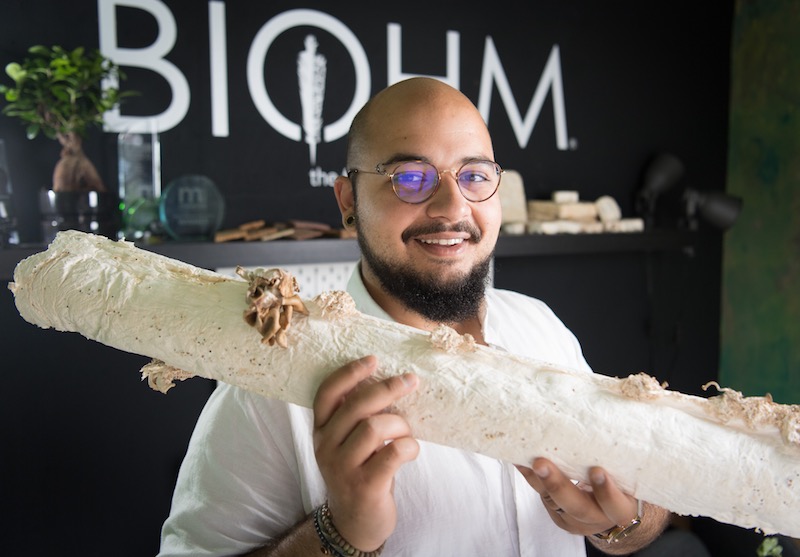 The goal is to introduce nature-inspired materials to bring the concept of circular economy to the construction industry. Sayed envisions a system that "does not require any permanent binders or fasteners to create robust buildings that can be deconstructed at any stage of their life."
Another of the processes developed at Biohm turns food and agricultural waste into a natural material that can be used to create complex 3D shapes. The company has plans to use this same material to develop a plant-based concrete.
For the London Design Festival, Sayed will be giving several talks and showing visitors how to make their own materials out of orange peels, coffee grounds, and other food waste. 
---
---
In just a few months, Open Cell has welcomed many creative minds with its unique model, inspired by the lean operations used by many tech startups. It brings a breath of fresh air to an industry where resources and facilities are inaccessible without large amounts of funding. And the tenants seem to love the freedom it gives them and the collaborative atmosphere.
It's great to see initiatives encouraging entrepreneurs to explore the possibilities of biotech. If you are around London this week, make sure to check the exhibition program and pay this group of enthusiastic entrepreneurs a visit.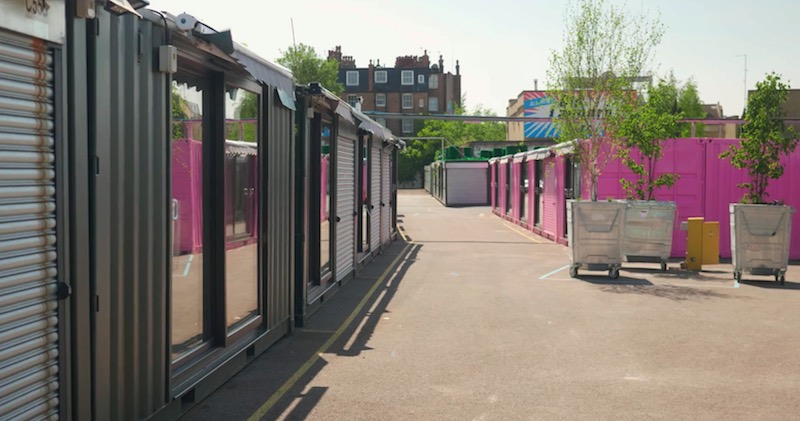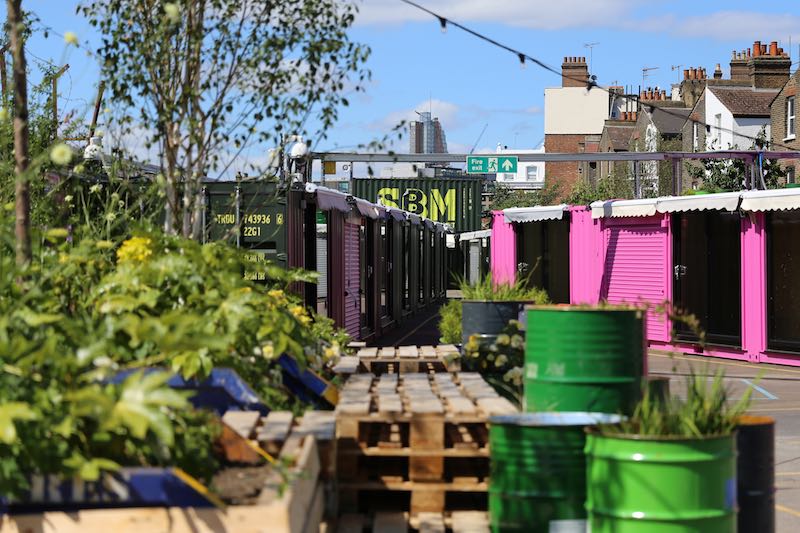 ---
Images via Open Cell