I read the news today oh boy… You read the articles, but what exactly goes on behind the scenes? Here's a sneak preview of a day in the life of your favorite Labiotech team.
8:00 am: Evelyn, our Editor-in-Chief arrives. Why so early?  Because she's crazy. Also because the early bird gets the worm.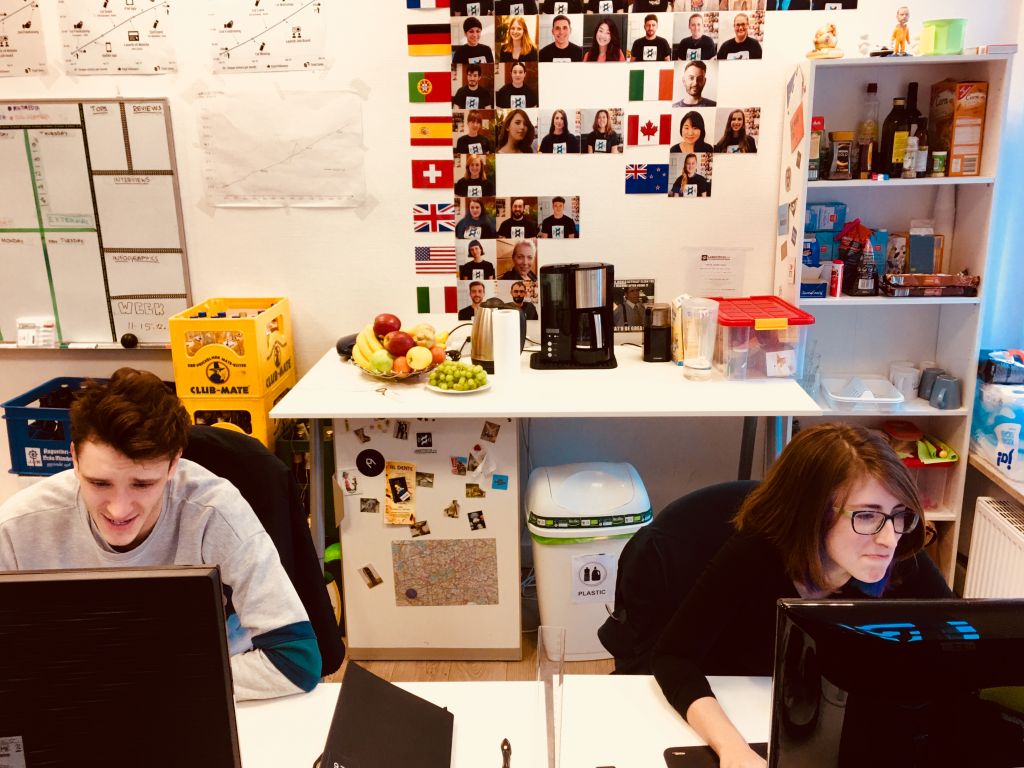 9-9:30 am: The rest of the team troops through at various states of consciousness, most heading straight towards the coffee pot. This liquid gold is a sacred commodity in the office. For everyone that is except Alex, who on his first day tried a cup and ended up completely buzzing. He hasn't dared touch it since. ☕️
9:00 am onwards: Selecting the daily news. It's what this rodeo's all about. We scroll through all the press releases and other awesome sources to decide on what makes the cut for the most important daily news. Evelyn dishes out the scoop to her editorial minions (Clara and Alex) and away they go! It's "action-packed" and often an "emotional rollercoaster" but ultimately it's really "a lot of writing" according to the minions.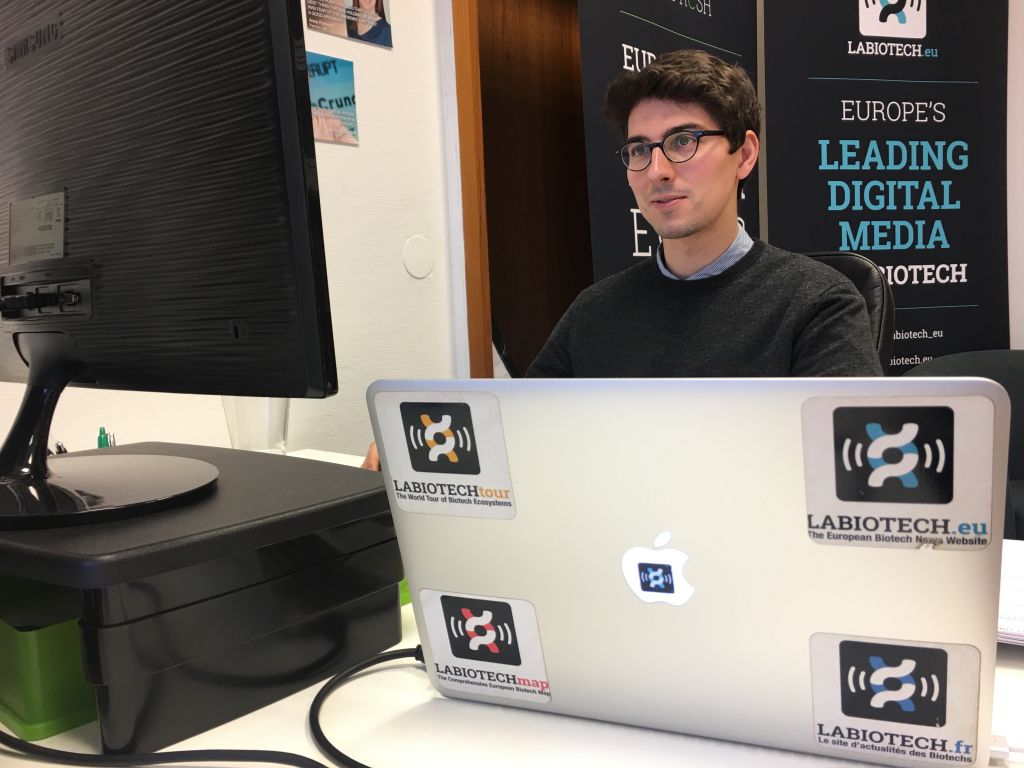 The marketing team then puts this all out to you in a pun-ctual manner 😂 (if anyone out there finds me nearly as funny as I do I will be immensely happy.) A day on the marketing team is "ineffable" according to Maxime. He also said banana, so make of that what you will.
Heading over to the sales team you'll find them busily working on an interesting project for a client, whether it be a sponsored article or a super cool video. According to Marijana, their average day is "hyper-focused with lots of pressure to constantly think outside the box".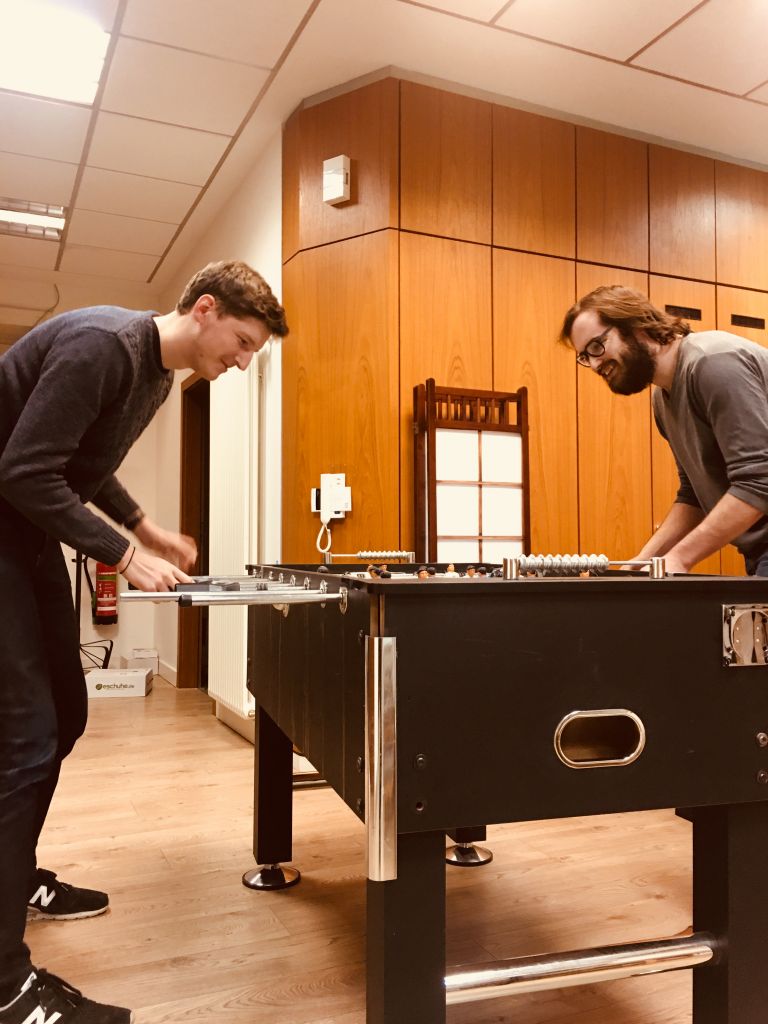 12:30 pm: Lunchtime! We pride ourselves on our ability to chat about the most random things imaginable. This can vary from our plans to do absolutely nothing on the weekends, to long-haul debates on veganism. This is occasionally supplemented with French cheese or goodies from far off lands.
Kicker: The competition is tense. There's an A team, there's a B team. The A team actually know how to play, the B team is very enthusiastic but generally watches the ball slide slowly into the goal or otherwise miss it entirely.
2:00 pm: After the madness of the morning, editorial is generally able to relax a bit more and work on their longer pieces such as reviews and interviews. However, they've always got to be on their toes just in case the news goes crazy!
Sales carry on chatting with our existing customers, begin the conversation with new customers, and send all these superstars over to our advertising page for inspiration on how to rock their own company.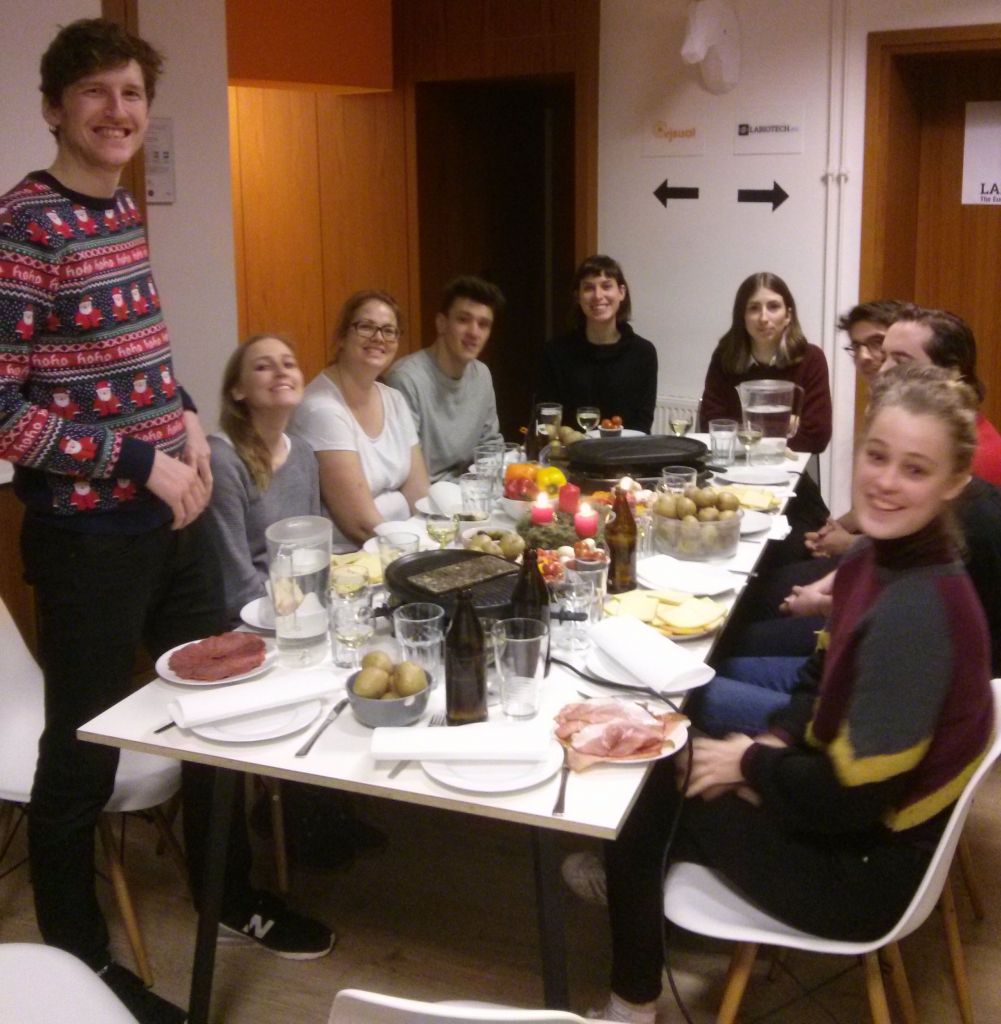 It's also time for marketing to dive into growing our community, improving SEO and other fun projects such as planning our next Refresh events. The most interesting and creative ideas tend to flourish at this time, generally due to the excitement caused by a game of kicker.
So what's the day like for you Philip?
"Bringing the best people together, making sure that we focus on the most important projects and that everyone in the team enjoys building the future of biotech media."
6:00 pm and onwards: Time to wrap it all up. After a hard days night, we pack up and wriggle on home. Some of us beaver on, but always try to make sure it's not for too much longer. 😇We make sure we say a fond farewell to Klaus as he staunchly guards the office with his fronds of friendship.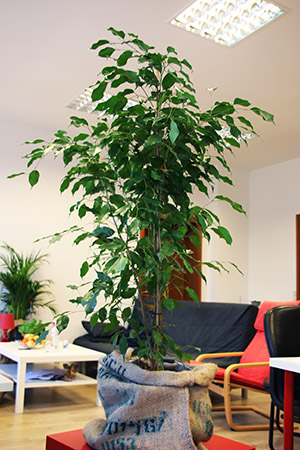 We have a lot of fun working here and I hope you have just as much fun reading our articles. If you want to find out more about us, check out our full story or have a look at our teams' values.
Or if you want a chance to join our crazy team, apply now!