We interviewed David Chiswell, a pioneer in the development of therapeutic antibodies and now the CEO of Kymab, which he has the ambition to turn into the "European Genentech."
David Chiswell was, along with Greg Winter, one of the co-founders of Cambridge Antibody Technology. "We both wanted to start an antibody company," says Chiswell. "And if you have an opportunity to start an antibody company with Greg, you don't really think much about it, do you?"
Chiswell worked as the CEO of CAT for 12 years, taking part in the development of Humira (adalimumab), now the best-selling drug – last year, it made €14Bn in sales, though biosimilars might take over soon. He left in 2002, not long before the company went on to be the protagonist of the UK's most successful biotech story when it was acquired for £702M by AstraZeneca in 2006.
After that, he worked on the board of a number of biotechs, including Nabriva, one of the most successful biotechs from Vienna, and Albireo, a Swedish spin-out of AstraZeneca. "I was continuing that sort of career in various companies when I joined Kymab as chairman. It wasn't my intention, then, to become CEO of Kymab."
But he did, and the results were excellent. Since Chiswell took over as CEO in 2013, Kymab raised $220M (€190M) from renowned investors including Woodford and the Bill and Melinda Gates Foundation. These funds are key to his ambition to turn Kymab into a big success story, which, in his own words, is "a tricky path to follow, and very expensive."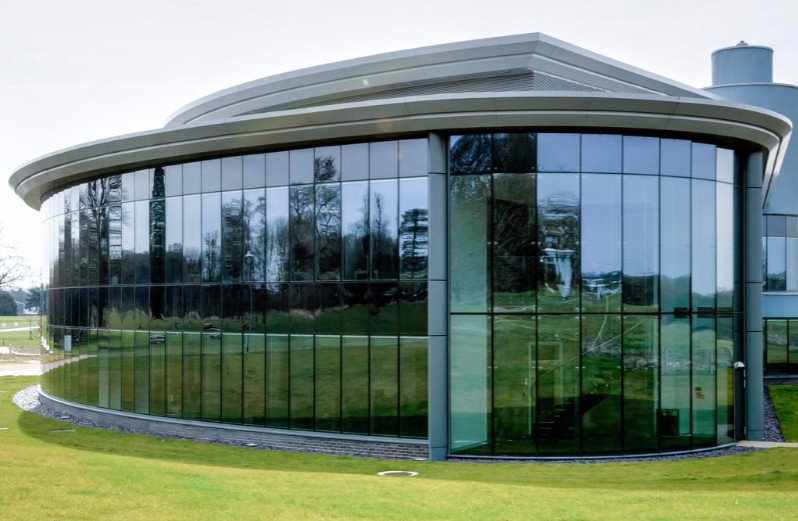 The technology that has attracted such a big figure is Kymab's Kymouse platform, which uses mouse models to discover and produce monoclonal antibodies. The mice are genetically engineered with human immunoglobulin genes so that they have an immune system that closely mimics that of humans. The result is a broad pipeline with candidates for diseases ranging from HIV and malaria to autoimmune disorders and immuno-oncology.
In a sense, Kymab is bringing the antibody technology started at CAT a step forward. "If you go back to 1990, there was no one making human antibodies. Greg had developed CDR grafting," — a genetic engineering technique to humanize antibodies — "which was reasonably successful. But we all wanted a really, truly human antibody approach, and phage display was the only thing around at the time."
Phage display, still used by AstraZeneca since the acquisition, is a drug discovery technique that Greg Winter himself helped develop to be used for antibodies. It consists of a library of DNA sequences encoding antibodies that is expressed by bacteriophage viruses fused to their coating protein. Those that bind to the desired target can then be isolated and their DNA sequenced to identify the candidates.
Although the technique has proved extremely useful over the years, it has its limitations — especially, the fact that antibody binding in vitro does not always mimic what happens in vivo. "To be honest, phage display is still viable, and it could be better for some target antibodies than others," says Chiswell. "But our team at Kymab have solved some of the issues with the transgenic mice approach."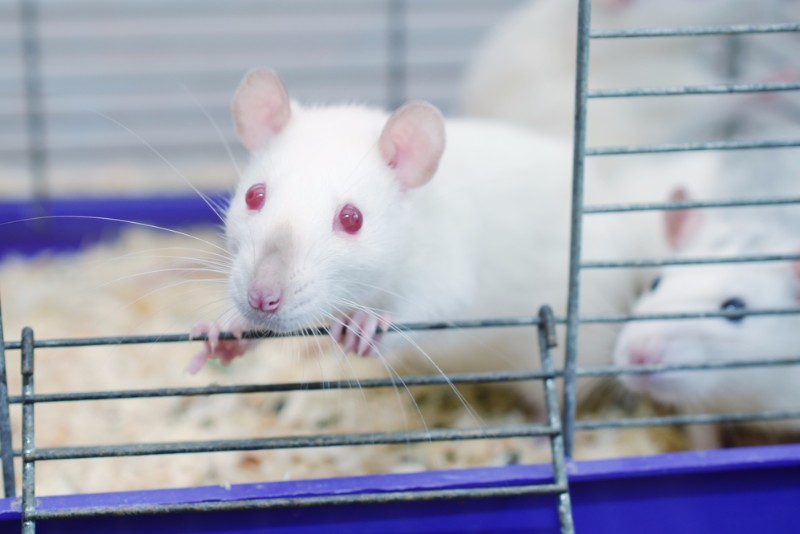 "Back then, mice didn't have many human antibody genes in them. And, maybe more importantly, they only had about 5 or 10% of the natural B-cells in humans. So the building blocks that were going to develop the antibody just weren't there." Now, Kymab is changing the paradigm of how antibodies are made. "I think we are getting as close as we can to the best way of making antibodies," Chiswell asserts.
Still, his company has yet to prove the safety and efficacy of its candidates in clinical trials. "We now have three candidates that could be in the clinic in the next two years. Our first program is based around our anti-OX40L antibody for autoimmune disease, which shows extremely good data in the models of graft-versus-host disease."
A second program focusing on immuno-oncology is also now close to the clinic. Kymab plans to reveal the until now undisclosed target soon, which could then be followed by no less than another eight programs in this promising therapeutic area. On top of that are additional programs for anemia and infectious disease, the latter funded by the Bill and Melinda Gates Foundation.
"Woodford and Bill and Melinda Gates were looking for a company that had both the potential and the vision to become a major player," explains Chiswell. "They all had the long-term vision. And that vision melds with ours: we want to be a big player, a multi-million dollar company." 
---
Article co-authored by Evelyn Warner
Images via European Biotechnology; Babraham Research Campus; Kurashova /Shutterstock