We spend a lot of time focusing on specific developments in biotechnology, but sometimes it's good to take a step back and look at the bigger picture. With this in mind, I asked three experts at our recent Refresh event in Vienna to share what is hot in European biotech right now and what trends they think we will see in 2020 and beyond.
It would be hard to talk about the biotech industry without mentioning immuno-oncology, one of the hottest topics to come along for a while. But is there still room for more development in this somewhat crowded area? Eric Tauber, CEO of Themis Bioscience, an Austrian biotech that focuses on vaccines for infectious diseases and cancer, believes there is.
"There's a lot of innovation still needed and I think there are many reasons why many companies are moving into immuno-oncology."
Indeed, Themis is currently developing its first oncolytic vaccine, after the company discovered a vector with good anti-cancer activity. "We didn't wake up in the morning and say, 'What kind of innovation is needed? We're going into cancer like everybody else.' It was a natural transformation for us."
Vanessa King, CEO of Virion Biotherapeutics and Venture Partner at Abingworth, thinks the number of companies now developing cancer immunotherapies is making it more difficult to move ahead in this area.  
"With my Abingworth venture partner hat on, certainly, we see companies with lots of very interesting approaches. At the same time, because the field is so crowded now, it becomes very difficult for us to understand just how competitive the particular new modality is going to be when it finally makes its way to the clinic, because there are so many other solutions already moving ahead of it."
An approach a number of companies are now taking is to apply similar principles to targeting other conditions such as autoimmune diseases, often in addition to targeting cancer. For example, French biotech Neovacs is targeting both autoimmune diseases and cancers with its vaccine technology.
How much is innovation worth?
One thing the experts seem to agree on is that cell therapy is really starting to come into its own this year. "What I am seeing is a lot more deal flow in this cell-therapy space and not necessarily all oncology," said King.
But they also agree that the current pricing structures for both cell and gene therapies are not working. "I think there is an enormous array of technologies out there… What I find astonishing is the expectation to get an extremely high price point for them," said Alexander Belcredi, CEO of PhagoMed, a biotech tackling antimicrobial resistance using bacteria eating viruses.
"Just from the outside, it would seem that there are probably some that are really worth the scientific bet to take them all the way, but I would also expect that we have so many different ones now that probably one or two will be the winners along the way and some others will not be that good."
It's a hard issue to tackle when development of these therapies is expensive and companies need to make money to survive. But equally, if patients, insurers or healthcare providers cannot afford the treatments then all the initial costs could be in vain. King believes this is an area where companies have to be innovative in their commercialization strategies. "There may be more pressure, but there still will be highly recompensed therapeutics out there. Otherwise, therapeutic innovation is going to stop."
Tauber says that syncing development with pricing strategies may be one of the most difficult things to overcome. "We're looking at modern therapy. We still follow the classical approval timelines… When I talk to strategic investors and VC firms, the question which comes first is, 'how do you feel about reimbursement?' It doesn't make sense when you look at a 20-year development cycle."
An important factor that should help reduce the pricing of cell and gene therapies is access to more efficient, consistent and economical manufacturing facilities.  
"In our company, we're looking just to generate some plasmas at a high fidelity with high quality control. For the folks who are generating those for real gene therapy companies, the big ones, the slots are booked out, it's literally millions of dollars to get, for us, what is a first step along many," said King.
Some companies serving the biotech industry by producing products and equipment have now begun to recognize the potential business opportunities in this area, as evidenced by the recent acquisition of cell and gene therapy viral vector manufacturer Brammer Bio by US giant Thermo Fisher Scientific.
Using genetics to improve therapeutics
The gene therapy space has really heated up since the approval of Luxturna in both Europe and the US last year and the experts agree there seems to be a lot more companies working in this area.
"Gene therapy in the brain is an interesting area that I've been hearing more and more about," noted King "With last week's failure of the Alzheimer's drug from Biogen, we see that we really need different, transformative approaches in neuroscience. For me, gene therapy in the brain is an area I'm very interested in."
Belcredi agreed, adding: "Understanding the genome and how we can use that information to make better treatment choices, I think that's extremely interesting as well. I think that can shape why certain people get certain diseases, why they persist in some people, whereas in others they're cleared. If we can use that to be more targeted, I think that can be helpful beyond the pure gene therapy."
In 2018, the first ever RNA interference drug from Alnylam, Onpattro, was approved in the US and Europe. There was also the historic IPO of Moderna towards the end of the year. It feels like RNA therapeutics are finally coming into their own.
"A decade ago, you would not have had that same sense. They were much more on the bleeding edge and folks were wondering whether this would ever happen. It has been a long time coming, but it does seem to be the moment," said King.
Focus on medical need, not just profitability
Antimicrobial resistance is a pressing issue that has been in the news a lot in recent years. Investment in this area is still somewhat lagging behind the science, but Belcredi — whose company has a focus in this area — believes this is changing.
"I think what's very exciting is that many more stakeholders are realizing that this is a problem. The political pressure is really ramping up. It's not yet translating that much into the venture side and into the institutional investor side, but then again, you have Novo Nordisk with the REPAIR fund, which has made a big change in the industry. The realization is starting to dawn on everybody that it's a problem we can't neglect, so I would expect that to continue in 2019-2020."
He added: "I think the technologies are out there. The question is how do we get enough of them into proper clinical trials and get enough of them on the market at the end to actually solve the problem."
Similar to antimicrobial resistance, investment in developing vaccines and treatments for infectious diseases has been somewhat lacking in the past.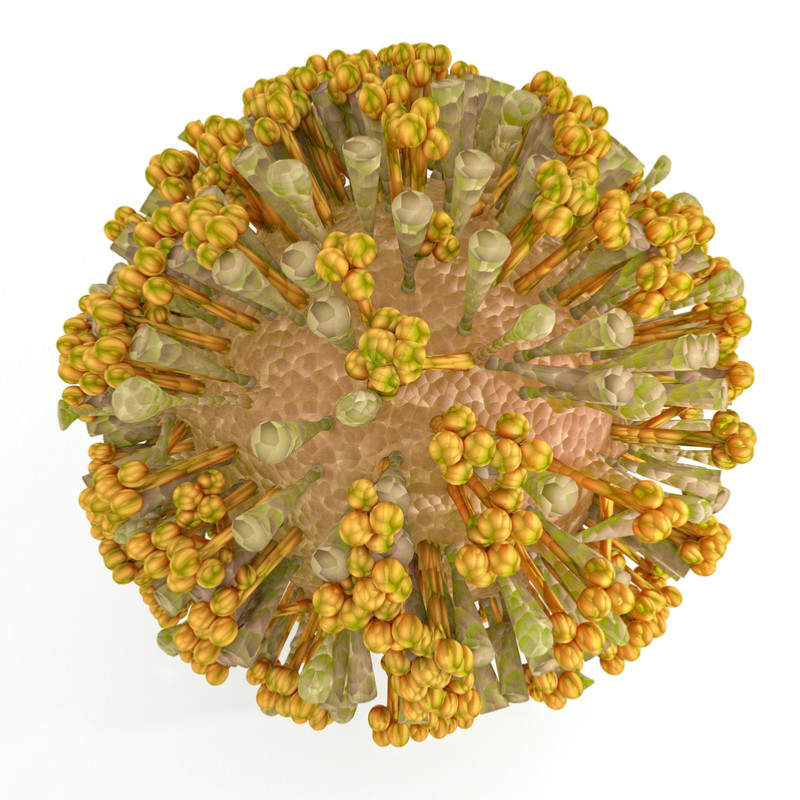 Tauber's company is developing a Chikungunya vaccine. "What's quite interesting is that Chikungunya is similar to some of the other infectious diseases. It's quite an overlooked threat. What we have seen now are outbreaks with millions of people in the Caribbean. People who went on their honeymoon and came back in a wheelchair. This really put more flash on the disease than it used to have."
He added: "The world was not willing to pay for an Ebola vaccine until recently. Their aim now is to make vaccines before the outbreak is there. This is quite helpful for companies like us because it helps us lobby for financial return to investors."
How important is the microbiome?
All the experts agreed that the microbiome is an interesting space that seems to have a lot of potential, but emphasized that more knowledge is needed to create effective therapeutics.
"I think the microbiome field still has a lot of space to go before it's fully understood – what links into what – because you're not just dealing with one single thing that has an effect here. It's something that's extremely complex which we probably understand 10-15% of at the moment."
King's company Virion, a UK-based biotech, is making novel antivirals. She noted that big pharma seem very interested in the development of microbiome targeting therapeutics. Adding that they are not at all convinced that any of the approaches currently out there are going to lead to drugs, but are monitoring it with high interest and bringing in lots of tools and technologies so that they understand the whole picture when it's time to move in this area.
"It's like they are letting somebody else lead the way, but interestingly, they're saying, 'We really want to understand the system.'"
High investment, but low European IPOs
The amounts of money being invested in biotech companies at an early stage are increasing, particularly in the US, but also in Europe, according to King.
"One trend that I've certainly been seeing is more American venture folks becoming part of European syndicates with a recognition that there are fewer dollars chasing a good opportunity here on the continent or in the UK."
"I've been starting to see valuations in Europe going up, so the question becomes, 'When does that differentiate or stop?,'" she commented.
"The number has gone up 50% for Series As, so can you keep going with Series Bs like that? Thankfully, you do have here in Europe folks like Novo Holdings which actually has a 'seed fund to later stage fund' capability. You have groups raising growth funds or raising funds to allow them to invest in Series Bs, Cs and beyond."
While investments are going up in Europe, the number of companies launching on European stock exchanges remains low, with many aiming to launch on the US Nasdaq if at all. "If there's one thing you can say about the IPO market is that it's a lot hotter in the States than here," said King.
Tauber's company was considering launching an IPO in Europe last year, but changed their minds. "What we have seen is that this trend of European companies being expected to IPO is getting stronger and stronger everyday. It's very nice to see the European stock exchanges fighting for young biotech companies to IPO in Europe, but I think this will be a fight they will lose."
Belcredi believes there is quite a bit of uncertainty on the financing and investment side at the moment. "Nobody really knows how the year is going to turn out. Is everything going to be fine at the end? Are we entering a downturn? We've actually received comments from our investors saying, 'Why don't you fundraise now again? Do you want more money? We're happy to give it to you now because I'm not sure what your setting – not ours as a company, but the entire financing setting — will be like in a year or 18 months from now'. I think there's a general feeling that we just don't know."
Looking to the future, Tauber said: "It would be exciting to see if we don't just focus that much on the buzzwords that are out there, but try to figure out what the real medical needs are. I think there are a lot of fields that receive very little attention. We have a few fields that receive a ton of attention and that's just not going to be good for our medicine in the long run."
"The more we can rebalance that – it might need government incentives, it might need other actors to help with that – the better for all of us."
---
Images via E. Resko and Shutterstock