The French biotech Microphyt has raised €28.5M ($32M) to commercialize nutritional and cosmetic products harvested from microalgae.
Over the next 18 months, Microphyt will use the money to ramp up its workforce and industrial capacity in preparation for pushing its microalgal food ingredients and cosmetics to market.
The company is developing technology to overcome a common problem with culturing microalgae, namely that many species of microalgae are too delicate for the mechanical stress of industrial production, limiting the types of microalgae and molecules one can produce. Microphyt's photobioreactors are designed to minimize sources of mechanical stress, such as gas bubbles, therefore allowing a bigger range of products.
"For several years now, Microphyt was actively committed to unlocking the full potential of microalgae's amazing diversity through our unique technology platform," said Microphyt's CEO, Vincent Usache, in a statement. "With this funding, we will speed up the development and supply of novel natural products."
One of Microphyt's projects is to develop microalgal food supplements aimed at tackling obesity and cognitive decline in the elderly. The company aims to commercialize the food supplements by 2021.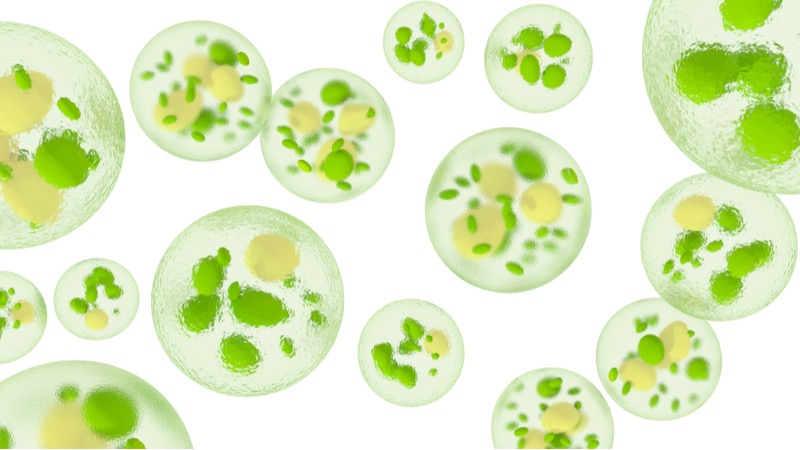 There are many companies developing technology to exploit microalgae in Europe. In addition to food and cosmetics, these tiny organisms could provide alternative sources to petrochemicals for things such as plastic, fuel, and bitumen for roads. 
Unfortunately, there are many obstacles to overcome before the bio-based industry takes off in Europe, including regulatory hurdles and a lack of funding. Microphyt's large funding round indicates that there is increasing investor interest in the microalgae industry in general.
---
Images from Shutterstock