A candidate multiple sclerosis treatment from GeNeuro and its partner Servier showed some remyelination in a post hoc analysis of Phase IIb data.
GeNeuro's stock rose by 30% on Monday following an announcement of promising results from its relapsing-remitting multiple sclerosis drug, GNbAC1. After six months, the highest dose demonstrated an anti-inflammatory effect and seemed to stimulate remyelination.
"When we released topline results after 24 weeks in August, we communicated that we had missed the primary endpoint: the cumulative number of gadolinium-enhancing lesions," Jesús Martin-Garcia, CEO of GeNeuro, told us. "At the time, we formulated a hypothesis that this could be led by the late onset of action."
GNbAC1 is a monoclonal antibody that targets a pathogenic retroviral envelope protein that has been found in all types and stages of multiple sclerosis. By neutralizing this protein, they reduced lesions and inflammation in the brain.  As Martin-Garcia described it, "We're not directly impacting the immune system, like immunomodulating or immunosuppressive drugs. We're neutralizing a pathogenic protein, so it may take longer for the effect to be seen on inflammatory markers."
---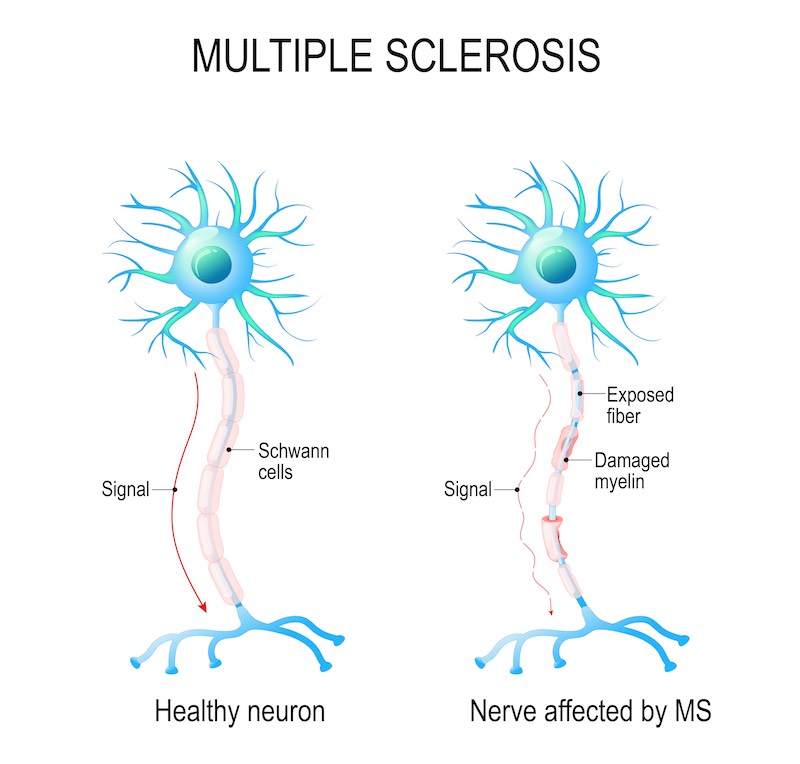 There are a number of companies working on a treatment for multiple sclerosis. Though Teva and Active Biotech recently faced a late-stage failure, Biogen has stepped up to the plate and recently recruited Swiss genomics outfit BC platforms.
So far, GeNeuro's approach verges on unique: "There's a tremendous amount of literature coming up today about pathogenic HERV proteins from leading research centers," said Martin-Garcia. "But in the clinic, we're really the only company." Some academic centers are trying to treat the disease with antiretrovirals, which is the same concept but different tool.
So with the positive news in hand, what's next for GeNeuro? "We have encouraging data here. Hopefully, we can open new avenues by neutralizing causal factors of these diseases, to slow down or stop their progression," said Martin-Garcia. "Now we have to confirm how GNbAC1 performs after 48 weeks." 
Curious? Hear more from the CFO of GeNeuro in our video interview.
---
Co-authored by Clara Rodríguez-Fernández
---
Images via Designua, ustas7777777 / shutterstock.com
SaveSave
SaveSave
SaveSaveSaveSave