The following content is created on behalf of an advertiser. It is not written by our editorial team, and does not necessarily reflect our opinions. For more information, read more
here.
Over two years have passed since the German parliament voted to legalize medical cannabis. This was a landmark result in Europe, considering that cannabis was still listed as a strong narcotic in many countries at the time. Since then, many other European states have followed in Germany's footsteps, and now even the European Commission is getting involved.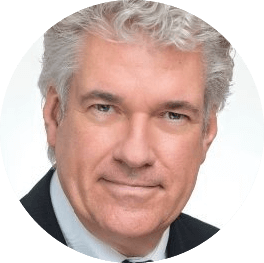 The legalization of medical cannabis has a profound benefit for patients with severe diseases, such as multiple sclerosis or epilepsy. However, it also comes with complex decisions regarding the import, export, and cultivation of cannabis plants, which have to be made and monitored by the appointed regulatory body.
In Germany, for instance, the tender process for the cultivation licenses experienced several hiccups and although import licenses were granted to span the duration of the tender process, the country encountered severe supply bottlenecks. The tender process then experienced a make-over and now, after two years, the licensees have been named.
So all in all, a lot has been happening in regards to the legalization of medical cannabis across Europe. We have spoken to Peter Homberg, Partner and Head of the German Life Sciences Practice and the European Cannabis Group at Dentons, one of the top 10 global law firms, present in over 60 countries worldwide.
Peter has told us all about recent developments regarding medical cannabis in Germany and other European member states, as well as the involvement of the European Commission, and what effects the UK's departure from the EU will have on the medical cannabis market.
Peter, it has been just over two years since the German government legalized medical cannabis. Can you give us a quick recap of the key events that have occurred since?

As of today, we have seen some significant developments in Germany and other European countries. In Germany, a key turning point was the decision of the Higher Regional Court in Düsseldorf in March 2018 to stop the first tender process, which would give licensed growers the opportunity to cultivate cannabis in Germany.
After the court's decision, the first tender came to a halt. Later that year, the second tender was initiated. While the first tender was a two-step process, where participants had to qualify by proving that they had experience in growing cannabis and then had to apply for the license, the second tender was a one-step process. This meant that everybody who filed an application was taken into consideration by the BfArM without having to qualify first.
Although the tender process was again slowed down by another court proceeding, the second tender came to a close just a few weeks ago, and the BfArM has now decided on the new licensees. The tender process involved the granting of thirteen licenses, whereby no more than five licenses for the cultivation of cannabis over the next four years would be granted to one licensee.
Three companies have now confirmed that they have received licenses to cultivate cannabis in Germany, namely the two Canadian companies Aphria and Aurora, and the German company Demecan. Aphria has announced that it has been granted five licenses, with each license allowing the annual cultivation of 200 kilograms of cannabis. Aurora was also granted five licenses, whereas Demecan received three licenses.
Another change that we have witnessed in Germany, is a significant increase in quantities to be imported into the country. Current import licensees, as well as potential new licensees, have actually applied to increase the amount of cannabis that can be imported to Germany because the demand is significantly growing and there is currently an undersupply. At this point in time, some patients may have difficulties receiving the right amounts of medical cannabis that they need, and as a result, we will definitely see more import licenses granted to ensure the continuous supply for patients.
After the legalization of medical cannabis in Germany, many other European countries followed suit. Have there been any further developments in other EU member states since last we spoke?
There have also been some significant developments in other European countries. For example, in Poland. Poland has implemented a domestic cannabis law allowing the import of medical cannabis products. This was a big step forward because these products are now available in the shelves of Polish pharmacies. As a result, some of the very well known license producers in Canada have stepped into the Polish market as well.
But there have also been some developments in Malta. Although it is not the largest European country, from a climate point of view, it's definitely interesting to grow cannabis there. Malta has implemented some new laws and now allow the licensed growing and export of cannabis to other European countries. From a legal point of view, the advantage is that the legislation in Malta fully adheres to the 1961 Single Convention on Narcotic Drugs, which is a very important step.
Also, the certification Malta has is an EU good manufacturing practice (GMP) certification, which means that importers don't have to get their certification additionally approved by the German authorities. Within the European Union, one GMP certification is recognized by all European member states.
What are the latest regulatory developments for CBD products in the EU?

Recently, there has been uncertainty whether certain products containing CBD, such as CBD oils, would qualify as novel foods or not. This label applies to those products that are not seen as food supplements nor medicinal products. In order to differentiate between these product lines, the European Commission had to make a decision on how to define products containing CBD.
Although CBD oils have been on the market for some time now, it was unclear whether they were considered food supplements or novel foods. Defining them as a novel food would mean that products containing CBD fall under the regulation of the EU Novel Food Directive. As a consequence, these kinds of products need to be registered in a cumbersome and long process.
The European Novel Food Directive has an annex that lists the allowed novel foods, and CBD was not on this list, which meant that it was not an allowed ingredient for novel food. Now, the European Commission has clarified that products containing CBD are in fact to be defined as novel foods under the Novel Food Directive. As a result, all food supplements containing CBD are now considered novel foods with the necessity to have them checked, analyzed and registered by the respective authorities.
This also means that companies who currently have CBD oils on the market should carefully consider whether they want to keep these products on the market or whether to withdraw them if they are not registered. It is a clarification that has shocked the industry to a certain extent, because now companies have to decide whether to leave their products on the market as a food supplement, running the risk that they could be taken off the market because the product may qualify as a novel food instead. Some of our clients have decided to withdraw products containing CBD, which may have originally qualified as food supplements.
Generally, the member states of the European Union are not really harmonized on how to treat CBD products. Austria, for example, has put all products containing CBD under prescription. This means that in Austria there is no novel food – even if you have a novel food registration, there is no possibility to sell the product without a prescription in Austria. It's a very restrictive approach and not in line with the way other EU member states are treating CBD products.
How is the EU changing its policies to boost the support for medical cannabis?
In late 2018, the European Parliament asked the European Commission to start a harmonization process for the legal framework of medical cannabis products in all European member states. Although this resolution is non-binding, it acts as a task-list for the European Commission in order to initiate the respective steps for the harmonization process.
It might take some time to be completed, but the fact that it has been initiated is already a big step towards harmonizing the legal framework in Europe, which is currently totally different from each member state to the other. Hopefully, this will work quickly and in favor of the new and very dynamic medical cannabis industry.
The key points in the legal framework will, first of all, involve the use of medicinal cannabis in general. There are still European member states that do not allow the use of medicinal cannabis in their country, so this is the first approach.
Also, the EU is trying to encourage more research. For example, there are products on the German market that are known to have significant medicinal effects, but there is hardly any or no clinical data in place comparable to that of the marketing authorization of traditional pharmaceuticals. So proving the efficacy of medical cannabis products for certain indications and collecting clinically relevant data is definitely a direction that the industry has to move into in the future.
What effect will the UK's departure from the EU have on the distribution of medical cannabis?

The aftereffects of Brexit very much depend on whether there is an agreement in place or whether there will be a hard Brexit. First of all, and this is not only true for cannabis products, the GMP certification of the certifying body in the UK may not be automatically recognized by the EU member states. How this will be handled is still unclear, but I do see some effects there.
And there will be the same issue the other way around. So the question of whether other European member states could export medical cannabis products into the UK remains because the UK may not recognize the GMP certification of the European member states and as such would require an extra test to adjust the product to UK GMP regulations.
At the moment, it is difficult to foresee what will happen, but as in other regulated industries, Brexit will have a significant effect on the mutual recognition of certain conditions for the distribution of products.
How will the European medical cannabis market develop in the future?
The next step will be to really get clinical data to prove the efficacy of medical cannabis products. Several large cannabis growers have already shown a great deal of interest in this area.
What we will also be seeing in the future, is definitely a price competition. A lot depends on the price for those with cultivation licenses in Germany and how expensive German cannabis will be in relation to Canadian cannabis and how it will be sold.
Cannabis grown in European countries will most likely have a lower cost of production and will be placed on the German market, which will then compete with the cannabis products imported from Canada. In the long run, I think the large licensed producers in Canada will see that it will be more advantageous to grow cannabis in Europe, in particular in southern Europe. We will definitely have to see how the market develops.
Together with FTI Consulting and The Cannabis Society, Dentons will be holding a conference for the cannabis industry in Berlin in September 2019, which will focus inter alia on the recent developments in Europe. 
If you want to learn more about the conference or medical cannabis in general, get in touch with Peter and his team here!
---
Images via nito, Creative Family, Ryland zweifel, ElRoi/Shutterstock.com
---
Author: Larissa Warneck, Science Journalist at Labiotech.eu