Just over a year ago, in March 2017, Germany legalized cannabis for medical use. At the time, hopes for a quick enforcement of the law were high. After all, it not only meant that patients could access cannabis more easily, but also that companies could cultivate plants within the country. But as with most laws, things are not as easy as they originally seemed.
When medical cannabis was legalized in Germany, it came as a surprise to most people. The country has one of the strictest narcotic drug acts in Europe, and this made medical cannabis legalization seemingly impossible. However, a chain of unforeseen events, led the German government to legalize cannabis for medicinal purposes in March 2017.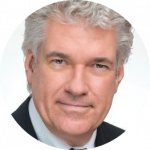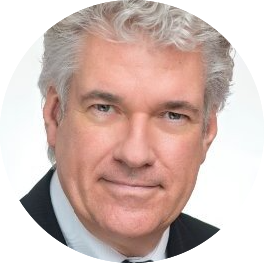 Doctors are now allowed to prescribe therapeutics containing tetrahydrocannabinol (THC), mainly in the form of the flower or extracts, to patients with severe diseases, such as chronic pain, cancer and multiple sclerosis. THC is the main psychoactive ingredient in cannabis and has been found to ease severe pain and nausea.
The legalization of cannabis for medicinal purposes had a domino effect on other countries. Soon, other EU member states, such as Portugal and Denmark followed suit, discussing the legalization or else initiating cannabis-related research programs.
Although a few other things have been happening in Europe, recent events in Germany eclipse them entirely. We wanted to know more and for that purpose, we caught up with Peter Homberg, Partner and Head of the German Life Sciences Practice at Dentons, one of the top 10 global law firms present in over 60 countries.
We have spoken to Peter about the interesting developments in Germany, asked him to explain the situation with Canada, and discussed recent progress in other European countries.
Peter, what developments are we seeing in Germany a year on?

When the German government legalized cannabis for medical purposes in March 2017, they also established a cannabis agency as part of the German Federal Institute for Drugs and Medical Devices (BfArM). Shortly after that, they entered into the public tender process during which companies could apply for a cannabis cultivation license.
The tender process was set up in two steps. First, applicants had to qualify for growing of cannabis in Germany. That was the pre-condition; demonstrating the ability and experience to grow cannabis in Germany.
But, there was a problem: No company in Germany had the necessary experience and therefore couldn't qualify on their own. So the BfArM agreed that companies were allowed to team-up with pre-established international cannabis growers or other experienced plant-farmers.
More than one hundred entities applied. And then, the cannabis agency suddenly changed the pre-conditions. Ever so slightly, but they changed. This meant that some of the companies that had met the previous pre-conditions couldn't meet the new ones anymore.
One of the applicants who was disqualified after the changes were made, went to court. He argued that they had not been given enough time to adjust to their application to suit the new pre-conditions.
Exactly one year after medical cannabis was legalized, in March 2018, the higher regional court in Düsseldorf ruled that the changes were indeed against the law. And as a result, the BfArM was ordered to stop the tender process altogether.
Now, the applying companies were caught in limbo: They had already invested large sums of money and a lot of time into collecting the specific documents to reach the required qualifications, with details to respective premises and experience, for example. Of course, these companies are now very frustrated.

What has the BfArM's cannabis agency done to set things right?
Only very recently, on July 18th, the BfArM's cannabis agency set up a new one-step application process, in which applicants have time until October 22nd 2018, to file their applications to participate in this new tender process. In light of the complex requirements, this is a very short period of time.
In this new tender process, the applicants of the first tender process will have a certain advantage. Most of the requirements have not been changed, so they can use most of their previous documentation.
However, one requirement has been changed to many companies' advantage. In the first tender process, companies had to refer to  experts who had experience in growing medical cannabis. Now, it is sufficient to have experience in growing and processing medicinal plants, which is an opportunity for many companies to participate in this new tender. Therefore, we will probably see significantly more bids than before.
Also, the cannabis agency has further increased the quantity of cannabis that can be grown annually. The previous tender process started off with 1000 kilograms for the first year, was increased to 1600 kilograms in the second year, then to 2000 kilograms in year three and four. Now, they have increased the amount of cannabis that can be grown for a period of four years to 2600 kilograms per year.
But despite this new tender process, I am sure that it is already optimistic to say that Germany will be harvesting medical cannabis in 2019.
Reports show that the supply of medical cannabis in Germany is still quite short and the growing demand cannot be met. What is being done to counteract this?
For companies with an import license this whole tender-fiasco is a great advantage. Since the legalization of cannabis for medical use, there is a steadily increasing need for cannabis in Germany.
Even now, companies are still applying for general import licenses to import cannabis into Germany. From September 2017 until the beginning of this year, eleven new companies applied and by March 2018, three new companies were granted an import license for the import of cannabis flowers to Germany.
Since September 2017, several companies that already had import licenses, have applied to increase the amount of cannabis they can bring into the country annually, which is set by the BfArM.  
With the demand for medical cannabis in Germany rapidly increasing, this is affecting health insurance companies. What does that mean for patients?

The statutory health insurance companies have set up a reimbursement scheme. Before starting treatment, a patient has to apply to his health insurance company for reimbursement as a precondition.
A health insurance company may only reject an application if they have a significant reason as to why the patient should not be treated with cannabis. The current approval rate lies at 60 to 70 percent.
By September 2017, alone, more than 12,000 patients had already applied for reimbursement of their treatment with medical cannabis. In a recent report, the most common symptoms of patients were pain, anorexia or wasting disease, spasticity, and nausea. Many patients suffer from cancer or neurological disorders, such as multiple sclerosis.
We are still at the beginning, so we will see better mechanisms put in place in the future. Health insurances will probably set up electronic applications, for example. And other patients may decide to pay for their treatment themselves.
In June 2018, Canada legalized cannabis for recreational use as well. What does that mean for imports to Germany?

Cannabis producers in Canada will now face a significantly increasing demand within the country. And that, of course, will impact other markets that they are supplying, and might lead to a shortage.
Certainly, specific amounts will be allocated to Germany. The sheer fact being that there is a lot more money in the production of cannabis for medicinal purposes. And even companies in Canada that already have cannabis production sites are expanding in that respect.
How is the situation of medical cannabis legalization looking in other parts of Europe?
After a longer decision process, Portugal has just decided to legalize cannabis for medicinal purposes, on 21st June 2018. This reflects the direction Europe is moving in. The liberalization of the medical cannabis market in Germany has had a pull-effect on other EU countries.
In the Netherlands, however, we've seen a very different development. A running tender for the cultivation of cannabis and research was stopped because of legal issues. Although it might be renewed, it will have to be revised.
Peter and his team at Dentons have been monitoring the legalization process for medical cannabis closely over the past few years. They are up-to-date on recent developments within the German legislation and the pharmaceutical market, advise and inform clients on regulatory issues of import and future cultivation of cannabis in Germany, and work closely together with companies from all over the world. Reach out to them and learn more!
---
Images via ElRoi, Canna Obscura, Tatevosian Yana, vmargineanu, Yarygin/Shutterstock.com
---
Author: Larissa Warneck, Science Journalist at Labiotech.eu