In recent years, Europe has seen a tremendous shift regarding the legalization, cultivation, and trade of medical cannabis. This arguably started when Germany legalized cannabis for medical use in 2017, which seems to have had a persuasive effect on other EU member states.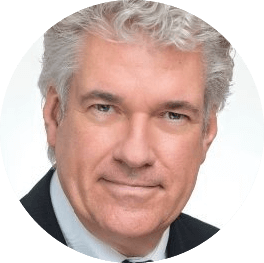 Since then, a lot has happened. In Europe, Portugal, Denmark, Poland, and the UK have changed their regulations concerning medical cannabis. Germany has granted cultivation licenses and increased the quantity of medical cannabis that can be imported. Now, the European Union has stepped in and is working on a harmonization process among the EU member states. 
We have caught up with Peter Homberg, Partner and Head of the German Life Sciences Practice and the European Cannabis Group at Dentons, one of the top 10 global law firms, to find out more. Peter has talked to us about medical cannabis, the changes it is causing on the European Market, the EU's attempt at a harmonization process, and recent developments in Germany.
Peter, a lot has been going on in the field of medical cannabis in the past two years. What are recent changes regarding medical cannabis in Europe?

What we have seen just recently are changes in some of the EU member states, like Luxembourg and France, for example. France is actually a market which, so far,  was relatively conservative regarding the use of cannabis for any purpose, in particular, for medical purposes. 
But from next year onwards, France is starting an experimental phase during which it will allow the use of cannabis for medicinal purposes and observe the progress. It will then base further decisions on how to proceed with cannabis regulations on the outcome. That, I think, is a significant change, because France is a big market.
The other change is that Luxembourg has actually now not only legalized the medicinal use of cannabis but has also confirmed the legalization of cannabis for recreational use. However, I do not expect this announcement to have the same "pull effect" as we saw after the legalization of medical cannabis in Germany, after which other countries in the EU considered legalizing medical cannabis as well, like the UK, Denmark, or Poland. 
Early this year, the World Health Organization (WHO) sent a letter to the United Nations (UN) outlining its recommendations on cannabis. Can you tell us more about that?

The 1961 UN Single Convention on Narcotic Drugs has very clear guidelines with respect to the transfer of narcotics between member states of that treaty. Recently, the WHO sent a letter to the UN Secretary-General António Guterres in which they outlined that the 1961 Single Convention should be changed in such a way that the use of medicinal cannabis is liberalized and legalized. 
Signatories of the 1961 UN Single Convention have to abide by very fixed regulations when handling narcotic drugs, including the growth, sale, and trade of cannabis. Cannabis is currently mentioned in Annex IV, which lists the most dangerous drugs, such as heroin and fentanyl. 
Therefore, the WHO has recommended that cannabis be moved out of Annex IV into Annex I. This would have certain benefits regarding the transfer of the drug between member states of the 1961 UN Single Convention on Narcotic Drugs. 
Additionally, the WHO has recommended that CBD products containing less than 0,2% THC should be taken out of the treaty completely.
However, changing the 1961 UN Single Convention is not that easy, because each of the 53 member states has to agree to the changes. Of course, they will all analyze the WHO recommendations and in March 2020 we may see a decision to change the respective annexes. 
Recently, the European Commission ruled that products containing CBD are defined as novel foods under the Novel Food Directive, meaning that they have to be checked, analyzed and registered by the respective authorities. Is there any possibility to commercialize CBD products without a Novel Food approval or medicinal product marketing authorization?  

Currently, the only way to commercialize a CBD product without marketing it as a medicinal product or novel food is as a cosmetic. The Cosmetics Directive of the EU is relatively relaxed regarding CBD products. 
What happened is that at the beginning of this year, the European Commission clarified that all food supplements containing CBD were to be defined as novel foods under the Novel Food Directive. Essentially, this means that this type of product needs to be registered in a costly, time-consuming, and cumbersome process.
In my opinion, the European CBD market has stagnated as a result. Companies have been taking their CBD products off the market if they are not registered as a novel food, which is also what we advised our clients to do. 
However, some companies are keeping their CBD products on the market as food supplements without registering them as novel foods. They are risking their products being taken off the market by the authorities and paying a fine. 
In February 2019, the European Parliament asked the European Commission to harmonize the regulatory and legal framework regarding cannabis products in the EU. Can you tell us a little more about this? 

In my opinion, the harmonization process is a good thing. We currently have such a heterogeneous regulatory and legal environment amongst the EU member states that harmonization is definitely needed and would help the industry evolve. 
Different EU member states have different definitions of what cannabis is – whether it's a pharmaceutical or a substance or a mixture. In Germany, for example, it is treated as an extemporaneous mixture. This causes a number of difficulties. Exporting medical cannabis from Spain to Germany raises questions on what kind of licenses are needed, for instance. 
Considering these issues, the harmonization process is positive. However, there are also points in this resolution that are not in favor of the cannabis industry in Europe. 
For example, the European Parliament actually opted for a marketing authorization process for each and every cannabis product. This means that medicinal cannabis products would have to go through clinical trials, companies would have to prove their products' efficacy. I believe this would be a very difficult development for the young cannabis industry in Europe. 
Fortunately, the resolution is only a resolution and not a directive. In the near future, the European Commission will work on harmonizing the definition and legal framework of medical cannabis throughout the EU. This will take time and the directive can be very different from the resolution itself. We will see what will happen with time, it is a long process.
When last we spoke, the German BfArM had just granted licenses to three companies for the cultivation of cannabis, the quantities of imported cannabis had changed, and there was nevertheless a significant undersupply of medical cannabis in the country. What has happened since in Germany?

The three licensed companies are now getting ready to cultivate. I expect the first German cannabis plants will be harvested in the second or third quarter of 2020. Together with the imports, this will help support the growing number of patients who are receiving medical cannabis treatments. 
Even though German cannabis cultivation will increase, the import market into Germany will remain very interesting for international cannabis producers in the years to come. One reason is the ongoing undersupply of medical cannabis in Germany, which is caused by a number of issues on the market.
We will definitely see more supplies coming in from other countries. A number of countries, who could be recognized as approved exporters, are already on "standby". Examples are Malta, Greece, Denmark, Spain, Portugal, Israel, and Australia – All of these countries are prepared and ready to export, always provided they have sufficient quality and the right EU GMP (Good Manufacturing Practice) certification. 
Interestingly, Australia has a mutual recognition agreement with the EU, which means that cannabis cultivated in Australia receives GMP certification that is accepted by the EU. This makes it easier for Australia to export cannabis into Germany. 
Whereas, for example, in Canada, each cultivation site that exports cannabis to Germany has to be evaluated, inspected, and checked by the respective German authority before they are approved as an exporter. That is not the case for Australia. 
With all of these different countries cultivating and trading medical cannabis, how will the competition on the European cannabis market change? 

In Germany, we will see more importers from other countries rather than just Canada and the Netherlands. This will have an impact on the supply, but also on the pricing. 
Different countries have different production costs. There are definitely countries with lower production costs than in Canada or the Netherlands. We will therefore probably see a price erosion over time. I also believe that once the German cannabis hits the market, we will see a shift in competition, as I expect the German cannabis to be cheaper than imported cannabis. 
As a consequence of increasing trade on the European market, it can be observed that the large Canadian cannabis growers are trying to increase their presence in Europe and want to start cultivating in Europe, rather than importing cannabis from Canada. 
Do you want to learn more about medical cannabis or need legal support regarding medical cannabis? Get in touch with Peter and his team of experts at Dentons!
Images via Shutterstock.com
Author: Larissa Warneck, Science Journalist at Labiotech.eu