The following content is created on behalf of an advertiser. It is not written by our editorial team, and does not necessarily reflect our opinions. For more information, read more
here.
For a small biotech company, funding is a major stepping stone towards future success. But what does a company have to do once it has got its finances sorted? The biggest mistake it can make is to go out on a limb, to rush into clinical development without a plan. Because being organized and having the right partners at their side, is a small biotech company's key to success.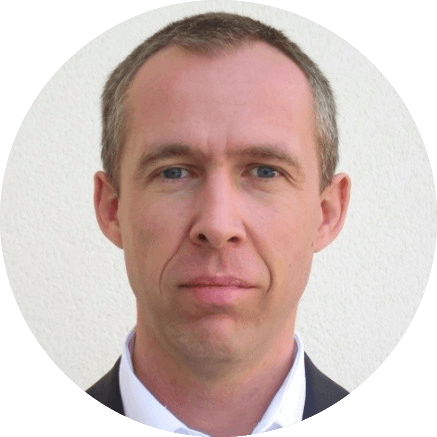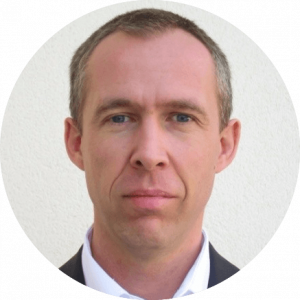 "The first thing a small biotech company has to do after receiving funding, is to decide on its strategy," says Dr. Sébastien Ribault, Senior Director, Global Delivery and Sales at Merck KGaA*, Darmstadt, Germany. "Related to that is the level of risk they are willing to take. Do you, as a small biotech, want to reach the IND stage without any risk, or do you want to reach the IND stage as fast as possible, but with an increased risk of failure?"
Running parallel to the strategy and risk discussion, small biotech companies need to decide on how they want to structure their team and whether they have the experts to take them through the various stages of process development, as well as chemistry, manufacturing and controls (CMC), filing and regulatory affairs.
At this stage, many small biotech companies decide to outsource parts of their work and will start looking for a suitable partner, generally a CDMO or CRO. Choosing a partner is an important process that should not be taken lightly.
Selecting a great partner

"Finding the right partner is a very difficult decision to make, because there are many parameters that need to be taken into account. But it is a decision that should be made as early as possible – the later you make that decision, the longer your project will be," Ribault explains.  First, the partner should have a proven track record of success. "A small biotech company should ask itself: how many molecules has the CDMO carried successfully through product development, manufacturing and filing."
A partner should also be an excellent communicator. This includes enabling access to its experts when urgent matters come up, as they will. An important factor here, is to discover whether the CDMO has all its experts in-house or whether they also outsource tasks to other companies. Ribault says: "Small biotech companies will need to work with several partners throughout their projects. And the more experts one partner has in-house, the easier the organization and communication of the project will be."
And communication is a big one. A small biotech company should consider whether their partner is flexible enough to adapt to their project needs. This means that the partner should have one project manager making sure that the process is centralized and coordinated. But it is essential that the project manager has the ability to reach out to all of the experts in the organization, "so if there is a specialized discussion the expert can be at the table explaining the decision or the data to the client directly."
"For me the most important properties that make a good partner are quality and technical experience, and experience in front of regulatory bodies. A partner should also have the ability to support the small biotech in making decisions," Ribault explains. "It's a question of being able to adapt to customer needs, to be flexible enough to adjust the process if the small biotech company has an urgent request, such as finding a different target or accelerating the project."
How small biotechs can be supported

Ribault is part of a Merck KGaA, Darmstadt, Germany, organization called BioReliance® End-to-End Solutions, which supports companies in all stages of drug development. "We are a small organization of approximately 300 people, but we are backed by Merck KGaA, Darmstadt, Germany, with more than 52,000 people," Ribault explains. "Our small size makes it easier for us to adapt to the requirements of small biotechs, but if the need for different experts arise, we can reach out to several thousands of people."
This factor allows the BioReliance® End-to-End Solutions team to be flexible and to adapt to their client's strategy and changing needs. The team dedicates one project manager to each client, enabling complete transparency and open communication about the project between the client and the experts in the organization. This also means that small biotech companies working with BioReliance® End-to-End Solutions are not forced to manage multiple partners at once, but can find everything they need in one partner.
"We don't only back the technical and quality phases of drug development, but also support small biotechs in front of the regulatory agencies," Ribault says. "We make sure that we have people who can work with the small companies from the beginning to the end, including facing the regulatory authorities to explain what's in the dossier, to answer their questions and so on."
Partner found, next is process development

Once a company has found the right partner and has built a strategy, they enter the process development stage. At this point, the small biotech company has to decide upon its target, which is usually threefold and includes: the productivity of the cells; the yield, meaning the quantity to be recovered during the purification process; and the quality of the molecule. Once the target has been set, the small biotech company has to decide how fast it wants to go, considering that each time reduction is associated with a certain level of risk.
Here, the partner company plays an important role in the decision making process. It has to be a valuable advisor to the small biotech company and should have the necessary expertise to adapt to surprises in the process development stage. "Because a process development project that is entirely smooth, does not exist," Ribault emphasizes. "There will always be surprises! It could be that the cells are growing slower than expected, which can impact the timing of the clinical studies. And the question is: how does the partner team solve that?"
An example of how partners should work

Problems with cells and crunching timelines can be solved by parallelizing more activities, which brings us back to the importance of adaptability and flexibility in a partner. "A few years ago, we took on a project and the cell line had already been developed by another company," Ribault recalls. "The previous company had developed the process and had run it three times and received three different results. So there seemed to be a problem with the robustness of the process."
Ribault and his team then grew the cells and tried to reproduce the other company's results twice – to no end. The result was different five times in a row. It soon became clear that there was a robustness and a cell line stability issue.
"So we completely reshuffled the plan and proposed to the client to take the cells and screen some upstream conditions to have a new cell culture process in place," Ribault continues. "We did that in a matter of four weeks and found a condition where the productivity was much higher and we could see that the behavior of the cells had improved."
The team restarted the project with a completely new cell culture process. Had they stuck to the original plan, which was tech transfer, they would have soon faced stability issues with the cells. "We knew that the productivity was so low that the cost per gram of the molecule was in a range that the customer could not have handled during the commercial phase. So the project would have been a failure."
But by re-screening the cell culture conditions, Ribault and his colleagues managed to change the plan, adapt the size of the team in order to run several screening conditions in parallel, and gained positive results for their customer. "And this project will actually be commercial next year," Ribault says.
Working with regulatory authorities to reach milestones


Early on after receiving funding, small biotech companies will build a Master Cell Bank that will support them throughout the whole duration of the project, so ensuring monoclonality, stability and viral safety is essential. "Throughout process development, traceability is extremely important," says Muriel Richard, Regulatory Expert at Merck KGaA, Darmstadt, Germany. "Starting all the way from transfection and including all the components needed for production, researchers and regulatory authorities need to be able to trace the process of cell line development."
Richard explains that companies and their partners need to ensure the representativity of the preclinical material versus future clinical material. "Because, first and foremost, in front of the regulatory authorities, the company needs to show that patient safety is guaranteed throughout the process."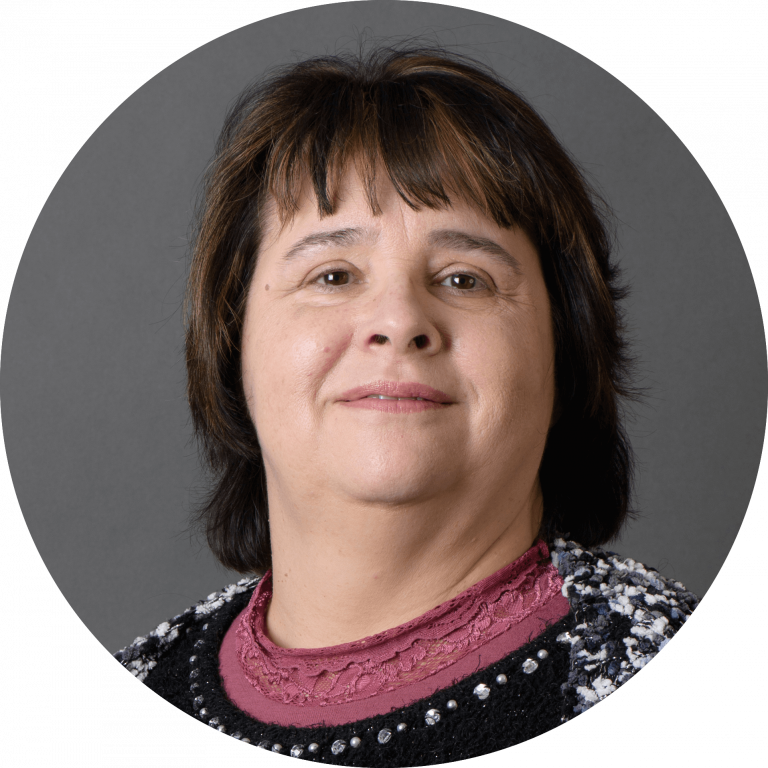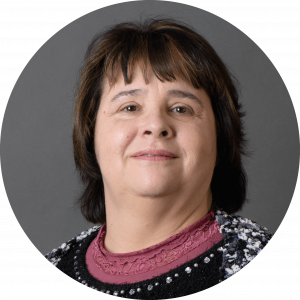 So when a company is proceeding to IND filing, they need to demonstrate a secure master cell bank, a cell line manufacturing description, and viral safety. Overall, a company has to show that they will not jeopardize the patients' health in Phase I.
"The regulatory authorities encourage companies who want to start IND filing to come forward and present their projects. They understand that there is a lot of time and money involved in these processes, and in order to lower the risk of later stage failure, they enable companies to share their processes and expectations and give their expert advice," Richard says. This is where the partners of small biotechs can also be of help, answering the authorities' questions and explaining the processes and control strategy.
Find the right partner and you're golden
For small biotechs taking their first tentative steps after receiving financial support, the right partner is the key to a successful project. A partner will have the right amount of experience and experts to guide a small biotech company through the different stages of drug development. Ideally, their team can cover most of the required areas so that the biotech does not have to start collaborating with various partners.
"Find a partner who is able to support you through all necessary steps, so that you can make decisions quickly and be informed of everything. Because it's not only about getting the big picture, but also understanding the details in the big picture," Ribault says. "You have to make quite sure that you made the right decision at the beginning and that you won't need to revisit your strategy in the middle of the project, which would mean a huge loss of time and money."
Interested in learning more? Check out the guidebook "A Molecule's Journey." If you're in the USA or Canada, click here! If you're outside of North America, click here! Enjoy the read! 
*The life science business of Merck KGaA, Darmstadt, Germany operates as MilliporeSigma in the U.S. and Canada.
If you are in the U.S. or Canada and want to learn more about BioReliance® End-to-End Solutions click here
If you are in the rest of the world and want to learn more about BioReliance® End-to-End Solutions click here!
Next in this article series: You need to reach pre-clinical phase? What now?
---
Images via: Kittisak Sirichunsuwan, SUPHANAT KHUMSAP, LEDOMSTOCK, angellodeco, anyaivanova /Shutterstock.com
---
Author: Larissa Warneck, Science Journalist at Labiotech.eu