We take a hop, skip and a jump into Tallinn, Estonia this week. Optofluid Technologies is developing sensors that measure blood toxin levels to see how well dialysis procedures are working in kidney failure patients.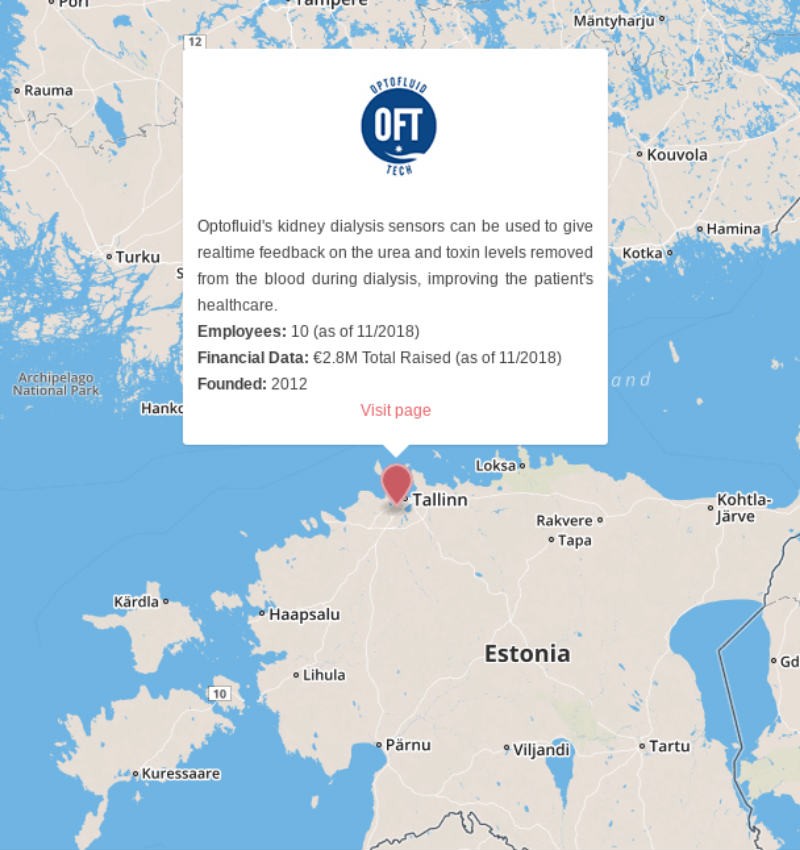 Mission: To improve the effectiveness of dialysis in kidney failure patients. Optofluid's experimental optical sensor could give physicians detailed real-time feedback on how well a patient's blood is being filtered of toxic waste molecules.
Kidneys purify the blood of toxic molecules and ions, processing the waste for disposal in urine. In patients with kidney failure, such as end-stage renal disease, a hemodialysis machine is often used to filter the blood outside of the body.
"It is one of the most exhausting processes performed at hospitals in terms of resources," Jaan Kekišev, COO of Optofluid told me. "On average, one patient's treatment costs about 27,000–35,000 euros per year."
The costly procedure often needs adjusting to different patients, who can vary in blood levels of ions and waste molecules. To help with this, commercially available dialysis machines often measure how well ions and urea are being filtered.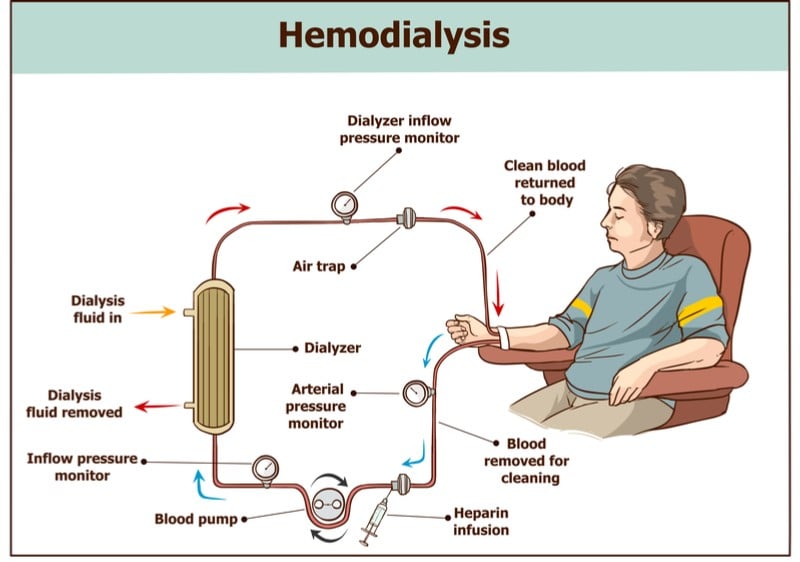 This monitoring technology cannot detect waste molecules called uremic toxins, with the exception of urea. As these waste molecules are linked to renal and cardiovascular disease, physicians can get an incomplete picture of how well the treatment is working.
The Estonian company's plan is to use optical sensors to give real-time feedback on the levels of many types of uremic toxins passing out of the blood, Kekišev told me. "This additional information will enable the nephrologist and nursing staff to improve the outcome and reach a higher level of care quality of each treatment."
The company received €2.8M from the European Union's Horizon 2020 programme in 2017, aimed at helping to fund a clinical study to validate the tech.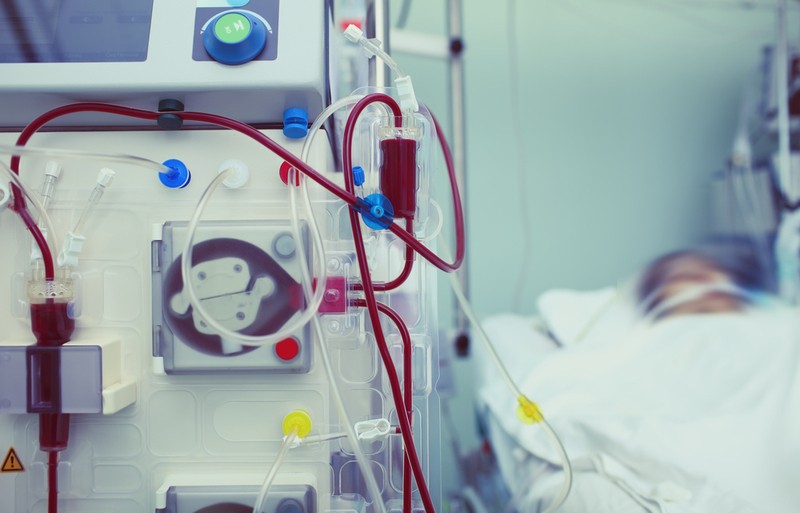 What we think:
This technology could help physicians tailor hemodialysis procedures to individual patients. This would then ensure that the process is having the best effect possible, saving costs and improving the patient's experience.
In 2010, 2.6 million patients worldwide underwent dialysis, showing that this is a big market for new technology. Furthermore, the number of patients with end-stage renal disease who need dialysis is increasing around the world.
"The main factors behind a steady growth of end-stage renal disease patients are the aging of the population and the growing number of people suffering from various health problems like diabetes, high blood pressure, and obesity around the world," Kekišev said.
In the midst of these increases, the Estonian biotech is confident, estimating that it will generate revenues of up to €73M by 2023, once the tech is approved. 
---
Images from Shutterstock