Sanofi will acquire Ablynx and get its hands on the biotech's exciting Nanobody technology just months after the biotech joined Europe's billion-euro biotech club.
Despite rejecting the advances of Novo Nordisk earlier this month, a decision that led to a 60% jump in Ablynx's stock, the biotech has voted unanimously in favor of being acquired Sanofi. Sanofi has offered to acquire all of the outstanding ordinary shares of Ablynx at a price of €45 per share, which will be worth approximately €3.9B – triggering a 20% rise in the company's stock price. The boards of both Ablynx and Sanofi voted unanimously for the transaction to go ahead.
On January 9th, Novo Nordisk followed made a second attempt to buy Ablynx with a €30.5 per share offer. However, the biotech, whose CEO Edwin Moses recently told us "our business plan revolves around being a sustainable, independent business," rejected the approach, stating the proposal "fundamentally undervalues" the company, its pipeline, its platform and its strong growth prospects.
However, following the news of his company's acquisition, Moses has said: "Since our founding in 2001, our team has been focused on unlocking the power of our Nanobody technology… As we look ahead, we believe Sanofi's global infrastructure, commitment to innovation and commercial capabilities will accelerate our ability to deliver our pipeline. Our Board of Directors feels strongly that this transaction represents compelling value for shareholders and maximizes the potential of our pipeline."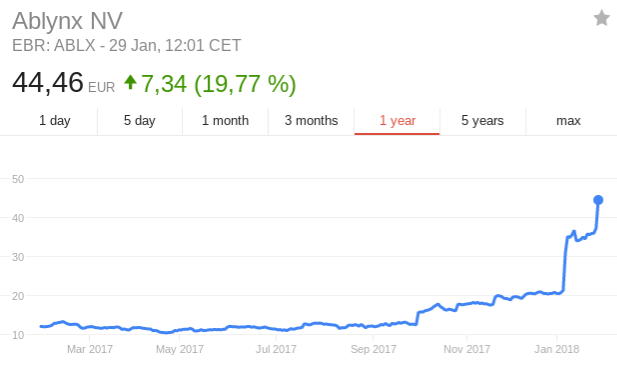 So it appears that Sanofi must have said the right things – or offered the right money – to persuade the Ablynx Board of Directors to sell up. Sanofi's expertise in the blood disorders field may have played a part, having achieved positive Phase III results with Alnylam for its RNAi drug and recently acquiring Bioverativ, which develops drugs for hemophilia, sickle cell disease, and beta-thalassemia, for more than $11B (€9B).
Ablynx's technology is based on the findings that camelids – camels, llamas, and alpacas – produce stable heavy-chain-only antibodies. Ablynx has taken this idea as the basis for its Nanobodies, which are much smaller than humans antibodies, meaning they can penetrate through tissue effectively. They can also survive at very low pHs and high temperatures, as well as the possibility of nebulization, meaning they can be put into a spray and delivered directly into the lung.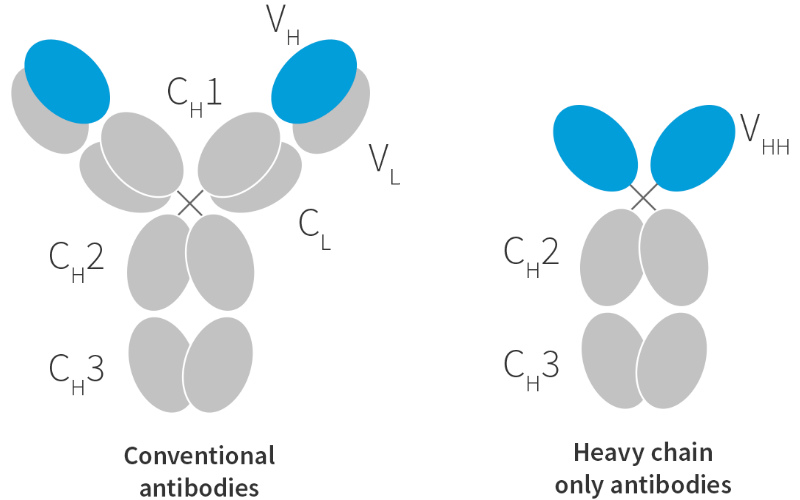 Ablynx's lead candidate, caplacizumab, has recently completed a Phase III trial assessing its capacity to treat the blood disorder, acquired Thrombotic Thrombocytopenic Purpura (aTTP). This will have been one of the main assets that first attracted the attention of Novo Nordisk and then Sanofi, with the latter in partnership with a number of biotechs targeting the blood disorders market. But this could be just the start, with Ablynx holding more than 45 candidates for a range of indications across various therapeutic areas up its sleeve.
Sanofi may not have the best reputation when it comes to business development partnerships, which has sometimes forced it to pay over the odds to get a deal done, as it did when it bought Genzyme. However, let's hope that its financial support and expertise in the blood disorders field can help Ablynx across the line for the treatment of aTTP, and other indications like Respiratory Syncytial Virus infections.
---
Images – Davdeka / shutterstock.com; Google Finance; Ablynx