AELIX Therapeutics and Gilead will run a clinical trial testing a combination of treatments that has potential to let HIV-infected people ditch lifelong therapy.  
The trial, which will run in Spain, is planned to start in early 2019 and will recruit around 90 patients in the early stages of HIV infection. After receiving the experimental treatment, the participants will stop taking the antiretroviral drugs used to keep HIV levels under control.
"[We] aim to make it possible for patients to stop their antiretroviral therapy without experiencing a viral rebound," José Luis Cabero, CEO of AELIX, told me.
AELIX Therapeutics, founded in 2015 in Barcelona, focuses on developing a therapeutic vaccine against the HIV virus, which makes up half of the treatment used in the trial. "The vaccine is aimed at refocusing the immune response to especially vulnerable sites in HIV," said Cabero.
In particular, the vaccine primes the immune system to attack particular regions of the HIV virus that have been identified from people that naturally show a strong immune response against the virus.
The other half of the treatment is Gilead's drug vesatolimod, which is designed to activate the HIV viruses that remain hidden in reservoirs. These are responsible for the rebound that comes when a person stops taking antiretroviral drugs.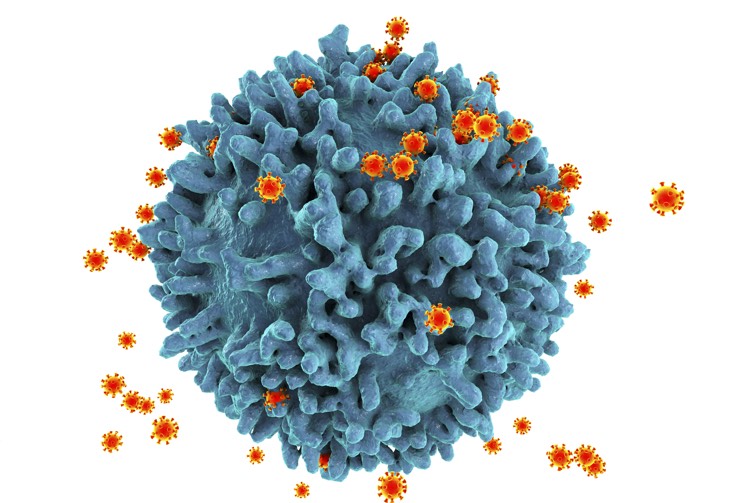 "We expect that vesatolimod will reactivate the expression of HIV in the infected cells, and enhance the immune response elicited by the vaccine, resulting in the elimination of infected cells," explained Cabero.
"The goal of AELIX Therapeutics is to develop a safe and effective vaccine to reprogram the immune system of HIV-infected individuals. This could be the backbone of therapeutic regimens aimed to make it possible for patients to stop their antiretroviral therapy without experiencing a viral rebound."
Although this is the first combination of its kind, there are many others seeking to develop a functional HIV cure — one that, without wiping the virus out completely, leaves people healthy and free from lifelong medication.
So far, AELIX and Gilead have not revealed any financial details of their partnership. The results of the trial, which is expected to end in 2021, will tell whether this new is approach has potential to finally help those infected with HIV live a healthier life. 
---
Images via Shutterstock; Aelix Therapeutics