Earlier this week, we announced the launch of a new diagnostic tool for NASH by the French company Genfit. Now, Ireland strikes back with the acquisition of Akarna with a €44.8M upfront payment.
Akarna focuses on the development of drugs for Non-Alcoholic Steato-Hepatitis (NASH) and boasts to count with a potentially best-in-class therapeutic candidate still in preclinical trials. The 2-year old company was offered a €44.8M upfront payment by Allergan. Now, the Irish giant owns all rights to Akarna's lead candidate, AKN-083, in addition to several other candidates.
AKN-083 is a farnesoid X receptor (FXR) agonist. FXR is a master regulator  of metabolism, inflammation and fibrosis pathways related to the progression of NASH. Preclinical studies have shown that the drug is highly effective and less toxic than many other candidates.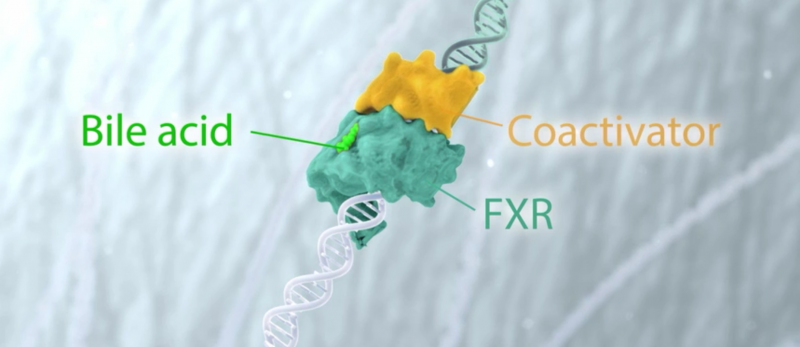 We were surprised to see such a rapid exit of the company. Only 6 months ago, we interviewed Marco Boorsma from Forbion, the investor that led the Series B round for Akarma. We reached out to the investors, who commented on the high IRR of the project and were happy to be part of such a quick and rewarding deal.
The increasing interest of companies and investors and NASH relies in the fact that there are no available treatments. Therefore, there is a fierce competition to be the first ones to access the NASH market.
Allergan's main competitors, Genfit and Intercept, are already in Phase III clinical trials. Meanwhile, Akarna has planned to test AKN-083 in clinical trials next year; its lead candidate is still far from reaching the market. However, it seems that Allergan is aiming for a product with a better performance even if it delays its access to the market.
Allergan has been on an acquisition spree and also took over Tobira Therapeutics this week in a billion-euro deal. This company has two drug candidates in Phase I and Phase III directed to delay the progression of NASH into cirrhosis and cancer. Clearly, Allergan is buying its way up in the race for a NASH cure, but will it be able to keep up with its competitors?
---
Featured image credit: Elen Bushe/shutterstock.com
Figure 1 credit: interceptpharma.com
---
SaveSave